"Fences", August Wilson's best play, comes to The Pollard
by Rob Howard
Associate Editor
Jerome Stevenson, Artistic Director of The Pollard Theatre, has wanted to do August Wilson's Fences for years. Set in the 1950's, Fences focuses on Troy Maxson, a former star of the Negro baseball leagues who now works as a garbage man in 1957 Pittsburgh. Excluded as a black man from the major leagues during his prime, Troy's bitterness takes its toll on his relationships with his wife and his son, who now wants his own chance to play ball.
The opportunity to produce Fences had to wait for a good pool of African American acting talent to develop in the area, according to Stevenson. "I'm one of the few African American artistic directors in the region," he said. He thinks back to when he arrived on the central Oklahoma theatre scene. "A lot of plays were being produced without African American performers.
"You have to find people trained in the craft. You have to have a board of directors that was willing to make that financial investment to produce plays that would attract that talent." The Pollard, he said, has just such a board.
Stevenson stars in The Pollard production as Troy Maxson. "This is a special role for me; I started my career playing the role of the son. It's gratifying to go back and revisit this material, it has a lot to say to me personally and professionally.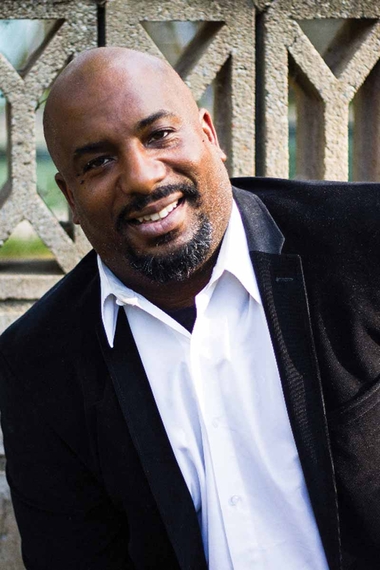 "August Wilson writes very flawed characters. They are ordinary everyday human beings. They get caught up in their own prides and prejudices. It's great that [Wilson] doesn't shy away from that.  The biggest thing that affects us is our own feelings."
The play is directed by Akin Babatunde, an accomplished actor who has done theatre, film and television, said Stevenson. That freed him to audition for the part of Troy, and Babatunde selected him. Other actors include Brian Scott as Jim Bono; Bethanie James playing Rose; Roderick Porter as Gabriel; and Chris Shepard as Cory.
Stevenson noted that Denzel Washington directed the movie version of Fences, recently released and starring Washington as Troy. But that doesn't trouble him. "We found out the film would be out in December. But this is a play, so we are able to benefit from the publicity wave. It allows people to see the film and the play and compare the versions. The theatre gives us a more intimate look at the characters," he said.
"You find yourself inhaling with the person next to you. The film doesn't allow you to respond in the way a play does"
Winner of theatre's highest honors including the 1987 Pulitzer Prize for Drama, Fences is the sixth (and arguably the best) play in Wilson's extraordinary ten-part "Pittsburgh Cycle".
The Pollard production opens February 10 and continues through March 4. Tickets are $25 with discounts for seniors, military, teachers and students, and may be purchased online at www.ThePollard.org, by phone at (405) 282-2800, or in person at The Pollard's box office, 120 W. Harrison Ave., in Guthrie, OK.
Copyright 2017 The Gayly – January 28, 2017 @ 1:30 p.m.