"Put Your Red Shoes On": A look back at David Bowie
"I'm gay and always have been," David Bowie told the world, "even when I was David Jones."
These words were published on January 22, 1972 and rung out to the furthest reaches of pop culture and music, shaking people to their cores. Thought of by many as the Oscar Wilde of the 20th-century, Bowie changed the image of the 70's.
January 10th marks the second anniversary of the death of Bowie yet his influence continues to shape gay culture.
Bowie was known for transgressing gender norms from as early as his album The Man Who Sold the World (1970). The cover featured himself, draped over a chaise lounge wearing a "men's dress" with shoulder length blonde hair.
Hunky Dory featured the men's dress and feminine appearance again. However, Bowie's most iconic and over-the-top persona wouldn't be born until 1972.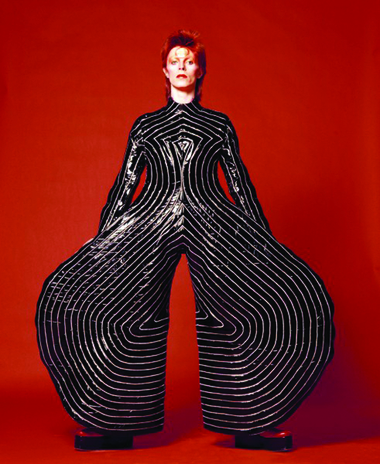 Bowie's first coming out was the unveiling of Ziggy Stardust. Ziggy was a bisexual, androgynous, interstellar rock star whose red hair was as big as his ego. Bowie became known for this kind of space-age flamboyance; it was the emergence of glam rock.
David Bowie challenged gender and sexuality at every turn; he hit pop culture like a thunderclap. He made makeup on men something you could see on any television. For the first time, queer people had a musician they could look at and say, "that's me."
"Put another log on the fire for me/I've made some breakfast and coffee."
Related: 
Gender bending through the androgynous fashion movement
KC Symphony tribute to David Bowie
David Bowie never stopped looking ahead
Oh! You Pretty Things was a non-gendered romance that told the world "You gotta make way for the Homo Superior."
Bowie made anthems for everyone that didn't conform to societal norms. From bisexual ballads, like John I'm Only Dancing, to emboldening people to be themselves with futurist costumes, men's dresses and stage makeup; Bowie changed and inspired generations of queer music-lovers.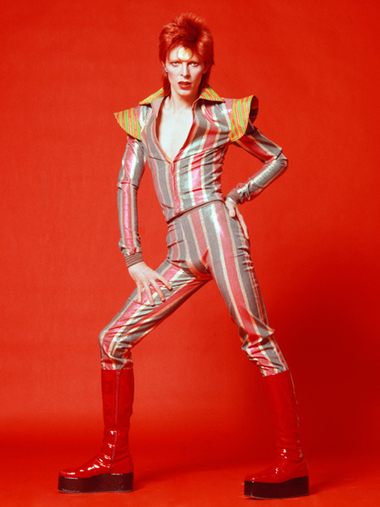 As Bowie progressed through his career, he began to stray from the queer community. 11 years after his coming out, he remembered it as "the biggest mistake I ever made."
Gay, bisexual or otherwise, Bowie had made an irreversible mark on LGBTQ+ culture. The way he transformed rock'n'roll into performance art and celebrated androgyny started a fire that spread across queer media. The Rocky Horror Picture Show took from Bowie's style of glam rock, unmatched fashion and unique aesthetics.
By the 21st-century, Bowie kept his incomparable acts remaining reserved from the queer community, despite that we still latch ourselves to his media as anthems for the outcasts and blurring lines in gender.
"Uncage the colors/ Unfurl the flag/ Luck just kissed you hello/ When you're a boy."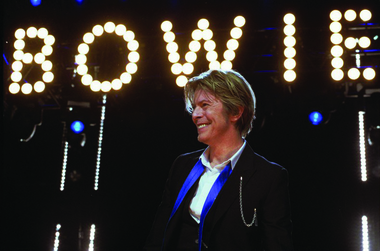 Boys Keep Swinging was brought back in 1999 instead of writing new queer music. The song made people question if Bowie's sexual ambiguity was a marketing ploy or if he was just unknowing of his own identity in the 70's.
Still today, these questions are pertinent. The anniversary of Bowie's death reminds us these are questions we could ask forever. Bowie, queer or not, helped raise a generation of sexual vagrants and gender non-conformists. Perhaps rather than questioning, it is better to celebrate the Starman.
"There's a starman waiting in the sky/ He'd like to come and meet us/ But he thinks he'd blow our minds."
The Gayly 1/10/2018 @ 10:00 a.m. CST