17 books for LGBT+ readers
Whether you read a book together as a family at bedtime or encourage solitary reading during the day, books with LGBT+ inclusive characters are fundamental for LGBT+ families.
There are many genres included; for example, thrillers, history, coming-of-age and nonfiction self-exploration.
Literature with LGBT+ inclusive plots and characters help inform and entertain, but most importantly, they can help start important conversations within LGBT+ families.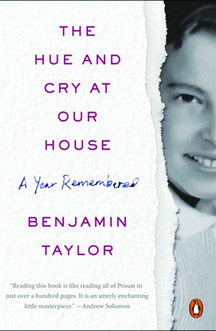 The Hue and Cry at Our House: A Year Remembered is Benjamin Taylor's gripping and eloquent memoir which begins with Taylor, at age 11, meeting and shaking hands with his hero, President John F. Kennedy — only hours before the president was assassinated. Accented by historical and cultural events, Taylor's lush narrative paints a vivid picture of what life was like was for this gay, gifted, upper-middle-class Jewish kid growing up in the politically tumultuous 1960s. This book beautifully details how just one day, with its amazing highs and tragic lows, transformed the young idealistic Taylor, along with the rest of the nation. (Penguin Books)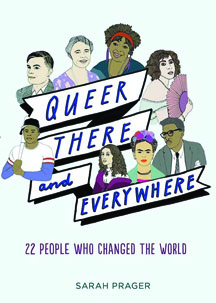 Queer, There, and Everywhere by activist Sarah Prager is a unique type of history book for teens. Prager takes you on an amazing and amusing journey through history by focusing on 23 influential queer figures, most of whom you've probably never heard of. Like the genderfluid "Girl King" of 17th-century Sweden, Kristina Vasa. The progressive Swedish royal wore the clothing — and had lovers — of both genders, and refused to marry. Vasa famously stated that they "felt such a repulsion toward the marital state that [they] would rather choose death than a man." With fascinating facts, cool illustrations, and a pop culture vibe, Queer, There, and Everywhere really does make learning fun. (HarperCollins)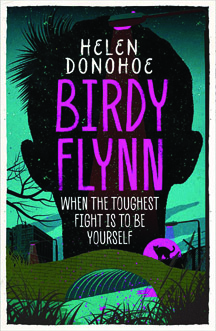 Birdy Flynn, Helen Donohoe's debut novel, is a coming-of-age tale set in the suburbs of 1980s London, centering on a young girl struggling with her sexual and gender identity within an imperfect family and world. Tough-as-nails protagonist Birdy is burdened by a life full of strange and dark secrets — like the murder of her grandma's cat (or mercy killing, rather), or the teacher who had touched her, or the fact that she has a crush on the gypsy girl at school. Sometimes sad, but often funny, Birdy Flynn beautifully illustrates how life can be simultaneously amazing and cruel. Birdy's perilous journey through adolescence, "when the toughest fight is to be yourself," is a story many of us can relate to. (Oneworld Publishing)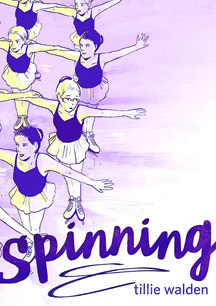 Spinning is a graphic-novel memoir by Tillie Walden. Through Walden's delicately drawn illustrations and well-chosen words, we are immersed into her uncertain and changing world — where she is drifting from her predictable and steady childhood as a competitive ice skater, to navigating the unknown and awkward waters of puberty. As Walden comes to terms with her blossoming sexuality and attraction to girls, she begins to question all that she's been bred to be — and wonders if she can (or even wants to) continue her life in the often repressive and rigged arena of competitive skating. An impressive and insightful debut from Walden, who just turned 21. (First Second Publishing)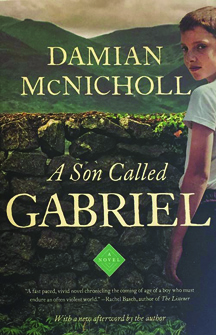 A Son Called Gabriel, a novel by Damian McNichol, takes place in the politically tumultuous setting of 1960s Northern Ireland. The story follows Gabriel Harkin — a quiet young boy coming of age in a working-class Catholic family — as he does his best to win his father's approval, meanwhile trying to avoid the local bullies that prey on his gentle nature. As violence breaks out in the country between the British Army and the IRA, Gabriel fights an internal battle with his own burgeoning sexuality and the realization that he is not like all the other boys. Then, a long-kept family secret is revealed which threatens to further unravel Gabriel's already fragile sense of self. (Pegasus Books)
To read more stories about LGBT+ literature: 
California school to allow transgender books
Critics praise Wayne James' new LGBT-inclusive book on modern men's manners
Mother, transgender son write book about coping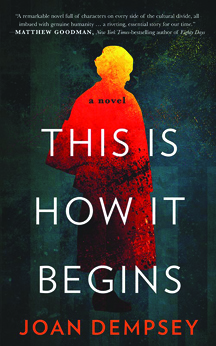 This Is How It Begins by Joan Dempsey is a thought-provoking and timely novel that connects the horrors of our political past to the current cultural climate, giving new relevance to the old adage, "Those who do not learn history are doomed to repeat it." The story centers on a very nontypical protagonist: an 85-year-old art professor in Massachusetts. Ludka Zeilonka's life had settled into the predictably peaceful routines of old age when a disturbing phone message suddenly reveals a secret she's been keeping for over 60 years — and forces her to face her painful past of Nazi persecution. Shortly after, her grandson is unfairly fired with a handful of other gay teachers. Now, with cosmic twists of fate connecting these events, Ludka must choose to take action or keep quiet as political tensions mount around her. A very relevant read that unites generations on themes of free speech and religious freedom. (She Writes Press)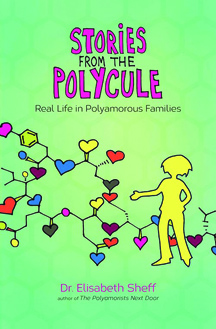 Stories From the Polycule by Dr. Elisabeth Sheff is not just a book, it's a response — to the constant questioning and misconceptions that polyamorous families are often faced with due to their choice of lifestyle. Sheff went straight to the source to find out what it's really like to be part of a polygamous family. Stories is a collection of anecdotes, interviews, poems and drawings from a diverse group of people, ranging from 5 to 65, with one thing in common — they are (or were) part of a poly family. The book is divided into sections which delve into various aspects of poly life: falling in love, having kids, poly domestic life, and of course, sex — which Sheff saves for last (like dessert) in the final section, titled "Racy Bits." (Thorntree Press)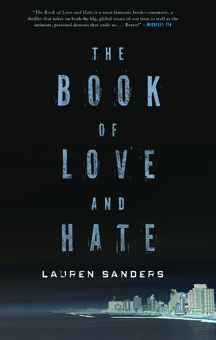 The Book of Love and Hate by Lauren Sanders is thrilling tale of espionage, family ties, sex, love, and betrayal. If you're looking for an exciting and juicy read, look no further. The story centers on Jennifer Baron, "a spectacularly failed speed skater" who now runs her father's billion-dollar foundation (the clean side of the family business). After her father suddenly disappears, Jen is invited to a conference to Tel Aviv. where she discovers her father is alive and well — and meets his enigmatic and charming lover, Gila, who also happens to be a corporate spy. As Jen's father convinces her to "move information" out of Israel for him, she also begins a steamy affair with Gila — and that's only the start of this erotic thriller that questions the bonds of love and family. (Akashic Books)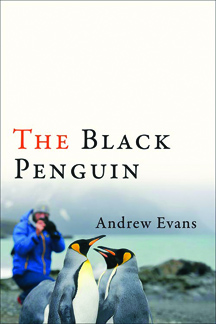 The Black Penguin is the fascinating memoir of National Geographic journalist Andre Evans's journey (mostly by bus) to Antarctica. Evans begins recounting his amazing adventure with memories of being an "awkward gay kid, bullied and bored" in rural Ohio — a life he was ultimately ostracized from by his family and the Mormon Church. With no money, no car, and no plan for his life, Evans set out on a quest to fulfill his lifelong dream of going to Antarctica — one bus at a time (heading south, of course). Riding only public transportation, Evans goes through jungles and swamps, over mountains, and across deserts in this inspiring memoir of one man's road-trip to self-discovery. (University of Wisconsin Press)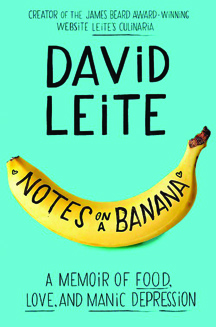 Notes on a Banana: A Memoir of Food, Love, and Manic Depression is culinary expert David Leite's courageous, often hilarious, and brutally honest memoir of surviving mental illness — with the help of some really good food. Throughout Notes on a Banana, Leite takes us along for the sometimes exhilarating, sometimes frightening, roller coaster ride that is bipolar disorder. Growing up on the 1960s and '70s in a devout Catholic family was not exactly ideal for a gay kid with mental health issues, so "Banana," as his mother had lovingly nicknamed him, turned to his love of food as a coping mechanism. Eventually, Leite gets diagnosed and seeks help, and begins the process of healing and self-acceptance that ultimately enables him to find inner peace and happiness. (HarperCollins)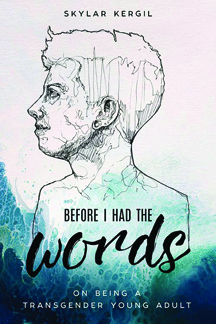 Before I Had the Words is the story of Skylar Kergil's life before he started sharing his gender transition journey through his boldly honest and refreshingly positive YouTube videos. Kergil joins a growing community of young trans kids who have found freedom, healing, and support in sharing their stories via the popular video publishing app — and have amassed huge subscriber counts in the process. Through Skyler's journal entries and interviews with family members, Before I Had the Words gives us a raw and intimate glimpse inside the life of a child struggling with gender identity in today's world. (Skyhorse Publishing)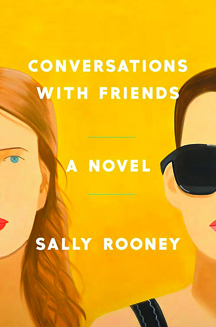 Conversations With Friends is the debut novel by Sally Rooney, who by age 25 was already a well-established presence in the Irish literary scene. The story focuses on the coolly quiet and observant aspiring writer Frances and her close friendship with the beautiful, outgoing, and confident Bobbi. The two women have been best friends and partners in crime since their teens, though they were briefly lovers at one time, but they're past all that now — or so they thought. When Frances and Bobbi meet Melissa, a sexy and sophisticated photographer, and her handsome actor husband, Nick, their once-solid friendship begins to unravel — along with Frances's sense of control over her life. Dealing with themes of youth, sex, jealousy, attraction, female friendships, and betrayal, author Rooney delivers this racy yet relatable story with razor-sharp wit and cutting clarity. (Hogarth)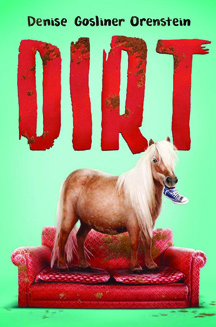 Dirt is the first novel by Denise Gosliner Orenstein, who was inspired to write this story for kids after she implemented a Shetland pony program for kids with learning differences at a Delaware school. "Many of our students struggled, but what struck me is the joy and confidence the ponies brought them," Orenstein writes in the author's note. Dirt centers on 11-year-old Yonder, whose mother has dies and whose father is lost in sadness. She feels completely alone in the world until she meets and befriends Dirt, the Shetland pony next door — who is about to be sold for horse meat unless Yonder can find a way to save him. The author says, "Dirt is a book for any child who needs a friend, especially one with four legs and a muddy tail." (Scholastic Press)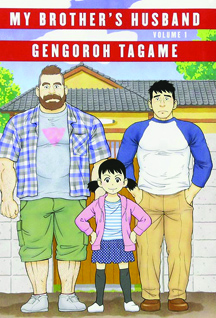 My Brother's Husband by award-winning manga artist and author Gengoroh Tagame is a graphic novel that swings the door wide open to the typically closeted world of Japanese gay culture. The story begins with single suburban dad Yaichi and his young daughter Kana meeting a large, bearded Canadian man named Mike Flanagan who unexpectedly shows up at their door. Mike is the widower of Yaichi's estranged twin brother who recently died, and although young Kana immediately bonds with him, Mike's presence forces Yaichi to reexamine the teachings of his culture and youth, as well as his past relationship with his brother. Both heartbreaking and heartwarming, My Brother's Husband is a moving story about the unbreakable bonds of family and love. (Pantheon Books)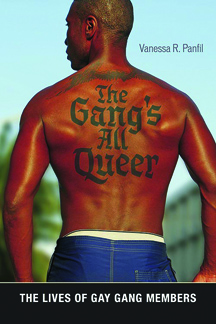 The Gang's All Queer by Vanessa R. Panfil is a fascinating and eye-opening portrait of young queer men involved in this country's gang underworld, which is typically associated with hypermasculinity. Panfil interviewed over 50 gay- and bi-identifying young men (mostly of color) who are members of gay, hybrid, or straight gangs. The book dives deep into the complexities of what it means to grow up queer in the hood and discusses how through gangs, disadvantaged youths can unite, feel empowered, and create their own families of support and protection — even across lines of sexual identity. (New York University Press)
The Inheritance of Shame is a deeply moving memoir by Peter Gajdics of his time spent in a cult-like gay conversion therapy program. Gajdics, along with several other heavily medicated psychiatric patients, found themselves basically imprisoned within a house called the Styx were the "therapy" took place — and under the total control of violent and dominating rogue psychiatrist, Dr. Alfonzo. The doctor subjected his patients to bizarre and often cruel methods of treatment, such as weekly injections of ketamine hydrochloride (a drug most commonly used as an animal anesthetic) or being brainwashed into abandoning their birth parents. Though it focuses primarily on Gajdics time in the Styx, The Inheritance of Shame spans decades and continents (and ties in his parents' own childhood traumas) to tell a story with universal themes: powerlessness in the face of adversity, self-acceptance, identity, and the resilience of the human spirit. (Brown Paper Press)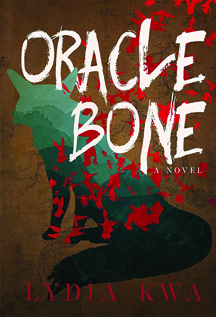 Oracle Bone by Lydia Kwa takes us on a journey into the magical and mythical world of 7th century China, complete with fox spirits, magic bones, demons — and a gay monk named Harelip. And then there is Qilan, the rebellious and eccentric Daoist nun who rescues an orphan girl and trains her to avenge her parents' murder. Oh, yeah, there's also the Empress and her evil, power-hungry lover who is bent on acquiring the oracle bone — a magical and sacred object which holds the promise of immortality. As fate brings these people and situations together, a fight between good and evil ensues that all become a part of. An ancient tale told with a wickedly modern sensibility, Oracle Bone is an adventurous and entertaining story with underlying themes of sexuality and female empowerment. (Arsenal Pulp Press)
Next time you need a good book to read, reference this list for your next page-turner.
This article was originally published on The Advocate. Read the original article here. 
The Gayly - 9/28/2017 10:30 a.m. CST.