In 2017, what did the general public think about LGBT+ issues?
In several polls taken during 2017, the public voiced support for LGBT+ job protections, marriage equality and other issues. The results should give pause to politicians who think it is a good political strategy to bash the LGBT+ community or advocate denying those rights.
Samples of a few polls.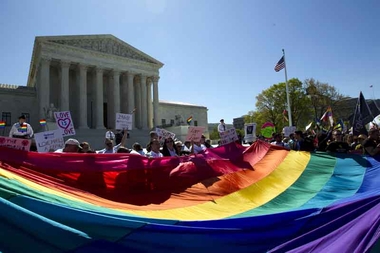 Same-sex marriage - Pew Research Center published a poll in June that said support for same-sex marriage is at its highest point since they began polling on the issue. In 2017, 62 percent of the public supports same-sex marriage, nearly double the 35 percent who supported it in 2001.
Support varied by generation with 74 percent of millennials, 65 percent of Gen X and 56 percent of Baby Boomers supporting. Only the oldest generation, those born between 1928 and 1945, failed to get a majority, with 41 percent supporting. But that was nearly double the 21 percent who supported it in 2001.
Family issues - In a poll conducted in Pennsylvania for the Human Rights Campaign (HRC), 71 percent of voters said they backed "giving LGBTQ employees access to paid family and medical leave. A smaller majority, 59 percent, favored allowing LGBTQ people to adopt children.
In a warning to politicians, the poll found that 46 percent would feel less favorable about an official who opposed LGBT+ equality. Only 11 percent said that opposition would make them feel more favorable.
Nondiscrimination laws - Other polling results released by HRC in February, showed that 71 percent of all Americans support LGBT+ nondiscrimination laws. Even in "red" states, majorities support those laws. No state registered less the 50 percent.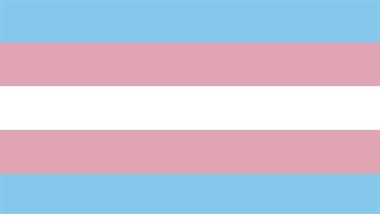 Transgender people – Another HRC poll showed 47 percent saw transgender people in a positive light, against only 19 percent with a negative opinion. Knowing someone who is transgender was important; 62 percent who know a transgender person felt positive about trans people.
Transgender military - A poll in September showed that a clear majority of Americans - 64 percent - support allowing transgender people to serve in the U.S. military, although the responses split along party lines. Democrats, at 83 percent, were more than twice as likely to support as Republicans were at 37 percent.
Copyright The Gayly – December 31, 2017 @ 2:25 p.m. CST.