$4.4 million raised for Elton John's AIDS Charity
A cold driving rain could not put out the candles in the wind. They looked real as they flickered on the steps of the Cathedral Church of St. John the Divine, for the black-tie benefit for the Elton John AIDS Foundation.
The weather and the fact that it was election night could dampen spirits only so much. "We live in strange times," said Elton John. "But you have to be an optimist, because if you aren't hopeful, you lose everything."
It seemed an appropriate sentiment from the singer of Don't Let the Sun Go Down on Me and I'm Still Standing. And never mind Rocket Man.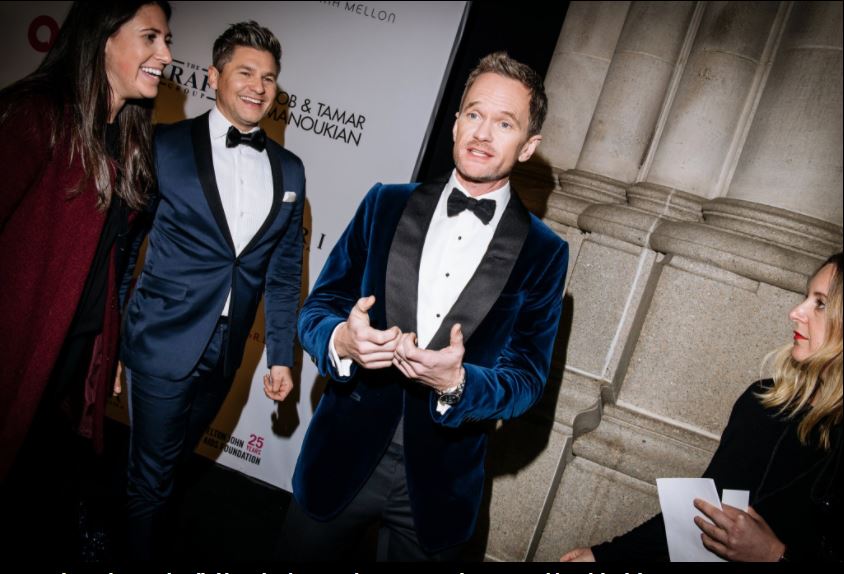 The gala celebrated the foundation's 25th anniversary, attracting a starry crowd that included Judith Light, Marina Abramovic and John Waters.
More on Elton: 
Elton John receives Harvard Foundation humanitarian award
Elton John responds to Betty Price's comments on quarantining people with HIV
Elton John supports marriage equality with tribute
Oklahoma AIDS Care Fund Awarded Elton John AIDS Foundation Grant
But this event, which raised $4.4 million, was more about uplift than anything else. "There's always hope," Billy Joel said during the cocktail hour. "Even when sometimes that's all there is."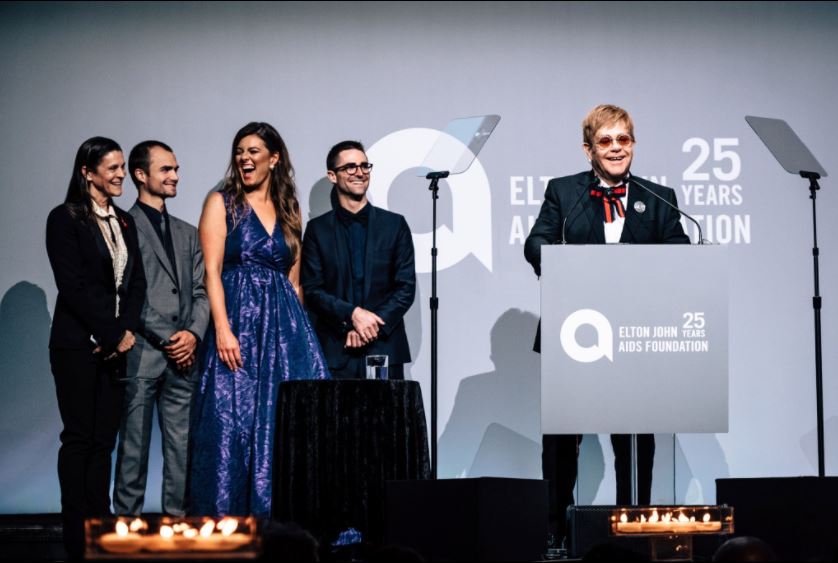 Since Mr. John (or as some would say, Sir Elton because he was knighted) started his foundation at a kitchen table in Atlanta in 1992, it has raised almost $400 million. And while AIDS deaths have declined among white gay men, many populations are still at risk, including minorities, drug addicts and people in developing countries.
"But there is nothing we can't achieve when we bring good people together," Gov. Andrew M. Cuomo told the crowd of 700 over dinner.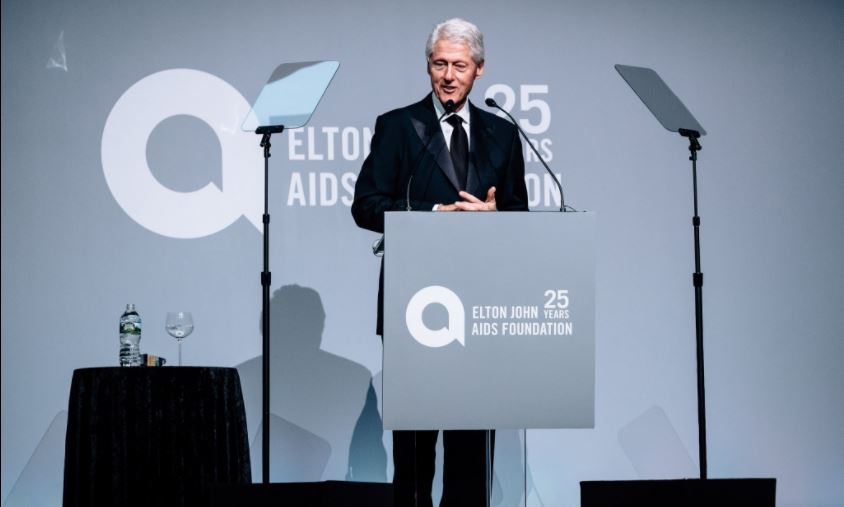 Former President Bill Clinton gave a tribute as well. He said the impressive charity work of Mr. John and his husband, David Furnish, was like a beautiful song. "All our lives are like candles in the wind," he said, adding that what matters is "what they're burning for."
Neil Patrick Harris, as master of ceremonies, did his best to move things along, Mr. John didn't finish a final, teary speech until late into the night. "We need more humanity, more love," he told the crowd.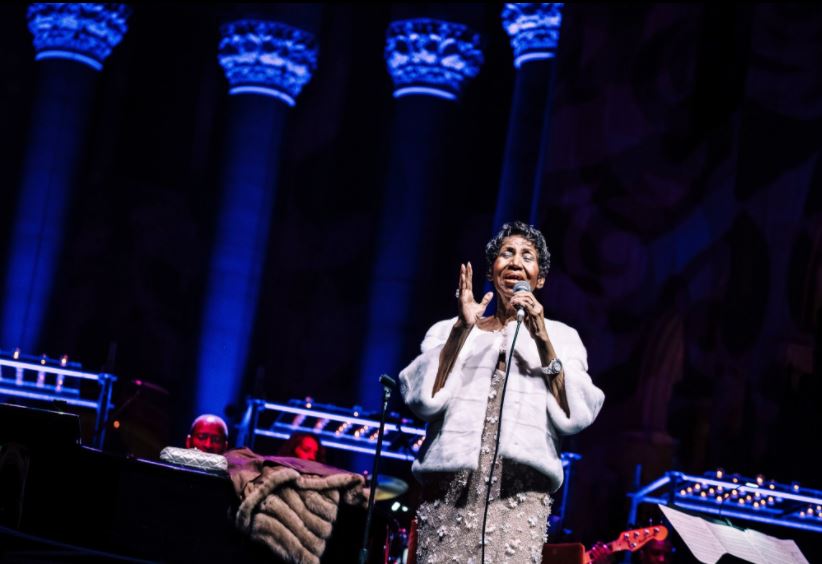 Aretha Franklin, who has battled illness recently, took to the stage in an embroidered dress and white stole.
Although she seemed a little fragile, she prevailed, singing in sweet, straining and soulful tones about troubled waters, prayer and hope.
Information was gathered from this article. 
Copyright The Gayly – November 10, 2017 @ 10:15 a.m.