Arrest made in Fort Worth drag performer's murder
An arrest has been made in the Fort Worth murder of a popular drag queen.
Police were called to a home on Rogers Avenue Friday, Dec. 8 for reports about a shooting. Officers found two people with gunshot wounds.
One victim was pronounced dead at the scene. The other was taken to the hospital and treated.
Fayaka Dunbar, 26, was arrested the following Tuesday night. He's been charged with capital murder.
The victim killed was identified as Jason Bradley, 35. He's a well-known drag performer in Fort Worth who goes by the name of Bianca Gisele Davenport Starr and performed regularly at the Rainbow Lounge.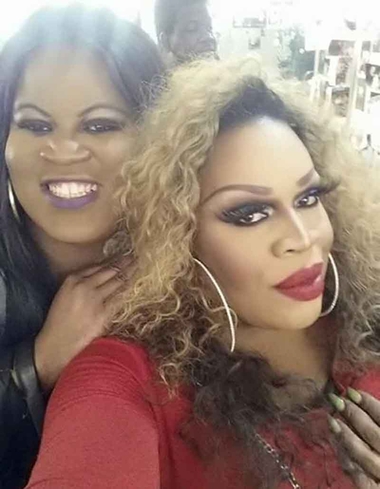 "Bianca was an amazing person. She was more than a drag performer. She was a hairstylist, she was a really good friend, a really good sibling to her family that loved her," Bianca's friend Lindsey said.
Copyright The Gayly 12/13/2017 @ 4:15 p.m.