Author of trans children's book "George" to visit Wichita
The GLSEN Greater Wichita chapter announced on their Facebook page today that Alex Gino, the author of the transgender themed children's book George, will visit Wichita on November 2. Gino identifies as transgender. The Wichita State University Office of Diversity and Inclusion partnered with the GLSEN chapter to make the visit possible.
"'We are super excited to be bringing Alex Gino to Wichita,' said Liz Hamor, co-founder of the GLSEN chapter," The Wichita Eagle reported.
"'The recent local controversy over the book has started a lot of important conversations and is raising a lot of awareness of the fact that we do indeed have trans kids in elementary schools,' she said."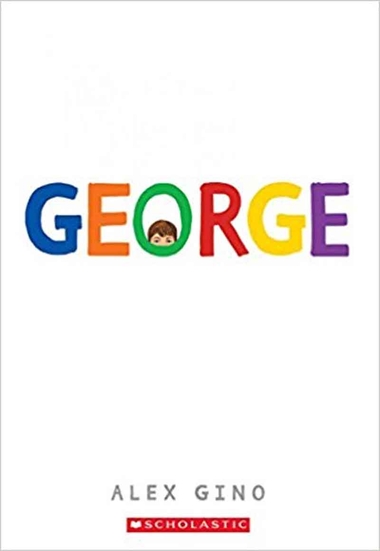 The controversy Hamor refers to was a decision by the library supervisor for Wichita School District that George "contains language and references that are not appropriate for young children," according to earlier reports. The book is not on a list distributed to schools; however, school librarians can obtain the book and have it on their shelves.
For more information about Wichita Schools' action on George, visit Trans children's book won't be on Wichita schools' book shelves.
The School Library Journal (SLJ.com) said George is a "required purchase for any collection that serves a middle grade population." 
The book gives much information to children about use of language and understanding their classmates who may be transgender.
In an interview with Gino, SLJ said, "I was struck by how important it is to pay attention to word choice and the power of words. For example, you advise that one should never say, 'Melissa (or George) identifies as a girl.' Instead, we might say that 'Melissa is a transgender girl. She was assigned male at birth.' Why is this distinction so important?"
It is an ongoing battle that the trans community and its allies know all too well. The problem of misgendering and of using birth names continues to be evident in media coverage of transgender issues.
Gino sheds light on the need to use correct language in their response to SLJ: "It's a question of perspective, and recentering the truth that trans people share about ourselves. It's about a difference between being seen and being questioned. I am who I am, regardless of how you identify me.
"Do you say someone identifies as six feet tall? Or as being bald? If you are cis, do you say that you identify as being a man or a woman? Generally not; you probably say, 'I'm a man' or 'I'm a woman' with pride. So if you're using different language to talk about trans people, it's a sign that you're treating their gender as less 'real' than that of a cis person."
Wichita is not the only place where there has been controversy over the book. "Christian faith defenders have expressed concern that the book might cause confusion among young children," reported ChristianToday.com in 2015 when George was published.
"'It's challenging enough for normal children to navigate and come to terms with their gender, identity, what it means to be male or female,' said Peter Sprigg of the Family Research Council. 'Things like this are only going to create greater confusion, add greater confusion to the struggles that in the ordinary course of things most children will have.'"
The Family Research Council is an anti-LGBT organization that the Southern Poverty Law Center has named a hate group.
Prompted by the controversy in Wichita, Gino recently donated more than 50 copies of the book to GLSEN in hopes of distributing them to school libraries, the Eagle reported. "'Those books began being distributed this week,' Hamor said. 'So far, librarians at 11 Wichita elementary schools, 10 middle schools and nine high schools have requested copies,' she said."
Other than the date being set for November 2, details about Alex Gino's visit to Wichita are not yet finalized.
Copyright The Gayly – October 12, 2017 @ 11:40 a.m. CDT.