The bad and the good of change – no reason to set your hair on fire
by Rob Howard
Political Columnist
As we enter the Trump era, with the GOP controlling both Congress and the Executive branch, many activists have been expressing alarm over the consequences for LGBTQ rights over the next few years.
Certainly, President-elect Trump's choices for executive level positions and Cabinet posts give anyone interested in progressive politics and minority rights good cause for concern. But I see both good news and bad news in the future.
First the bad news. I'm not excited about any of Trump's choices made public as I write this column. I'll focus on the ones that may have the greatest effect on the LGBTQ community. His choice of Indiana Gov. Mike Pence to be Vice-President is one of the most concerning. Pence is arguably one of the most anti-LGBTQ politicians around.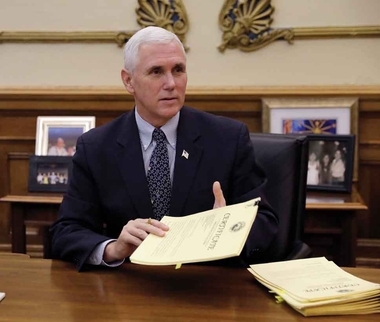 Perhaps most notably, Pence attracted national attention when he signed a religious freedom law in Indiana that was viewed as government permission to discriminate against LGBTQ people. (Under intense pressure, he later signed an amendment intended to protect gays and lesbians.)
When he was in Congress, he said gay couples signaled 'societal collapse,' opposed the Employment Non-Discrimination Act (ENDA) and the repeal of Don't Ask, Don't Tell and rejected the Obama administration's directive on transgender student rights.
Trump's other 'dark side' pick was Stephen Bannon as his chief strategist. Bannon has a long history of attacking others, including LGBTQ people. Among his faults, he headed Breitbart News, which is well known for its anti-LGBTQ, misogynistic and anti-Semitic viewpoint. He has also attacked non-discrimination protections for transgender people, repeating the untrue allegation that it would endanger children and women in restrooms.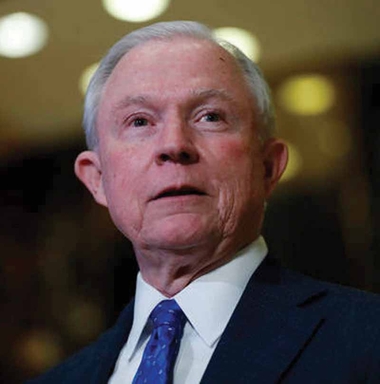 Other troubling picks are Sen. Jeff Sessions (R-AL) for Attorney General and Rep. Tom Price (R-GA) to head Health and Human Services. Sessions opposes marriage equality and voting rights, and voted against reauthorizing the Violence Against Women Act and expanding hate crime coverage to LGBTQ people. Having him in charge of enforcing civil rights protections that are developing for LGBTQ people makes me want to throw up.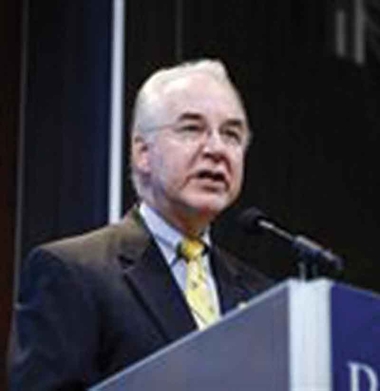 Price has been an ardent critic of the Affordable Care Act (Obamacare) and of expanding Medicaid under the ACA. Activists fear that his views, and the repeal of the ACA, will endanger the medical care and anti-discrimination protections that persons living with HIV currently have.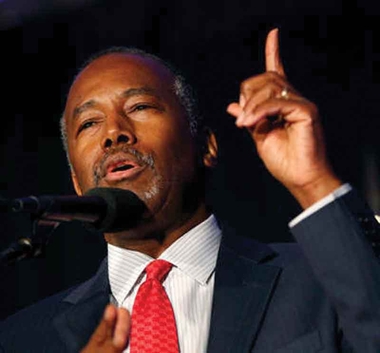 His choice of former rival Dr. Ben Carson as Secretary of Housing and Urban Development defies logic since there is no evidence that Carson knows anything about housing. Worse, for our community, Carson doesn't  believe marriage equality is a civil right, appears to believe in conversion therapy and has compared same-sex marriage to bestiality and The North American Man/Boy Love Association (NAMBLA), a collection of pedophiles.
On the other hand, Trump has said marriage equality is "settled law," apparently meaning he has little interest in working to overturn it. Only time will tell where the Trump administration goes on LGBTQ rights. But if they come down on what we consider as the wrong side of our issues, there is still good news.
The Senate can be a bulwark against some of the worst legislative efforts to erode LGBTQ rights. Democrats picked up two seats, making the chamber 52 Republicans and 48 Democrats. We all know what mischief the GOP used to block legislation when both the House and Senate were controlled by Democrats, using the 60-vote requirement to shut off debate with extreme effectiveness.
Democrats are well positioned to do the same to prevent Senate consideration of anti-LGBTQ legislation, since the GOP has no hope of gaining that 60-vote threshold. Other good news from the Senate is that in 2013, in a bipartisan vote, the body voted 64 to 32 to pass ENDA.
Ten Republicans, including Sen. John McCain, voted in favor of the act offering job protections to our community. The House refused to act, but the fact that the Senate vote was bipartisan suggests the chamber isn't as homophobic as we might suspect under the control of the GOP.
In the Supreme Court, even if Trump, as expected, appoints a conservative Justice to replace the late Justice Antonin Scalia, there remains a five-vote majority for marriage equality. Although the court is nominally conservative, every major LGBTQ rights decision made in the last 13 years has advanced our cause.
Finally, the Equal Employment Opportunity Commission (EEOC), which is bipartisan and somewhat protected from the winds of change sweeping our politics, has ruled that the protections afforded in Title VII of the Civil Rights Act protect workers against discrimination based on their gender identity or sexual orientation. A growing number of court decisions have endorsed the EEOC's interpretation of Title VII.
Given these facts in favor of LGBTQ rights, we should remain concerned and vigilant, but there is no reason to set your hair on fire.
Copyright 2016 The Gayly – December 30, 2016 @ 9:45 a.m.