Black queer icons of history
by Mahkesha Hogg
LGBT+ Black Issues Columnist
Recently, I was with a friend discussing black famous people who were LGBT+ and, in particular, historical figures. My friend started naming off people, then I looked up the topic and found out about some figures that would shock you.
I started to think about if these individuals were out to the public how it would affect the perception of African Americans about LGBT+ people. Would it have changed the views of most African American's views of what it means to be LGBT+?
I certainly believe history would have given a positive portrayal of what it means to be black and queer. It would have given strength and role models to those struggling to come out as well.
Poet Langston Hughes, activist Angela Davis, musician Billie Holiday and entertainer Josephine Baker were bisexual or gay, according to my research. I am sure their inner circle of friends and family always knew but to the public it was not well known for obvious career ending reasons.
The person that shocked me most on the list was Malcolm X. Yes, Malcom X! He was a very prominent civil rights activist and a Muslim. The accounts of Malcolm's same-sex experiences are recounted in author Bruce Perry's biography Malcolm – The Life of a Man Who Changed Black America.
When black people deny that we are as sexually diverse as the clouds in the sky, they are actually playing into the stereotype that "all black people are alike".
So, my queer brothers and sisters, the next time you talk to your family, bring up these LGBT+ icons and see their reactions. It might surprise you that many black folks are now more accepting and affirming. Whether they like it or not, being LGBT+ is a part of black history.
Many black Christians have been opposed to the Harlem Renaissance era due to its overt sexual nature and sexual self-expression. When speaking to my older family members they often characterized it as the black hippie movement and speak of it like it was the free love expressed in the 60's. My aunt said that they moved their private parts too much when dancing and it bothered her. Well of course, Auntie. Because dancing obviously leads to sex, right? (LOL)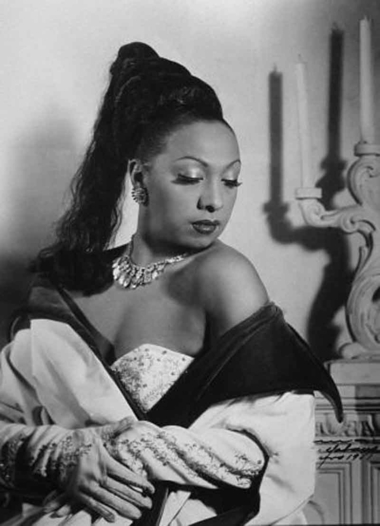 What black people should realize is that it does not diminish their achievements just because they are LGBT+. You will still tap your feet to their music, feel empowered by listening to their words and will still want the world to recognize their efforts.
Some people are LGBT+. Get over it. I'll phrase more nicely…there's different strokes for different folks.
I encourage black LGBT+ people to make history out, loud and proud.
Copyright The Gayly – October 16, 2017 @ 7:10 a.m. CDT.