Boys in the Band headed for Broadway revival
by Rob Howard
Associate Editor
"We saw Boys in the Band as a play. The first act was hilarious," said Zach Mullaney of the LGBT+ classic. "I totally enjoyed it."
Now, if he wants to go to New York, he can see it again. Openly gay actors Matt Bomer, Jim Parsons, Andrew Rannells and Zachary Quinto will star in a Broadway revival of the 1968 play. The play, later made into a movie, was important because it was a first for openly gay characters on stage.
When the play debuted in April 1968, it was initially scheduled to play only four performances in a small off-Broadway venue. Eventually, it ran for more than 1,000 performances.
"I don't know anybody who didn't go see it. I'd enjoy seeing it again," Mullaney reminisced.
The limited Broadway production will be directed by Tony award winner Joe Mantello. "The production, from Ryan Murphy and veteran Broadway producer David Stone, marks the comedic drama's Broadway premiere," according to Playbill.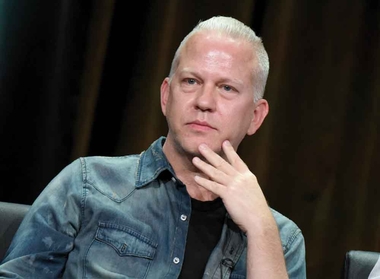 "Each of the four actors is an alum of Murphy's TV ventures. Parsons (The Normal Heart), Quinto (American Horror Story), Rannells (The New Normal), and Bomer (The Normal Heart, AHS) will take on the roles of Michael, Harold, Larry, and Donald, respectively, on stage."
Bomer, a TV veteran, has appeared in White Collar and The Last Tycoon in addition to American Horror Story. This will be his first appearance on Broadway.
Parsons, best known for his character Sheldon Cooper in The Big Bang Theory, has been on Broadway in An Act of God and Harvey in addition to Murphy's The Normal Heart.
Quinto played on Broadway in The Glass Menagerie. Rannells starred in Murphy's The New Normal after appearing in The Book of Mormon.
Murphy stresses the importance of the play in a statement, "The significance of The Boys in the Band cannot be underestimated. In 1968, Mart Crowley made theatrical history by giving voice to gay men onstage, in this uncompromising, blisteringly honest, and wickedly funny play.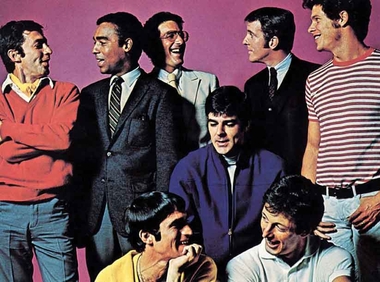 "The play was groundbreaking in its exploration of how gay men treated each other and how they were made to feel about themselves. And while some attitudes have thankfully shifted, it's important to be reminded of what we have overcome and how much further we still have to go."
The play and movie are often thought to be controversial by the LGBT+ community. Some say that it portrays gay men in pre-AIDS New York as self-possessed, bitter, angry and lonely queens, emblematic of a bygone era.
Joe Larocca agrees, "At the time I saw it, I thought, 'Is that the way gays act? If it is, I don't want any part of it.' They were mean to one another. I did not like it. It put me back a number of years thinking that gay people were mean."
He acknowledges that things have changed, and says if the intended comedy comes through, "then I would like it."
Robin de Jesús, Brian Hutchinson, Michael Benjamin Washington, and Tuc Watkins have also been announced as part of the cast.
The Boys in the Band is lined up for a limited 15-week run at the Booth Theater.
The show is scheduled to run April 30 through August 12.
Joe Mantello, a two-time Tony Award-winner, is set to direct. The exact opening night date is yet to be set.
Copyright The Gayly – December 28, 2017 @ 7:10 a.m. CST.