Bridges of Madison County brings soulful music to NWA
(Northwest Arkansas) The critically acclaimed musical The Bridges of Madison County opens April 19 at Walton Arts Center. Based on the best-selling novel by Robert James Waller, The Bridges of Madison County tells the story of Iowa housewife Francesca Johnson and her life-changing, four-day whirlwind romance with traveling photographer Robert Kincaid. It's an unforgettable story of two people caught between decision and desire, as a chance encounter becomes a second chance at so much more.
The production features one of Broadway's most accomplished creative teams with music and lyrics by three-time Tony Award-winning composer Jason Robert Brown (Parade, The Last Five Years), book by Pulitzer Prize-winning writer Marsha Norman (The Secret Garden, The Color Purple, 'night, Mother) and led by Tony Award-winning director Bartlett Sher (South Pacific, The King and I, The Light in the Piazza).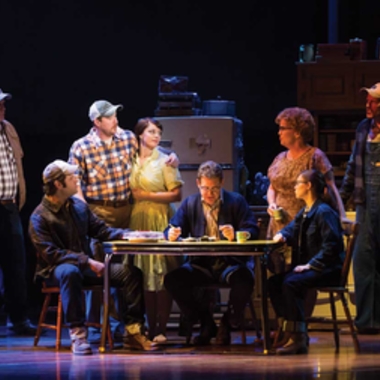 Featuring gorgeous, soulful music that draws upon the rich textures of Americana and folk and the sweeping balladry of classic Broadway, Joe Dziemianowicz of the New York Daily News hails it as "…one of Broadway's best scores in the last decade." Tom Geier of Entertainment Weekly exclaims that Brown "… has written a lush and deeply romantic score, filled with rich and melodic duets," and NPR proclaims it's "magic! An evening you will cherish long after the show is over!"
The team also includes scenic design by two-time Tony winner Michael Yeargan (The Light in the Piazza, South Pacific), costume design by six-time Tony winner Catherine Zuber (South Pacific, The Light in the Piazza, The Coast of Utopia), lighting design by two-time Tony winner Donald Holder (South Pacific, The Lion King), sound design by Jon Weston, orchestrations by Jason Robert Brown and movement by Danny Meford.
The production opens on Tuesday, April 19 and runs through Sunday, April 24. Tickets are $30 to $70 and may be purchased by calling Walton Arts Center's Box Office at (479) 443-5600 or by visitingwaltonartscenter.org.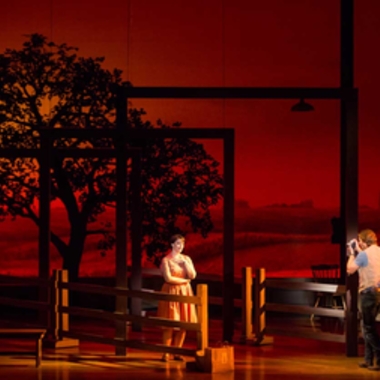 Walton Arts Center, Arkansas' premier center for the performing arts and entertainment presents entertainers and artists from around the world including Broadway musicals, renowned dance companies, international artists, up-and-coming jazz musicians and more. As a non-profit organization, Walton Arts Center enjoys the generous support of public sector funding, corporate sponsorship and private donors, allowing audience members to pay on average only 50% of the cost of programs offered. To learn more about Walton Arts Center, visit www.waltonartscenter.org.
For a separate box on the page
Bridges of Madison County show times
Tuesday, April 19-Thursday, April 21 at 7 p.m.
Friday, April 22 at 8 p.m.
Saturday, April 23 at 2 p.m. and 8 p.m.
Sunday, April 24 at 2 p.m. and 7:30 p.m.
The Gayly- 4/13/2016 @ 9:48 AM CDT