Brightmusic's final regular-season concert
(Oklahoma City) The largest-ever Brightmusic wind ensemble and a guest conductor are featured in Brightmusic Chamber Ensemble's fifth and final regular-season concert, "Grand Night for Winds," on Tuesday, May 2 at 7:30 p.m.
A grand night indeed, fourteen musicians will appear under the baton of guest conductor Michael Haithcock performing a pair of serenades by Dvořák and Mozart.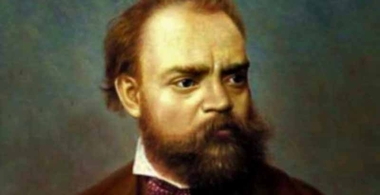 The program will include performances of Antonín Dvořák's Serenade for Winds & Strings in D minor, Op. 44 (for 2 oboes, 2 clarinets, 2 bassoons, 3 horns, cello & double bass) and Wolfgang Amadeus Mozart's Serenade No. 10 in B-flat major, K. 361 (for 2 oboes, 2 clarinets, 2 basset horns, 2 bassoons, 4 horns & double bass).
Musicians performing in this concert are: Lisa Harvey-Reed and Dan Schwartz (oboe), Chad Burrow and Joshua Anderson (clarinet), Tara Heitz and David Cook (basset horn), Rodney Ackmann and Larry Reed (bassoon), Kate Pritchett, Heather Test, Lanette Lopez-Compton and Peggy Moran (horn), Meredith Blecha-Wells (cello) and George Speed (double bass).
The performance will be at 7:30 p.m. on Tuesday, May 2 at St. Paul's Cathedral, 127 NW 7th Street (at Robinson). Individual concert admission is $20 per ticket. Children, students and active-duty military personnel are admitted free with ID. In addition, anyone suffering financial hardship due to a layoff in the energy sector may attend free of charge by stating that they are "a guest of the musicians." More information about this concert is available on Brightmusic's website at www.brightmusic.org.
Copyright 2017 The Gayly – April 16, 2017 @ 7:40 a.m.