Bringing the magic of RuPaul to NW Arkansas
by Robin Dorner
Editor in Chief
Working with RuPaul's girls has been an eye-opening experience for Tony Catroppa. He should know, he's featured many of them at his club, the Red Light District in Fayetteville, Arkansas, over the past few months.
"These ladies have been easy to work with and so down to earth," said Catroppa. They are regular people just like the rest of us; working and doing what they love to make a living. Picking them up from the airport and spending time with them before the show has been an amazing and fun experience. I've heard lots of crazy stories."
He said Farrah Moan and Trixie Mattel are a tie for his favorites.
"They were both full of energy, down to earth, ready to have a good time and easy to work with. They kept me laughing the whole time they were in town.
"I have been lucky so far not to have run into any problems with any of the girls."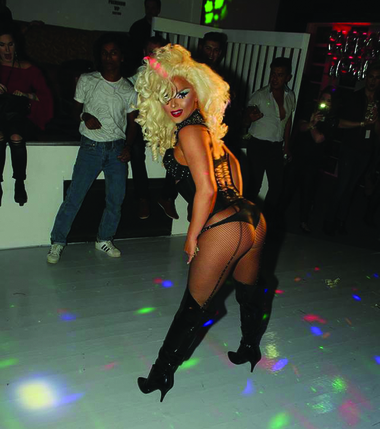 Catroppa has been in the nightclub and event business for years. Having booked many acts, concerts, and celebrity events, he has a lot of connections.
"Once you've been in the loop for so many years you make plenty of connections and get to know the right people that can help you make it happen."
Born in Wichita, Kansas, his family moved to Rogers, Arkansas when he was five. Catroppa has been in and around the bar and restaurant business since that time when he started out bussing tables in the family restaurant. He worked his way up to dishwasher, server and cook of fine dining. Afterward, he'd move to the bar side and DJ for the late-night crowd.
"After moving to Fayetteville to attend the University, my father and I opened the nightclub called Club Millennium. Following four years of success with that club, we opened Wild On Fayetteville. [This club] was a dance club on Fridays and Saturdays with a drag show on Sundays.
"That's where it all started, and I'm still in this business today."
The club got its name from Catroppa and his wife's honeymoon trip to Greece.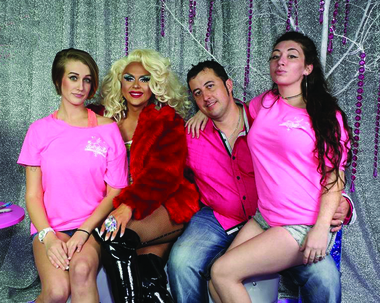 "She had booked a layover in Amsterdam to show me her usual routine when visiting them [family] each summer. She made it a point that we go to check out the Red Light District, and I liked the vibe and the atmosphere.
"I felt like it was a judgment-free zone, and everyone seemed comfortable in their skin, so I felt like it would be great for a club name.
"A place where everyone can be themselves and let loose."
The Red Light District has a couple of new events going on including Bear Nights, Latin Nights and Drag Karaoke.
"We've had a lot of support from the community," he added. "All our patrons are constantly praising us on all of the good times they've been having in our club.
"I'm also proud to say that we have a very wide variety of people that come in and everyone feels comfortable being there no matter who they are or where they are from."
Catroppa and Red Light believe in community. They support the NWA Center For Equality and early this year will be the host venue for a Second Chance Prom with Youthbridge LGBTQ Center.
"We've just got started, and we're still fairly new, but we plan to continue to give back to the community throughout the future."
Catroppa wants readers to know "everyone and anyone" is welcome at the Red Light District.
Check them out on Facebook or visit their website at www.redlightdistrictnwa.com.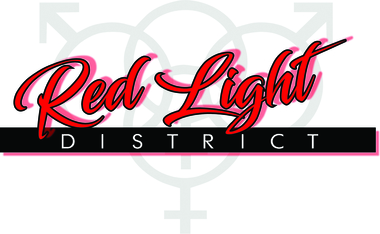 The Gayly 1/18/2018 @ 9:55 a.m.