CNN fires back at Trump on Twitter
After a declaration from President Trump that "Fox News is MUCH more important in the United States than CNN," the CNN Communications team fired back with a tweet of their own. 
Trump has consistently attacked CNN, labeling them as "fake news." 
This is his latest tweet against the media outlet.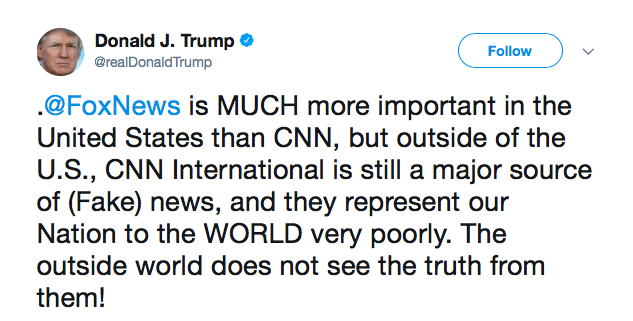 The tweet did not go unanswered, as shortly after, the official CNN Communications team tweeted this.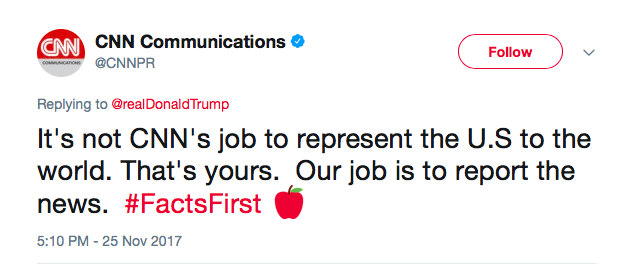 Trump seems to be having a tough time with media outlets clapping back at his tweets.
Yesterday, TIME called him out on Twitter. 
Twitter is blowing up in response to CNN's tweet.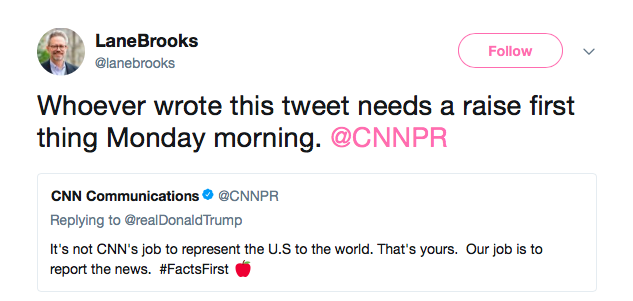 Copyright The Gayly – November 25, 2017 @ 6:25 p.m. CST.