Cruising 101 for the cruise virgin 
by Ray Freer 
Entertainment Columnist 
My husband and I are experienced cruisers. We love the cruise ship experience. It's great to unpack once and have your hotel room move each night as you travel to a new exciting destination. There is 24-hour food available, usually good entertainment and plenty of places and opportunity for rest and relaxation. 
But there are some things to be prepared for to maximize your experience. After over a dozen cruises we've learned some tips I would like to pass on.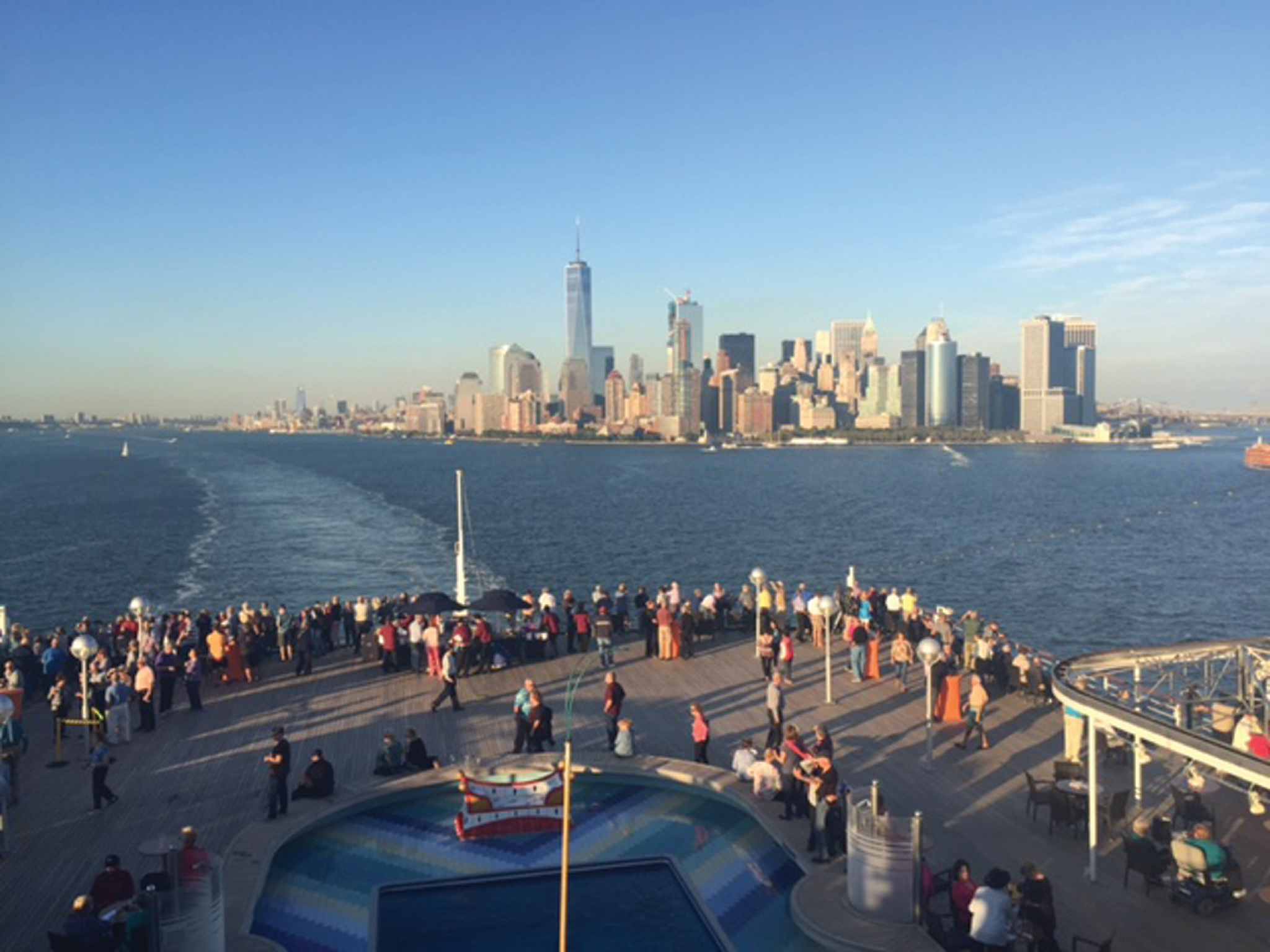 First, decide whether you want a 'destination' cruise or an 'experience' cruise. It is unlikely that every stop on the cruise is in the United States, so you must have a passport. It generally takes a few weeks to get, so apply early. The forms are online. 
We've done six gay cruises and they're great fun. There is freedom in knowing you can kiss your spouse or hold their hand as you stroll about. And the parties are usually off-the-hook. 
Once you find the kind of experience you want and a destination, find a ship with the right itinerary. Cabins range from inside (cheaper but no window or balcony) to suites (expensive). I always recommend splurging for the cheapest balcony room. Having a balcony allows you to enjoy the beauty of the ocean and its spectacular vistas; it's the ideal spot for morning coffee or afternoon cocktails. 
There are many reviews of specific ships or itineraries on the internet. There are often forums, chat rooms and sometimes Facebook pages for people signed up for a future cruise. 
The cabins are tight on space, so try not to over pack. Bring easily laundered clothes that you can wash in your cabin and dry overnight. A sport coat and collared shirt will be needed if you plan to attend the one or two 'formal' dinners. If you choose not to attend those, there is always food available at the buffet as well.
At each port, you will have excursions available. There will be an extensive list to choose from online a couple of months before the trip, and they are fun but often pricey. Consider splurging on things you've never done before. There are often locals who provide similar sights for a lot less money. 
Tipping your cabin attendant is expected, and is automatically charged to your onboard account. Usually, you'll be happy with the recommended amount; but if you've had a poor experience, talk to the customer service desk.  
In fact, if you have a problem anywhere on the ship, be sure you tell the desk about it. They are usually interested in making it right for you. If you don't like their answer, insist on a meeting with the 'hotel manager' who can usually do more to make things right. 
Unless you buy drink packages, cocktails and specialty drinks will cost extra. Included in your fare are meals in the buffet, the dining room and many other dining venues. Non-alcoholic drinks are almost always free. Cocktails, wine and beer are not.  
We love breakfast on our balcony, and room service is free. 
You'll also have sea days with a lot of free time to explore the ship or just sit by the pool or on deck. All the ships have casinos for the gamblers, but they also have movies, libraries, bingo and classes of all sorts and all free. You can also work out for free at the gym, but things like steam room privileges and massages are extra and usually expensive. Always ask if a discount is available. 
You can spend a lot on a cruise if you indulge in a suite or expensive excursions and lots of cocktails and specialty dining. But it's also possible to have an economical, fun experience by booking an interior cabin and spending most of your time out and about on the ship.  
All ships prevent you from bringing your own liquor onboard, but many folks do it anyway in their checked bag. Your bags can be searched and any prohibited item confiscated. They're not going to kick you off the ship for illicit vodka but they will keep it. 
I hope this gives a primer for the first-time cruiser. Give it a try. When you consider it's your hotel room and all food and entertainment are included, you'll find it a hell of a good deal and a great experience.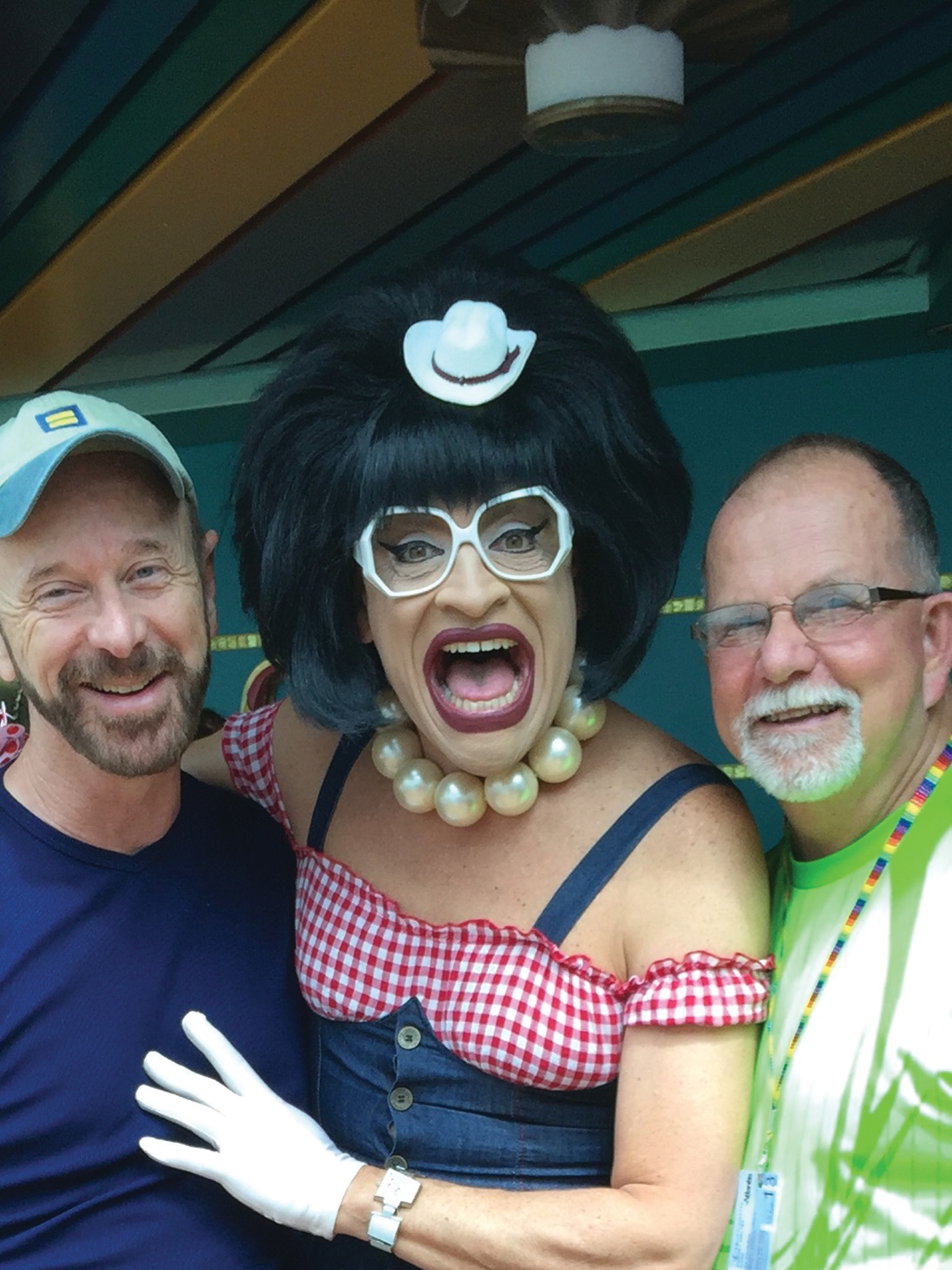 Bon voyage! 
Copyright The Gayly - 8/20/2017 9:14 a.m. CST