End of summer cookouts: Whiskey Glazed Ribs
Now even though it is September, the weather is still warm enough and perfect enough to grill outdoors. Better yet, what does the LGBTQ Community do better than anyone else…besides brunch? We do dinner parties better than anyone else! 
My Whisky Glazed Ribs are perfect for this month or next and match beautifully with a big batch of Old Fashion cocktails as your house drinks. So grab a guy, grab a girl, and start working on those ribs! 
See you next month for Halloween! – Scotty 
Ingredients: (serves six-ish)
Marinade:
1 teaspoon whole cumin seeds
1 teaspoon whole coriander seeds
2 jars In the Kitchen With Scotty "Dirty Little Secret Sauce" (available at InTheKitchenWithScotty.com)
1 can tomato sauce, 32 ounces 
3 cups light brown sugar
1 cup apple cider vinegar 
2 cups whisky
4 ounces (1/2 cup) Worcestershire sauce
2 ounces (1/4 cup) soy sauce 
3 teaspoons In The Kitchen With Scotty "Little Bit More" spice blend (also available on my website)
4 racks baby back ribs, washed and peeled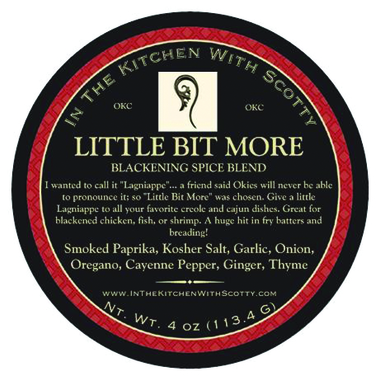 Toast the cumin and coriander seeds in a dry pan on your stove top. Place in a mortar and pestle and crush until fine (or in a plastic baggy and whacked with a large kitchen spoon/pan/rolling pin – whatever you have) 
In a large bowl, combine cumin and coriander with the Dirty Little Secret Sauce, tomato sauce, brown sugar, vinegar, whisky, Worcestershire, soy sauce and, last but not least, the Little Bit More spices. Mix well.
Place the washed and peeled ribs in a roasting pan or high edged cookie sheet. pour the mixture over the ribs making sure to coat all sided. Cover with film wrap and place in the fridge overnight to marinate. 
When ready to cook, a few hours before remove the ribs from the fridge and allow them to come to room temp. Preheat your oven to 325 degrees.
You want your ribs to lay flat in a single layer when cooking, so find a suitable roasting pan or sheet pan to do that. Transfer the ribs and marinade to that pan. Cover in aluminum foil, and roast in the oven (about three hours) until pork is tender. Baste occasionally…since your face will be in the oven because you can't resist the wonderful smell, and you're hungry and impatient anyway. 
by Scotty Irani
Food Columnist
Copyright 2016 The Gayly - 9/3/2016 @ 10:55 a.m CDT.