The Gayly introduces new staff
Within the last month, The Gayly has hired two recent graduates in the communications arena. Both are graduates from University of Central Oklahoma, majoring in Strategic Communications.
Jordan Redman: I'm Jordan! Graduated from the University of Central Oklahoma with a Bachelor of Arts in Strategic Communications. Grew up in Norman, Oklahoma with my parents, Angela and Charles Redman, along with my older brother, William (I'm still the cooler sibling). The furriest and cutest member of our family is our dog, Bud. He is the most spoiled golden retriever you will ever meet. Fun fact, we share the same birthday! Nothing can break our Virgo dog-human bond.
I care a great deal about human rights, animal welfare and environmental conservation. I have been called 'a Snowflake' a time or two by those intimidated by my unwavering dedication to my causes. I have been a passionate advocate for the LGBT+ community since I was very young.
I'm also a zealous advocate for the fight against animal testing. Lastly, I'm on a mission to save the planet from plastic soda rings people forget to cut up before they toss out.
As The Gayly's new Multimedia Coordinator, I construct the publication, along with design the advertisements and social media material. Originally deemed as the "Digital Queen", Multimedia Coordinator sounded a little better on LinkedIn, so we went with that.
I am thrilled to be a part of this team. As I told Robin and Ken, I believe what The Gayly is doing is important for so many reasons. The Gayly gives the LGBT+ community an outlet for representation, something I believe is extremely important for LGBT+ youth. The LGBT+ community needs to know there is a publication that stands behind them and I am honored to be a part of such a publication. I'm thrilled to see what my future at The Gayly holds.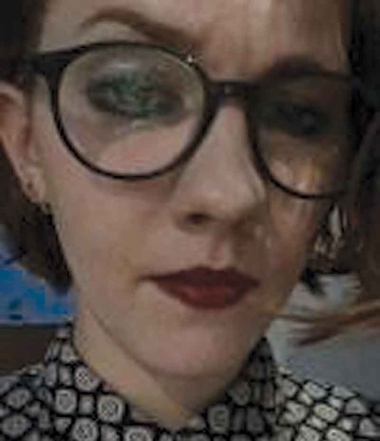 Kara Kliewer:Hey there! I'm Kara, and I recently finished a Bachelor of Arts in Strategic Communications from the University of Central Oklahoma. I am originally from the greater OKC area and still reside within OKC.
When I'm not at The Gayly, I'm usually slinging hipster barbecue as a part-time server, playing music, taking photographs or hanging out with friends. I also enjoy whipping up a bloody mary here and there.
As far back as junior high, I can remember taking interest in human rights. As a senior in high-school, I was convinced I would someday be in the Peace Corps. Of course, life takes you down different paths, but I'm very happy with the one I'm on thus far.
In general, advocating the truth is of the utmost importance to me. Especially considering the climate of politics and human rights in the U.S. as of late. As a recent graduate, trying to figure out my place in helping advocate for change in a constructive way was a concern. Even more so as an LGBT+ individual.
That's where The Gayly has come into play. Thus far, my time as a staff writer has been truly encouraging. I have been able to get my hands-on stories that I know have impact on both the community and the people involved in the stories.
I am so glad to have found a place to pour my passion into, and I greatly look forward to serving the LGBT+ community with the power of information.
Copyright The Gayly – September 15, 2017 @ 9:40 a.m. CDT.