The guiding light of Guiding Right
by Robin Dorner
Editor in Chief
An important aspect of HIV testing and outreach is working with the African American population. Guiding Right, Inc. (GRI) is an AIDS Service Organization (ASO) with a focus on serving that community. The Gayly spoke with GRI Executive Director, Theodore H. Noel II to talk about their services and their recent move to 1420 NE 23rd in OKC.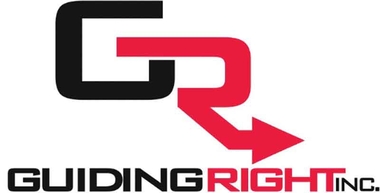 What types of STD testing do you do? GRI offers the following STD testing: Gonorrhea, chlamydia and rapid HIV, rapid syphilis and rapid hepatitis C.
How many people do you test for HIV on an average month? GRI averages approximately 150 tests per month for gonorrhea, chlamydia, HIV, syphilis, and/or hepatitis C to individuals at high risk for infection. In the event we realize a reactive or positive test for any infections, our knowledgeable and compassionate staff of counselors will link the client to medical care and treatment and if appropriate will refer the client to other essential support services.
Where do you get funding to provide services to the community? Currently, GRI receives funding from the following to provide comprehensive HIV/STD prevention services: Centers for Disease Control and Prevention (CDC), Oklahoma State Department of Health, Oklahoma AIDS Care Fund, Oklahoma City AIDS Walk, AIDS Healthcare Foundation and Elton John AIDS Foundation.
The agency is one of only thirty community based organizations in the nation to have two concurrent funding streams from the CDC. We find great honor in this position and take the responsibility seriously.
What are your biggest challenges in being an ASO? As cliché as it might sound, funding and advocacy are two of the biggest challenges a community based organization might face. We have been blessed with great employees who are passionate about the work they do. Because of this, GRI regularly reaches and often exceeds its internal goals of lives we can help and people we uplift.
Changes in legislation and budget equally affect community organizations just as they do state and federal. As such, GRI continues to prevail and overcome with the perseverance to continue helping as many people as we can.
We will give one jewel we've learned and helped us throughout the years – creative thinking! Be an innovator in delivering your services. You will add value to your programs.
What other types of outreach do you do? Accompanying our HIV/STD testing outreach, GRI also conducts prevention and education outreach via street outreach in high-risk areas and internet outreach.
Additionally, we offer HIV/STI prevention presentations and workshops to schools, universities and colleges, faith based institutions and drug rehabilitation facilities. We also distribute condoms and safer sex kits in designated areas where our clientele congregates.
What are the greatest things you find in your work and outcomes you see? The greatest and best accomplishment GRI has done for the African American community and other vulnerable populations is offer support. We are here to help every person we come in contact with. Whether that be community services hours, a paid position with the organization, a screening to help someone know their HIV or STI status, linkage to medical care and treatment, assistance finding housing or mitigating a food insecurity, promoting tobacco cessation…. This list goes on.
We are here by the community, for the community. As long as that rings true, GRI will continue to realize the outstanding outcomes we have been blessed to see.
Anything you would like to add? It is the organizational premise as the founder and executive director of GRI for the agency to not just offer HIV/STD services but to provide an array of public health programs. Therefore, GRI provides Women, Infant and Children (WIC) services, a supplemental food program for children under the age of five. Wellness Reentry Action Program (WRAP) is designed to foster a smooth transition back into the community for ex-offenders and reduce recidivism rates. Tobacco Use Prevention under the program name M-POWER focuses on policy while also addressing the need for society and individuals to not only choose to become tobacco-free but to engage in regular physical activity and adopt positive nutrition habits.
GRI has provided services in Oklahoma for more than 18 years. Their new location is 1420 NE 23rd in OKC. You can call (405) 733-0771 or visit www.guidingright.org. This location is easily accessible by bus lines and has extended hours every Thursday from 7 a.m. – 7 p.m. to be more accommodating.
GRI also has services available in Tulsa, OK located at 5553 S. Peoria. Contact them at (918) 986-8400.
Copyright The Gayly – December 11, 2017 @ 10:50 a.m. CST.