Lady Antebellum world tour to rock Fayetteville
"We couldn't be more ready to get back out there with the fans and hopefully make a few new ones too," says Lady Antebellum's Charles Kelley. Along with the trio's other members, Hillary Scott and Dave Haywood and special guests Kelsea Ballerini and Brett Young, the group will perform August 5 at the Walmart AMP in Rogers, Ark.
After taking time to pursue solo projects last year, Lady Antebellum plans to return to the road, with more than 65 shows planned in six countries on their You Look Good World Tour. "We knew right away that we had to name this album after a track that is a play on the word 'heartbreak,'" shared Scott.
"It's all about those personal growths everyone goes through and it was liberating to get back in the studio with Charles and Dave to intertwine those feelings into the recording process," said Scott. "I feel like we've reemerged stronger than ever and I can't wait to share more music!"
"We've always loved experimenting with different instruments and sounds in the studio, but we've never used horns before," said Haywood. "The energy they brought to this song is really fun and was validation for all three of us that it had to be our first single back."
The trio's You Look Good features dynamic vocals with crisp horns and is available on country radio stations as well as all digital and streaming partners. "There's also something contagious about the chorus that will be perfect in our live shows this year," added Kelley. "We knew after the time off that we wanted to get back out on the road in a big way."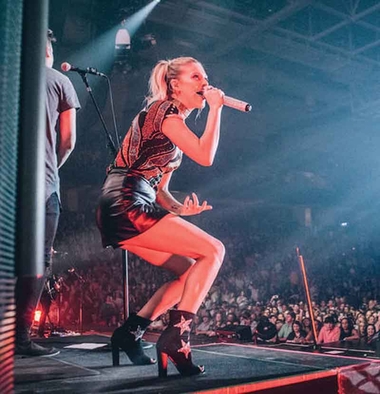 Dubbed "Country's Next Queen" by Billboard, Kelsea Ballerini continues to blaze her own trail to superstardom as she is the only female artist in country music history, including female duos and groups, to go #1 with her first three consecutive singles from a debut album.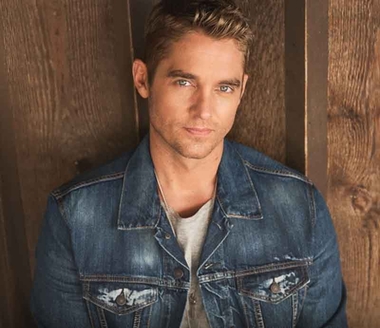 Brett Young has captured the hearts of fans everywhere through his honest lyrics and West Coast-meets-Southern sound, aptly dubbed "Caliville" style. Rolling Stone Countrysays Young is "Destined for mass appeal."
The Walmart AMP (Arkansas Music Pavilion) has been a Walton Arts Center venue since 2011. It is Arkansas' premier outdoor concert venue. Located at 5079 W. Northgate Rd., Rogers, Ark., the Walmart AMP has the largest outdoor stage house in Arkansas.
Lady Antebellum, Kelsea Bellerini and Brett Young will be Saturday, Aug. 5. Walmart AMP doors will open at 6 p.m. and music will start at 7:30 p.m. Ticket prices range from $36 to $69.50 plus applicable fees. Tickets can be purchased in person at the Walton Arts Center Box Office in Fayetteville, by calling (479) 443-5600 or by visiting www.amptickets.com. The Walmart AMP Box Office in Rogers is currently closed.
Copyright 2017 The Gayly – July 17, 2017 @ 1 p.m.