Lady Parts Justice League announces the Vagical Mystery Tour
by Emma Rose Kraus
Journalism Intern
This summer, Lady Parts Justice League (LPJL), an organization that "delights in exposing sexist shitheads," will hit the road to bring their unique combination of comedy, activism and on-the-ground support to abortion clinics and audiences across the nation.
Known for using humor and pop culture to expose the extremist anti-choice forces working to destroy access to reproductive rights, LPJL has vowed to bring laughter, dancing and sexy time to the revolution. There is no better time than the present.
Lady Parts Justice League will travel to sixteen cities over the course of eight weeks beginning June 1. Events will be hosted by Lizz Winstead, LPJL founder and co-creator of The Daily Show. The Vagical Mystery comedy shows will feature a wide range of voices that not only spread the good word on repro rights, but also fight against sexism, racism and homophobia.
"Sometimes you can use comedy just to simply gather people to have a good time and then have a conversation about what needs to get done," explains Winstead. "It can be a really great way to point out how important the issues are."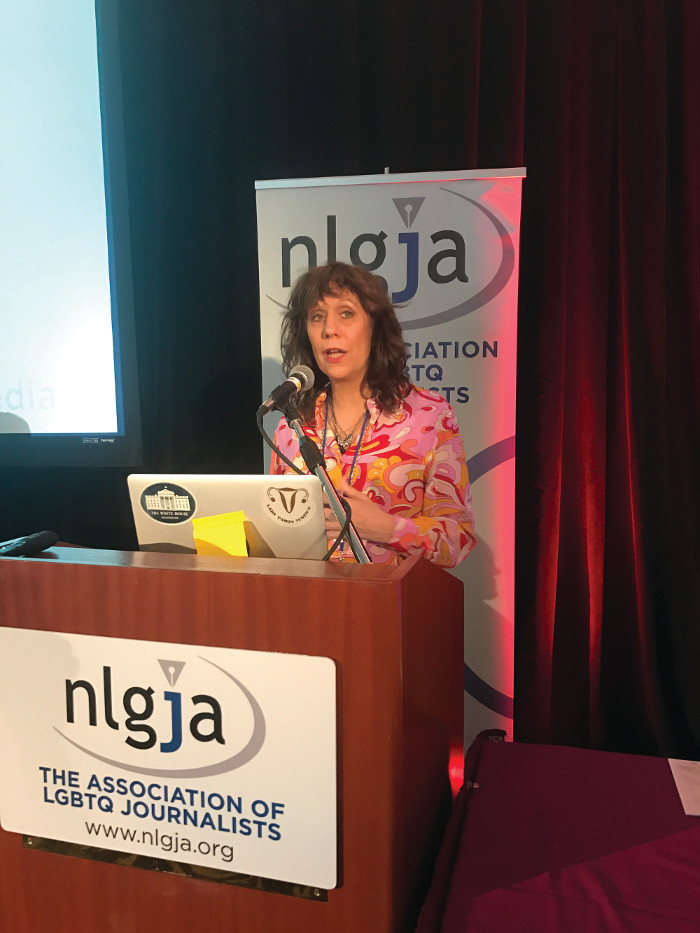 Winstead and her LPJL team will be joined on the road by various special guests like Greg Proops (Super High Me), singer/songwriter Jill Sobule and comic/activist Maysoon Zayid. The fantastical vagical experience of music and comedy that will also include informal post-show talkbacks with abortion providers and Winstead in some cities.
"If we can, by just gathering people for a really fun night and buttoning that night with an interview with a provider so that people who are local can hear first-hand the needs of the clinic; maybe learn some laws that are in the works that they didn't know were happening ... we can get part of that community of people who came to the shows to sign up to commit to helping the clinic and fighting to make sure that people in their community are safe," says Winstead.
When not rocking the stage and making people laugh, LPJL will do what they do best and give much needed, hands-on support to abortion clinics across the country by volunteering as clinic escorts, painting murals, putting up fences and planting bushes.
Bringing a mix of elbow grease, creativity and heart to their efforts, LPJL will provide independent abortion providers with much needed aid and respite from the daily "fuckery" of anti-abortion protestors.
"We really wanted to go to states that have super problematic laws when it comes to any bodily autonomy laws," states Winstead, talking about how tour locations have been chosen. "Anything that would literally take away or try to legislate one's personal being."
"We just want to help grow and amplify the really hard work that the activists and the people who live [in these states] are doing," she adds. "We want to help add more bodies to those really great groups."
In The Gayly region, the Vagical Mystery Tour comes to Vino's Brew Pub in Little Rock, Ark. June 10; ACM@UCO Performance Lab in Oklahoma City June 13; and at Barleycorn's in Wichita, Kan. June 15.
More locations are listed on their website.
The Vagical Mystery Tour is open to the public. Tour tickets range in price from $15 - $25. Purchase tickets at www.vagicalmysterytour.com.
___
Copyright The Gayly. 6/3/2017 @ 9:15 a.m. CST