LGBTQ activists, allies, clergy attack anti-LGBTQ, anti-woman Draft Executive Order
by Rob Howard
Associate Editor
Just two days after the White House's announcement that the Obama Administration Executive Order protecting LGBTQ federal employees and employees of federal contractors against discrimination, details are circulating about a draft EO that would allow broad-based discrimination against the LGBTQ community and women, among others.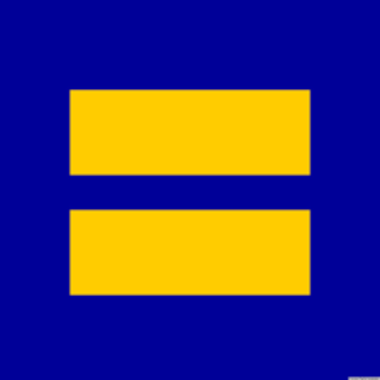 According to the Human Rights Campaign, "The leaked order -- which would allow an unprecedented expansion of taxpayer-funded discrimination that could have broad implications on LGBTQ people -- would be a direct contradiction of claims made earlier in the week that Trump would be an ally to the LGBTQ community. HRC has been raising concerns throughout the week and the White House may now be poised to move us backward."
According to TheNation.com, "The four-page draft order, a copy of which is currently circulating among federal staff and advocacy organizations, construes religious organizations so broadly that it covers "any organization, including closely held for-profit corporations," and protects "religious freedom" in every walk of life: "when providing social services, education, or healthcare; earning a living, seeking a job, or employing others; receiving government grants or contracts; or otherwise participating in the marketplace, the public square, or interfacing with Federal, State or local governments."
"The draft order seeks to create wholesale exemptions for people and organizations who claim religious or moral objections to same-sex marriage, premarital sex, abortion, and trans identity, and it seeks to curtail women's access to contraception and abortion through the Affordable Care Act."
Read the text of the Draft Executive Order here.
Reaction from LGBTQ advocates and activists, health organization unions and progressive Christian and Jewish ministers, rabbis and religion scholars has been swift.
HRC President Chad Griffin said, "The leaked draft of Donald Trump's License to Discriminate order is sweeping and dangerous. It reads like a wishlist from some of the most radical anti-equality activists. If true, it seems this White House is poised to wildly expand anti-LGBTQ discrimination across all facets of the government -- even if he does maintain the Obama EO. If Donald Trump goes through with even a fraction of this order, he'll reveal himself as a true enemy to LGBTQ people.
"We've already seen that the Trump administration is willing to go after women, immigrants, people of color, and most frighteningly, people who disagree with him. If this version is true this could represent another chilling attempt to go after LGBTQ people, federal employees, employees of federal contractors, and people served by federal programs funded with taxpayer dollars.
"The impacts extend to anybody in the LGBTQ community, women, minority religious communities and others. Let's make one thing clear: the Human Rights Campaign will fight tooth-and-nail to protect the LGBTQ community, and protect its members from discrimination."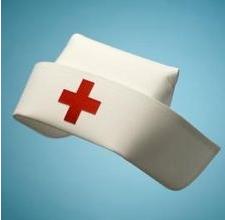 Two nurses unions, the New York Professional Nurses Union and the Northeast Nurses Association issued the following statements:
"The New York Professional Nurses Union (NYPNU) strongly opposes ANY attempt by the Trump administration to limit the rights of LGBTQ people and women, said NYPNU Executive Board Member, Kathleen Reid. "We are deeply concerned about reports that Trump intends to sign an executive order allowing health care institutions to discriminate against LGBTQ individuals.  Reports stating that the executive order will allow healthcare facilities the right to deny treatment to LGBTQ people and women will, if enacted, put these vulnerable patient populations at increased risk of harm and, even death.  As nurses and healthcare professionals we took an oath and have a duty to treat all people regardless of their race, sex, gender, sexual orientation, religion, or national origin."
"The NorthEast Nurses Association (NENA) stands with our affiliate organizations in condemning any executive order or legislation that seeks to restrict the rights and equal treatment of LGBTQ individuals and women, said NENA President, Ellen Smith. "Any attempt to allow organizations to deny potentially life-saving treatments and care to anyone on the basis of sexual orientation, religion, or gender will be met with the full resistance of our constituent Unions which comprise more than 30,000 nurses and allied health professional members."

Dr. Eliza Byard, Executive Director of GLSEN, which advocates for LGBTQ youth and their allies, issued a statement saying, "This executive order does not increase freedom of religion; rather, it creates a license to discriminate against LGBTQ Americans, women and other groups.
"The dangerous and overly broad language of the draft executive order leaked to the public would leave basic rights at the personal discretion of others, and undermine the crucial safeguards against discrimination that have created opportunities for at-risk youth.
"On Monday, Donald Trump said he would not discriminate against LGBTQ people, but today's expected executive order would allow health and counseling professionals to deny LGBTQ youth life-saving services, and it would allow school leaders to force some students to use separate and unequal facilities and deny them equal educational opportunities. LGBTQ educators could lose their jobs because of who they are, who they love or who they married.
"In his speech today at the National Prayer Breakfast, Donald Trump stated his goal is an America where 'all of our citizens can feel safe and secure' and 'our most vulnerable citizens have a path to success.' This executive order does completely the opposite for millions of Americans."
Over 400 clergy sent a letter to the President urging him not to include religious exemptions that discriminate against LGBT people, women and others in any federal policies.
The letter says, in part, "In our democratic nation, public service—particularly when it is directly funded by the federal government—must be aligned with the constitutional principle that all people receive equal treatment under the law. Requiring those who receive public funding to adhere to non-discriminatory hiring practices not only abides by this principle, but also it is the right thing to do. Beyond that, it protects our laws from confusion and abuse. If contractors and others were allowed to opt out of certain laws, depending on their religious beliefs, we would soon see a morass of legal confusion and dispute.
"In addition, if a religious exemption were added to President Obama's Executive Order, the people who would suffer most are those who always suffer most when discrimination is allowed: individuals and communities that are already marginalized. Adding to their burden is the opposite of what public service can and should do—and betrays the values we stand for as people of faith and conscience.
"Federal policies that allow for discrimination against LGBT people violate basic human rights and dignity, as well as the belief shared by millions of Americans—that LGBT people should not be treated as second-class citizens."
It is not clear when, or even if, the President will sign this draft order in whole or in part. Watch www.gayly.com and our Facebook page – The Gayly – for further coverage on this disturbing draft EO.
Copyright 2017 The Gayly – February 2, 2017 @ 1:40 p.m.