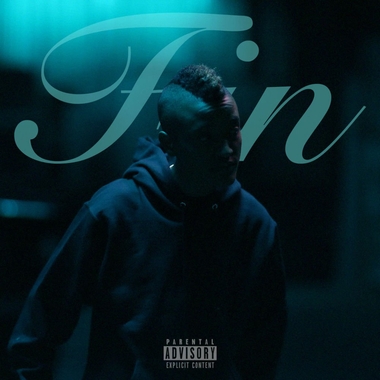 Syd – Fin
Frontwoman of The Internet, queer R&B artist Syd sets off for her debut solo album with Fin. Taking time from the band to develop her own style, Syd has never before sounded so confident. Like her earlier work with her band, each song is as long as it needs to be and not a moment more.
Fin is unapologetically sultry and carnal across each song and interlude. Syd knows what she wants from the ladies and demands nothing less. Her satisfaction with life leaves her with No Complaints and she appreciates a woman who Got Her Own. Drown in It is about exactly what the title implies.
Near the end of the album, the heat calms down: she sings identically like the late Aaliyah in Over, featuring up-and-coming R&B singer 6LACK and Insecuritiesbrings everything to a halt: "You know that I love you, girl, maybe more than I love myself." If Syd wasn't on your radar before, she deserves to be now – especially before she steals your girl.
Fin is now available for purchase and streaming.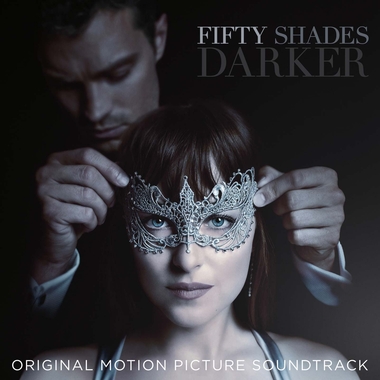 Various Artists – Fifty Shades Darker (Original Motion Picture Soundtrack)
The second installment in the series, Fifty Shades Darker is the story of what can happen when BDSM is grossly misinterpreted, two co-stars who hate each other have to make a franchise happen and capitalism goes to embarrassing extents to make the combination "a thing." Its soundtrack is better than it has any right to be.
Ignoring the nonsensical duet I Don't Wanna Live Forever by Taylor Swift and Zayn, this collection sets the tone for an uneasy yet sultry affair. Halsey is listenable for the first time since Closer on Not Afraid Anymore, Tove Lo reminds the listener "love and pain go hand in hand" on Lies In the Dark, and Corinne Bailey Rae's cover of Coldplay's The Scientist is incredibly tender. This soundtrack is like a cigarette during a rainy Seattle night: each song good for a different situation when one would light up.
The Fifty Shades Darker Original Motion Picture Soundtrack is now available for purchase and streaming.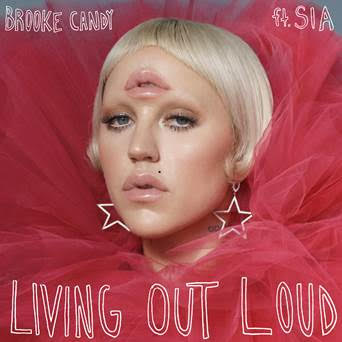 Brooke Candy ft. Sia – Living Out Loud
Once best known for her metallic costumes than anything else, pansexual pop singer Brooke Candy may be about ready to break into the mainstream with her latest single Living Out Loud. Co-written by and featuring bisexual hitmaker Sia, Candy largely abandons the "cash me ousside" persona in her sound but not in the lyrics.
Candy uses what could be her breakout single in a countdown that never reaches the end but annotates her deviant lifestyle. "Twenty-three lived a hell of a life/Twenty-two such a blur, it's passing me by" would normally sound ridiculous coming from anybody other than Stevie Nicks, but Candy makes it sound oddly cheerful. She may be reaching for a broader audience, but she's remaining true to herself.
Living Out Loud is now available for purchase and streaming. Candy's debut album Daddy Issues is anticipated to be released this year.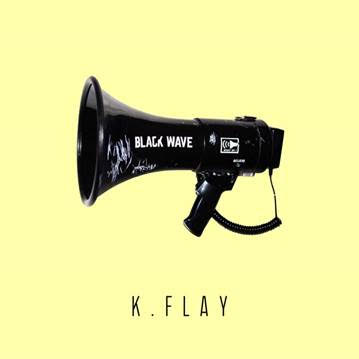 K.Flay – Black Wave
Riding on the success of Blood in the Cut, alternative singer-songwriter K.Flay continues to defy genre with her latest single Black Wave. Performing the lyrics somewhere in-between singing and rapping, K.Flay incorporates dubstep, punk rock and spoken word in a performance that may be better seen than heard.
"How did a girl like me end up in a world so mean?" she wonders towards the end. Her anxieties begin to crash down on her in a world that grows more frightening with each passing wave. "I can see the fear, yeah, it's written on the wall/Who you gonna trust when the killer is the cop?" The dread becomes unbearable as her surroundings implode, with each note palpable in the overall warning: when the going gets tough, don't test her; she's tougher.
Blood Wave is now available for purchase and streaming. K.Flay's sophomore album Every Where is Some Where is anticipated to be released on April 7.
_
Copyright 2017 The Gayly - 3/4/2017 @ 8:10 a.m. CDT