Live-action 'Lion King' star-studded cast filled LGBT+ friendly celebs
The film, directed by Jon Favreau, will be a "new take" on the classic story of the lions of Pride Rock. It is set to feature "pioneering filmmaking techniques," according to Disney.
The studio officially confirmed the casting in a tweet displaying photographs of all the major cast alongside their character names with confirmation that the film is set for July 19, 2019.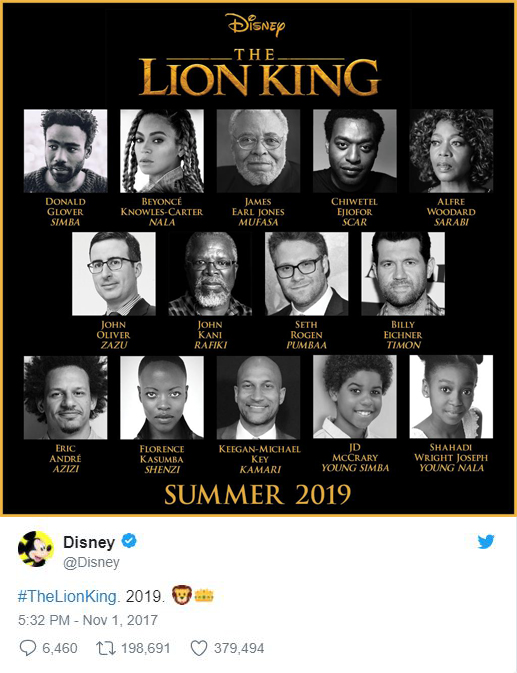 The diverse cast has fans thrilled.
Donald Glover as Simba: The Atlanta creator and star will bring some of his musical talents to the role of adult Simba. Glover is a known ally to the LGBT+ community.
Glover expressed his admiration for fellow LGBT+ ally Macklemore in an interview with Queerty. "You can say what you want about Macklemore, but he stands for shit. That's what made him huge," he continued "You know how easy it would be for people to just disregard him and say, "Bye Macklemore, you're Psy now"? It would've been very easy if he didn't have something to stand behind. He's doing the dopest shit. He's giving gay rights speeches right now."
More on Macklemore: 
Macklemore won't tolerate LGBT+ targeted hate
Macklemore and Lewis' gay anthem 'Same Love' nominated for Grammy's best song
In the same interview, the star said "He [Macklemore] acknowledges that [he's a straight white man]. He's self-aware. I know it may seem like a ploy, especially because he's a straight white male, but that's genuinely him. Most of the time, for a black woman to get shit done, you have to be one in a gazillion, you have to be Oprah. And even then you need a rich white dude to OK it. Most of the time when we see some racist shit, we can't speak up. But a guy like Macklemore can."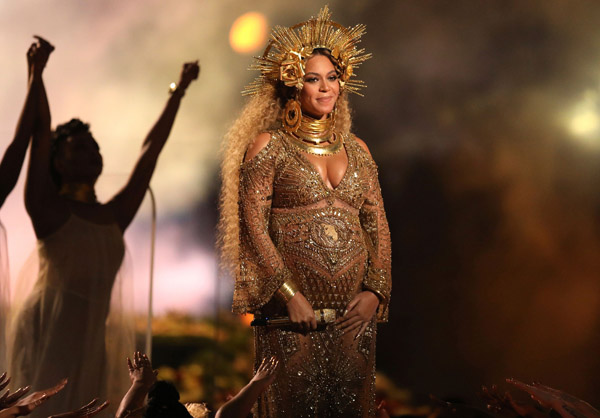 Beyoncé as Nala: The singer will portray adult Nala, who goes looking for Simba in the wake of famine and destruction at Pride Rock
In May 2014, Beyonce appeared on the cover of OUT Magazine.
In an email interview with OUT, Beyoncé discussed the way in which she hopes the LGBT+ community can identify with her lyrics.
"While I am definitely conscious of all the different types of people who listen to my music, I really set out to make the most personal, honest, and best album I could make," the artist said.
"I needed to free myself from the pressures and expectations of what I thought I should say or be, and just speak from the heart. Being that I am a woman in a male-dominated society, the feminist mentality rang true to me and became a way to personalize that struggle… But what I'm really referring to, and hoping for, is human rights and equality, not just that between a woman and a man. So I'm very happy if my words can ever inspire or empower someone who considers themselves an oppressed minority…We are all the same and we all want the same things: the right to be happy, to be just who we want to be and to love who we want to love."
Beyoncé also made Laverne Cox, the trailblazing transgender rights activist one of four faces of the fall campaign for Beyoncé's Ivy Park line.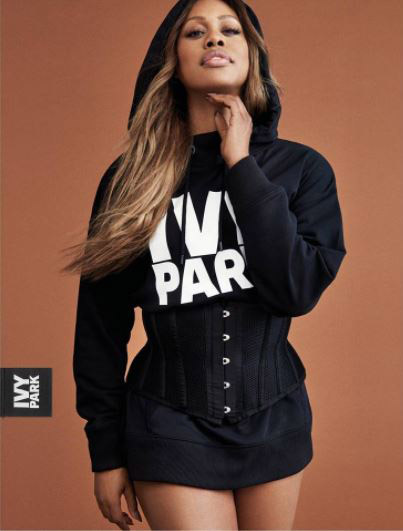 More on the collaboration: 
Laverne Cox collaborates with Beyoncé on new fashion line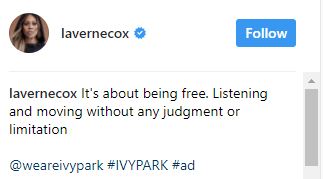 Others stars in the cast include Alfre Woodard, James Earl Jones, Chiwetel Ejiofor, John Oliver and Seth Rogen.
The Lion King, which included popular songs like Circle of Life, made $968 million at the global box office and spawned a successful Broadway show.
The Gayly – November 2, 2017 @ 12:10 p.m. CST.