Loyalty in the face of incongruency
by Robin Dorner
Editor in Chief
About four years ago, the owners of A1 Pet Emporium, Trisha and Brent Clark, had a customer who "loved everything about their store," but was very upset when she saw the The Gayly distributed there.
"She said because we supported 'this lifestyle,' she and her daughter could not support us, and she would be telling all her friends not to shop with us," Trisha explained.
"She also asked why we didn't have publications supporting Christian lifestyles. We politely explained to her that no one in a 'Christian lifestyle' has contacted us about advertising or distributing."
The business owners did not cease distributing The Gayly.
Fast-forward to this year, A1 absolutely wanted a booth at OKC Pride.
"This year we were not going to miss it," said Trisha. "Our employees are very excited we are supporting and attending OKC Pride this year."
After making a FB page for the Pride event, Trisha said things went awry.
"We've had a customer for about two years. She loved our stores, loved our mission regarding rescues, healthy pets and loved the friendliness and helpfulness of our staff.  
"However, when she saw we were attending OKC Pride, she got really upset. She called the store demanding to talk with me, but I wasn't there. She said she had to find out why we supported such a cause and unless we cancel the event she will not be shopping with us again." 
Then Jesus took the wheel. "Her lord would not allow her to shop with us. She continued to harass my staff for days. I finally called her to let her talk about it, but she was in no way going to change my mind." 
Clark said the customer "spewed her hatred. But she is entitled to her feelings and where to shop, so I invited her back to the store should she ever change her mind.
"She posted a 1-star review on FB about us. The review was because of the 'lifestyle' we support, nothing to do with the actual service she received."
A1 did not cancel their Pride event.
The Clarks are supportive of all people. "I am tired of labels," Trisha added. "If you love your pet, we are going to love you. Why can't everyone love one another?"
Their main goals are to teach everyone about healthy/natural pet foods, to give their customers the best customer service and they want to help local rescues.
Oklahoma is the state second in the nation for the most puppy mills.
To give back, A1 will hold their second annual Customer Appreciation Day, Aug. 18, 10 a.m. to 6 p.m.
"Last year I wanted to do something to give back to our wonderful customers and those who have supported us through the years."
All three locations will be serving free hot dogs, have special discounts on product, and they'll have snow cones for humans and canine.
"There will be incredible deals you can only get on Customer Appreciation Day," exclaimed Trisha. "We'll do a raffle for a 'Backyard BBQ" Package at all locations.'"
Each of the three raffle packages includes Gas 4 burner grill, 45 qt. ice chest, $50 Omaha Steaks gift certificate, 2 Zero Gravity lounge chairs, portable corn hole yard game, a case of COOP Ale Works beer, $150 in Visa/MasterCard gift cards, $50 gift certificate to A1 and more. 
The rescues are Tornado Alley Bulldog Rescue, N.W OKC location; The Boxer Rescue of Oklahoma, Edmond location and Pit Bull Rescue of Oklahoma at our South store. Rescues will have dogs for adoption available.  
Raffle tickets are $5 each or 5 for $20. All the proceeds for the raffle will go to the rescue at each location. 
Other prizes will be given in each location throughout the day.
A1 has three locations in OKC: NW OKC, Edmond and South OKC. For more information, visit www.a1petemporium.net.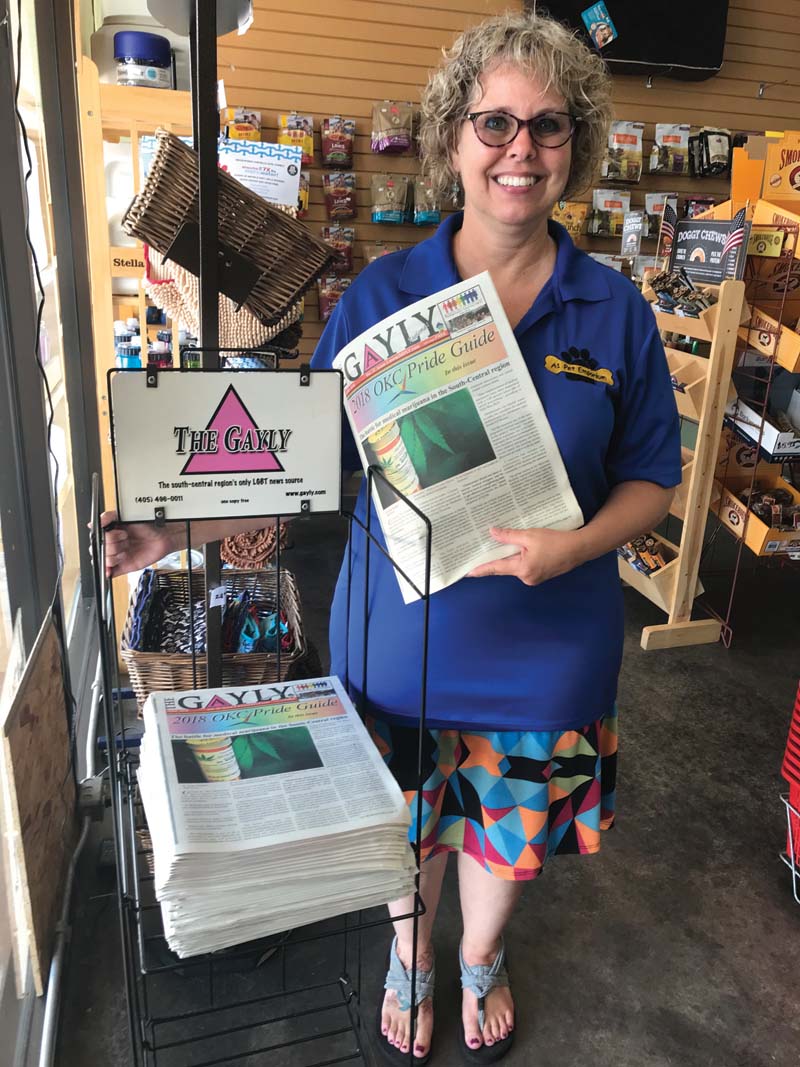 Copyright The Gayly. 8/8/2018 @11:34 a.m.