Michelle Branch will show she's a "Hopeless Romantic" in her KCMO visit
Michelle Branch's latest album, Hopeless Romantic, charts new ground, according to the Entertainment website. Now, Kansas City fans can see Branch live in her Hopeless Romantic Tourat the Uptown Theater, July 11.
It's been 14 years since Branch released her last album. Entertainment says, "Hopeless Romantic charts new ground, going beyond the simple math of adding the blues-rock percussionist and anthemic pop-rocker together.
Branch talks on her website about City, the closing track of the new album. "City was a song about me realizing that I wanted to make a change. It was one of the first things I wrote that felt really honest and it was kind of an 'A-ha' moment for me. Once I sang it, I thought, 'Oh, here we go.'"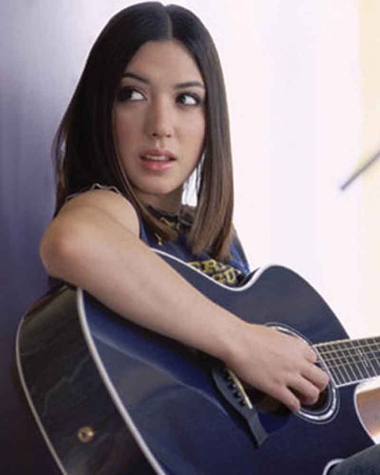 Branch's world has completely changed since she wrote City. The Sedona, Arizona-born singer, songwriter and musician went through a divorce, changed record labels, moved from Los Angeles to Nashville, fell in love, and, in the process, made the album of her dreams with her producer and now partner, Patrick Carney, of The Black Keys."
Not surprisingly, Hopeless Romantic is filled with songs about relationships. "They're my favorite topic," she says. "I love hearing human stories about people interacting with each other and the title perfectly sums up the record. A lot of these songs are about heartbreak, but knowing that it doesn't mean the end of the world, it just means letting go and moving on and knowing that you're going to find something better, as hard as that is."
Branch also notes that Hopeless Romantic is her first truly autobiographical record. "My first album certainly was written without much real-life experience," she says. "But this album is about adult, messy love and not teenage love. It's been a couple of really interesting years. I mean, the last time I dated I was a teenager!"
Entertainment's review talks about the album, the basis for her international Hopeless Romantic Tour, saying, "Across Romantic's 14 tracks, Branch plays with psych-rock (You're Good), '60s pop (Heart Break Now), dreamy synth jams (Shadow) and swirling R&B (the title track).
"On The City, a duet with Atlas genius, Keith Jeffery, a delicate blend of electro and Music City melodies line the singers' notes; Fault Line, which she wrote with former M83 member Morgan Kibby, is '70s AM gold."
Tickets to Michelle Branch's July 11 Hopeless Romantic Tour performance at the Uptown Theater are $25 and $35, with VIP packages available at $125 and may be purchased online at www.uptowntheater.com or www.ticketmaster.com, by phone at (800) 745-3000 or in person at the Uptown's box office, 3700 Broadway, in Kansas City, Mo.
Copyright 2017 The Gayly – July 3, 2017 @ 10:45 a.m.