Mills' newest work premieres in "Petite Mort: A Triple Bill"
This April, OKC Ballet Artistic Director Robert Mills will debut his latest creative work. The company will perform Mills' latest opus as part of a triple bill.
"I would encourage people to go, to see for themselves that ballet is an art informed by our world in the 21st century," said Mills. "People will find these triple bills more accessible than they think. 
"Most often these are the living artists, not choreographers from over 100 years ago telling fanciful stories. They are the artists of today. They are relevant now, and I think people will appreciate that."  
In the summer of 2017, Mills spent three weeks at the National Choreographers Initiative in Southern California. There, he began the creation process for this new ballet. He will build on what was staged in California, using the music of Philip Glass and the Jasper String Quartet.
"I feel there is a disconnect between many of our patrons and our triple bills," adds Mills. "As an artist, these are the performances I am most interested in. Our dancers also find the mixed bills exciting to dance."
Oklahoma City Ballet promises to enthrall audiences with this triple bill if they will only give it a chance.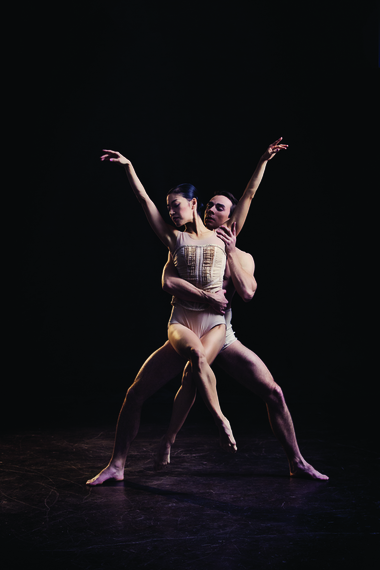 "Triple bills give the audience a variety of ballets in one evening, and some of the most prestigious choreographers are showcased in these performances," said Amy Haley, Marketing Director for the Ballet. "They typically have less attendance for us than other performances, and I can't understand why."  
This final performance of the 2017-2018 OKC Ballet season will headline with Jiří Kylián's Petite Mort, a ballet that not many companies have been granted the privilege of performing.
"It speaks to the quality of our company," exclaimed Mills. "Not many companies in the U.S. have been granted the rights to perform this work. To be able to perform one of the most influential choreographers in the last 30 years allows us to showcase the incredibly talented dancers that we have here at OKC Ballet.
"Jiří Kylián is a living legend. He has helped shape what we know today as contemporary ballet. His works are synonymous with ingenious movement invention and partnering while still utilizing the line, shape and form of classical ballet."
Petite Mort was originally created for the 1991 Salzburg Festival, to celebrate Wolfgang Amadeus Mozart on the anniversary of his death. Kylián uses two of Mozart's most popular piano concertos, Nos. 21 and 23, as the soundtrack for this work, considered to be one of Kylián's masterpieces.
The triple bill will also feature Helen Pickett's lively 2008 creation, Petal. Pickett, who is the resident choreographer of Atlanta Ballet, has created works for companies across the U.S. and abroad.
"Petal is the ballet that made me aware of Helen," Mills said. "Shortly after seeing Petal I invited Helen to Oklahoma City to create a new work. The result of which was Zephyrus that made its debut in 2010.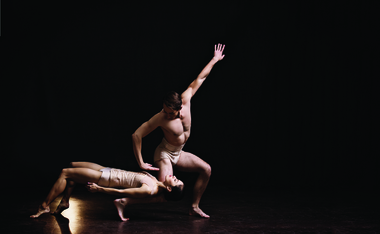 Petal uses colorful but minimal sets and costumes, which allows it to highlight the dancers and movements instead of elaborate backgrounds or wardrobe."
Pickett reveals on her website, "All human beings have these senses, and they connect us. Intimacy is such an important part of human life; without it, we wither. So how do we break that fourth wall and connect with the audience more than just visually? Let's celebrate this burst of color, this sound, this touch."
Performances will be April 13-15. For tickets to this incredible triple bill, call OKC Ballet at (405) 848-TOES (8637) or visit www.okcballet.org.  
The Gayly. March 13, 2018. 10:06 a.m. CST.