Miss Gay America 2018 pageant to be held in NOLA
"Elbow, elbow, wrist, wrist!" Congratulations to the newly crowned Miss Gay America (MGA) candidates! These beautiful entertainers are headed to New Orleans, Louisiana (NOLA) to compete for Miss Gay America 2018.
From The Gayly region, the following candidates will compete: Miss Gay Arkansas America 2017 Cassandra Rae and Miss Gay Arkansas America 2017 1st Alternate Roxie Starrlite. Miss Gay Missouri America 2017 Tabbi Katt and Miss Gay Missouri America 2017 1st Alternate Karma T. Cassidy. Miss Gay Oklahoma America 2017 Alysha Davenport Brooks and Miss Gay Oklahoma America 2017 1st Alternate Morgaine Nichole. Miss Gay Texas America 2017 Violet S'Arbleu and Miss Gay Texas America 2017 1st Alternate Grecia Montes D'Occa. There is no MGA pageant in Kansas.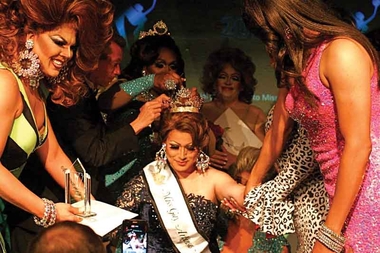 Candidates from the following states/pageants will also compete: Miss Gay Arizona America, Miss Gay Eastern Elegance America (Hagerstown, Maryland), Miss Gay Ohio America, Miss Pennsylvania America, Miss Gay New York America and Miss Gay Midwest America (Kansas City, Missouri).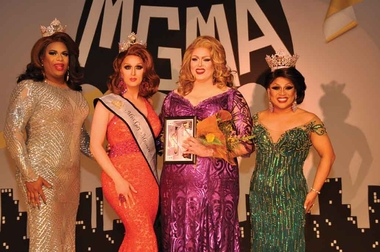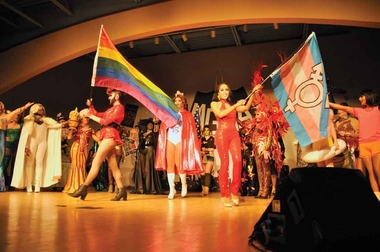 Other candidates are: Miss Gay Louisiana America, Miss Gay Gulf States America (NOLA), Miss Gay North Carolina America, Miss Gay Central States America (Denver, Colorado), Miss Gay Southwest America (Dallas, Texas) and Miss Gay South East America (Raleigh, North Carolina).
Congratulations to all these pageant holders and good luck at MGA 2018.
Additionally, congratulations go out to the newly crowned Mr. Gay America 2017, Kyle Ean.
The 2018 MGA will be themed, "Le Cirque MGA". At the end of all competition, guests will see current reigning MGA Suzy Wong crown the new MGA for 2018.
Nearly forty-six years ago, in Nashville, Tenn., Norman Jones (a/k/a Norma Kristie), was the first man to be crowned as Miss Gay America 1973.
Through the vision of Jerry Peek, the original owner of the Miss Gay America Pageant, Norman Jones, Miss Gay America Emeritus, not only desired to enhance the art of female illusion as a competitor but also to one day create his mark in history as promoter of the art form.
After relinquishing reign as Miss Gay America 1973, Norman Jones purchased (in 1975) the Miss Gay America pageant from original owner Jerry Peek, in hopes of one day growing the pageant system to be the most prestigious and most respected pageant for female impersonators in the world.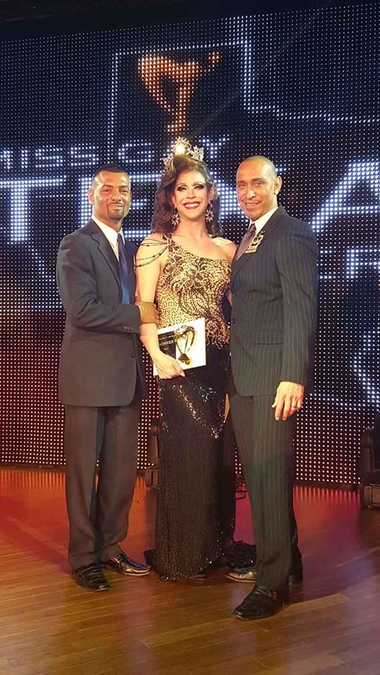 In January 2005, L & T Entertainment (co-owned by Larry Tyger and Terry Eason) purchased the national pageant system. In 2016, after 11 years of owning the pageant system, L & T sold Miss Gay America to Mad Angel Entertainment (co-owned by Michael Dutzer and Rob Mansman). Michael and Rob have vowed to move the Miss Gay America system into a new and fresh direction.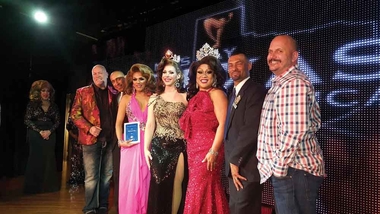 Competition for MGA begins October 4; the pageant is Saturday, October 7. Tickets and more information about MGA 2018 are available at www.missgayamerica.com.
Copyright The Gayly – September 25, 2017 @ 10:30 a.m. CDT.