MTV star David Eason fired after homophobic Twitter rant
MTV has fired Teen Mom 2 star David Eason after he allegedly compared gay and transgender people to fleas in a Twitter rant.
In a statement to PEOPLE, MTV said that the comments did not represent the network and that he had been fired from the show.
The network said: "David Eason's personal comments do not reflect the views of MTV."
Continued, "With six weeks left of production on Teen Mom 2, effective immediately, we are ending our relationship with him."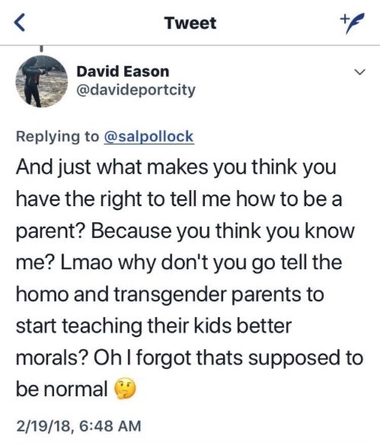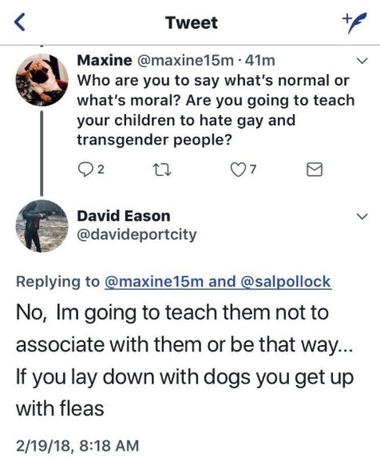 Teen Mom 2 includes Eason, his wife Jenelle Evans and their four children following Evans' television debut in an earlier season of MTV show 16 and Pregnant.
The rant was reportedly started over a discussion of gun control and laws regarding weapons in American schools. 
Eason's Twitter account has been deactivated.
The Gayly. February 21, 2018. 2:00 p.m. CST.