My brief moment of Queendom
by Makalyn Kowalik
Journalism Intern
If you ever wanted to know what it's like to be on stage with the winner of Season Eight of RuPaul's Drag Race's Bob the Drag Queen, you are about to find out.
Thursday, July 14 marked the day in history when the top five queens of drag came through Oklahoma and blessed us all with their amazing lip syncing and incredible outfits. I, Makalyn Kowalik, was lucky enough to attend this amazing show with my equally amazing mother, Robin Kowalik.
The show was hosted by Season Seven host of RuPaul's Drag Race, Katya. She immediately warmed up the crowd with her crazy humor and incredible way with words. She then introduced the top five queens from the show to perform: Thorgy Thor, Naomi Smalls, Kim Chi, Chi Chi Devayne and the queen of queens: Bob the Drag Queen.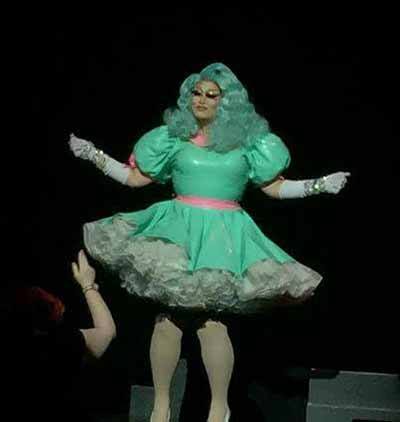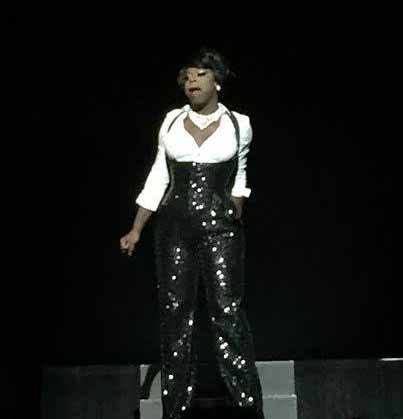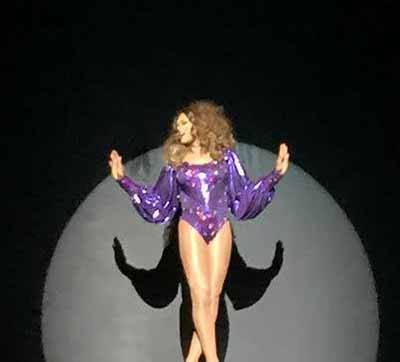 Right before intermission was to happen; Bob came down from the stage and asked for volunteers from the audience from specific age groups, one of them being under the age of 21. I, being 17 and probably one of the youngest people in the crowd, immediately shot my hand up. My mom flailed around pointing at me trying to get Bob's attention, and then finally I made eye contact with her and was brought up onto stage.
Five of us were up there: all different ages, all LGBT, all in awe of the amazing queen before us. We all waited for her to explain why we were up there, and finally, she explained we were there to compete. The contest was simple: whoever could "Purse First" across the stage the best was to win a free Bob the Drag Queen shirt.
For those of you who don't watch the show and are unaware of what it is to "Purse First" into a room, it's pretty straight forward. Any time you walk into a room you go purse first, fabulously. You let it lead you because it is your most important accessory.
I got to go third in the line of people. I was so nervous, but I had a plan. We only had about 10 seconds to be the most fabulous and bold we could be, and I was up there with some strong contenders. I knew I had to stand out. I wanted to make Bob proud to name me "Shavanda B. Black".
Ultimately I only got third place based on applause from the audience, but I was proud of being able to make Bob's jaw drop. To watch my quick performance, see the video above.
The Gayly - 7/18/2016 @ 1:00 p.m. CDT