XY Bar: A new Wichita hotspot!
by Emma Rose Kraus
Journalism Intern
If there's one thing many people ask co-owners Jerry Nguyen and Chad Porter when they step into Wichita's newest gay dance bar, it's where the two men got the name, XY.
"I'm kind of a nerd," laughs Nguyen. "XY is actually coming from the male chromosomes, I've thought about it for really quite a while because I was a pre-med student. I changed my major but I went to a lot of science classes and this was a cool name to use."
The bar opened its doors at its 235 N. Mosley location in Old Town last New Year's Eve.
XY provides a classy and sassy evening escape for LGBT+ patrons and the rest of the Wichita community alike, with great drinks, a dance floor and weekly events.
"Wichita has a great LGBTQ community," relays Porter. "We wanted a place where people could come and dance and we've got an atmosphere here that isn't strict. We've got a lot of millennials that come out here who are straight that meld in really good with our community, so we're very fortunate there."
With one of the biggest dance floors in the Wichita bar scene and 6,000 square feet of space, XY Bar offers a different level of club entertainment than other spots in the local bar scene.
"People just want to come here and dance," says Porter. "We've got a classy scene, great DJs and good lights. These things set us apart from the other bars here because they don't have a big dance floor or the same feel."
Every month the bar also hosts events like its Third Sunday Drag Show with local performers and talent from out-of-town, hosted by Brown Sugar.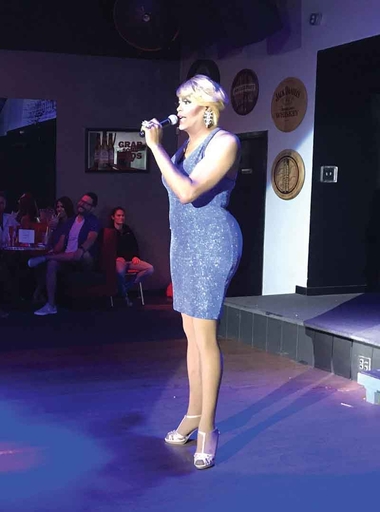 "She's the queen here in Wichita," explains Porter.
XY Bar also has an open mic called Ronda's Review every fourth Monday.
"You have singing, you have comedy, you have drag, you have burlesque," says Porter. "It's kind of a different thing for those local talents."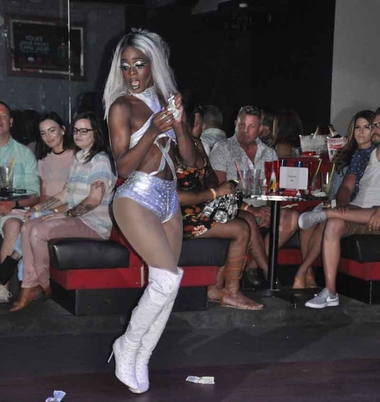 "Our idea with Ronda's Review is to support talent that's local," Nguyen explains. "We've got a lot of talented people here that we want to show. These guys have an amazing voice, they can play the piano or violin or they can do a great performance of drag; it's a great variety of entertainers right there."
Truly, XY Bar has become a hot spot in the Wichita bar scene, with its 80's, 90's and modern dance numbers and support of local talent. This isn't a place anyone who loves music and fun would want to skip out on. And since XY is open every day from 4 p.m. to 2:30 a.m. there's always a chance to experience this star of Wichita nightlife.
Copyright 2017 The Gayly – August 12, 2017 @ 10:30 a.m. CDT.