Moore asks for new election in Alabama
Disgraced former Alabama Supreme Court Chief Justice and failed Senate candidate Roy Moore has filed an election complaint alleging voter fraud in the Alabama special election December 12. Moore lost to Democrat Doug Jones by more than 20,000 votes. Moore's chances were dashed after allegations he sexually abused several women, including a 14 year old.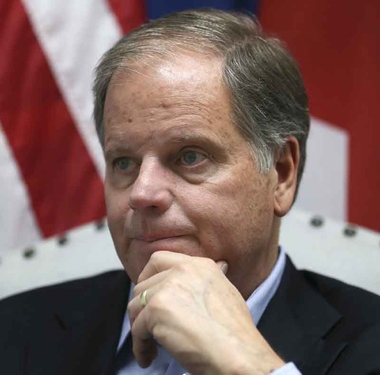 John Merrill, the Alabama secretary of state, is expected to certify the results of the election today, sending Jones to the US Senate as the first Democrat elected to the chamber in 25 years.
Related:
Doug Jones pulls out huge win in Alabama
Roy Moore says he lost because "abortion, sodomy and materialism" have taken over
Roy Moore may be on downhill slide
Moore's attorney wrote in the complaint filed late Wednesday that he believed there were irregularities during the election and said there should be a fraud investigation and eventually a new election, according to the Associated Press.
"This is not a Republican or Democrat issue as election integrity should matter to everyone," Moore said in a statement released Wednesday announcing the complaint.
In the complaint, Moore's attorneys noted the higher than expected turnout in the race, particularly in Jefferson County, and said that Moore's numbers were suspiciously low in about 20 Jefferson County precincts.
Merrill confirmed Thursday morning that Jones will be certified the winner of the election.
"Will this affect anything?" Merrill said on CNN's New Day, referring to Moore's challenge. "The short answer to that is no."
Merrill said he would meet Thursday afternoon with Alabama Gov. Kay Ivey and the state Attorney General Steve Marshall to certify Jones' win, and that Jones would indeed be sworn in when the Senate returns in January.
Copyright The Gayly – December 28, 2017 @ 8:20 a.m. CST.