Top LGBT+ rights stories of 2017
With the inauguration of President Trump, LGBT+ people in the United States hoped for the best but braced themselves for the worst.
During the eight years of the Obama administration the community experienced several rights victories. Standouts were the repeal of "Don't Ask, Don't Tell" in 2010, passage of the Affordable Care Act which included protections for LGBT people, the overturn of the "Defense of Marriage Act" by the Supreme Court in 2013 and the court's decision in 2015 that extended marriage equality across the country.
Right from the start, it didn't look good. On inauguration day, a new WhiteHouse.gov website was put in place that excluded any mention of LGBT+ people or issues. The Obama version had covered those issues in depth. (LGBTQ entries disappear from WhiteHouse.gov and some other government websites.)
In February, the administration reversed guidance from the departments of Justice and Education protecting transgender students protections and rights to use restrooms and locker rooms consistent with their gender identity.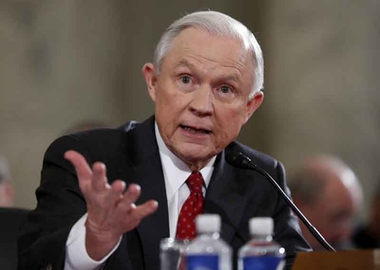 Attorney General Jeff Sessions issued a determination the Title VII of the Civil Rights Act does not protect transgender workers, despite multiple court cases and an Equal Employment Opportunity Commission ruling that it does. (Sessions: Civil rights law doesn't protect transgender workers.)
The Texas legislature, led by Lt. Gov. Daniel Patrick, introduced a bill that would have required transgender people to use bathrooms in public buildings based on the gender on their birth certificate. (New Texas bathroom bill may spark North Carolina-like uproar.) The bill failed in the regular session, was revived in a special session, and failed again, mainly due to opposition from House Speaker  Joe Strauss.
Despite saying he supports LGBT+ people during the campaign, President Trump failed to issue a proclamation for LGBT+ Pride Month. President Obama had issued one every June during his presidency. (Trump skips LGBT+ Pride month proclamation.)
In July, Trump tweeted that he had decided that transgender people would not be allowed to serve in the military, overturning a decision by Obama's Defense Department (DOD) removing the ban on transgender service members.
The president followed his tweets with an order to the DOD to ban enlistment by transgender people, prohibit use of DOD funds to provide transition medical care to those now serving and to study what to do with the transgender  people already serving in the military. (LGBT+ discrimination abounds in the Trump administration.)
Several court orders have put Trump's ban on hold, and transgender people are expected to be able to enlist in the military on January 1, although their future would be uncertain at this point.
The Supreme Court on December 5 heard arguments in the Masterpiece Cakeshop case. The plaintiff is a Colorado baker who refused to bake a wedding cake for a same-sex couple, based on his religious beliefs and the fact that he believes creating wedding cakes is protected by the First Amendment protection of free speech. (Supreme Court takes up wedding cake case)
On a positive note, a new study found that most Americans oppose restricting the rights of LGBT+ people. Majorities of those polled opposed anti-LGBT+ discrimination, supported allowing transgender military service and allowing same-sex couples to marry. (Report finds majority of Americans support LGBT+ rights)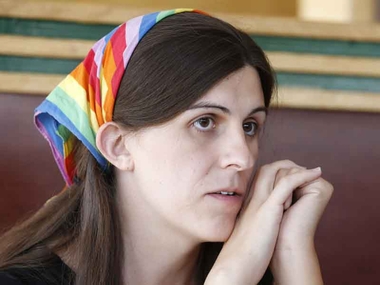 In November, elections across the country resulted in several LGBT candidates being elected to local and state offices. (Election a series of victories for LGBT+ candidates)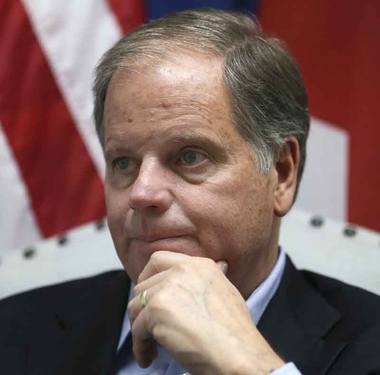 And in December, in the Alabama special election for US Senator, homophobic former Chief Justice Roy Moore was defeated by Democrat Doug Jones. It was the first time a Democrat had been elected to the Senate from Alabama in 25 years. (Doug Jones pulls out huge win in Alabama)
As the new year dawns, watch for The Gayly's continued coverage of LGBT+ issues through our monthly print edition and at www.gayly.com.
Copyright The Gayly – December 30, 2017 @ 5:00 p.m. CST.