Record number of athletes came out in 2017
It was a banner year for LGBT+ people coming out in sports, as Outsports recorded 183, a high in the five years since we've been compiling the list.
This list does not mean that the person came out for the first time in 2017, but that they made their sexual orientation or gender identity public in the media for the first time.
Tiffany Abreu, volleyball player
Etienne Aduya, football player
Izzy Allen, basketball player
Joe Altenau, New Jersey Devils front office
Jace Anderson, track and field athlete
Andre Apodaca, college football player
Ryan Atkin, soccer referee
Jake Bain, football player
Dylan Baker, high school football player
Melanie Balcomb, college basketball director of analytics
Liam Ball, wrestler
Shawn Barber, Olympic pole vaulter
Philip Batler, track and field athlete
Mack Beggs, wrestler
Katelyn Best, sportswriter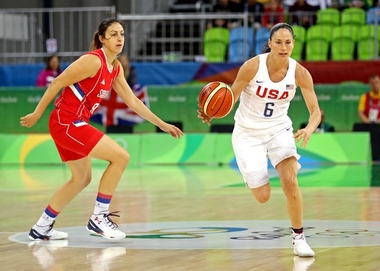 Sue Bird, basketball player
Nick Bogar, volleyball player
Anthony Bowens, pro wrestler
Zach Brookes, tennis player and coach
Mike Brosseau, basketball player
Craig Burns, track and field athlete
Edward Calloway, track and field athlete
Simon Carne, diver
Michael Castor, NFL front office
Colin Christiansen, softball coach
Nile Clark, tennis player
Lex Clay, softball player
Laura Clemesha, netball player
Mia-Rae Clifford, Australian Rules Football player
Warren Cohn, sports financial advisor
Xavier Colvin, college football player
Preston Cope, powerlifter
Nick Cottrell, Milwaukee Bucks front office
Taylon Crume, soccer player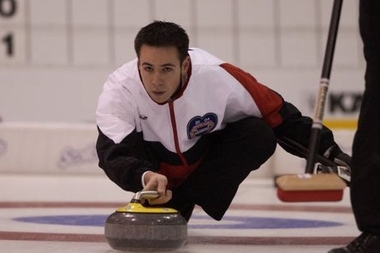 Penny Cula-Reid, Australian Rules Football player
Dave Doyle, sportswriter
Kylon Drones, track and field athlete
Jenny Duncalf, pro squash player
Emily Easom, basketball player
Lars Egge, track coach
Georgia Elwiss, cricket player
Jennifer Emery, track and field athlete
John Epping, curler
Pascal Erlachner, soccer referee
Aidan Faminoff, diver
Lindsey Farrell, college soccer and lacrosse player
Bryce Fehringer, swimmer
Mark Foster, Olympic swimmer
Deon Fox, track and field athlete
Scott Frantz, college football
Andre Fraticelli, baseball player
Dylan Geick, wrestler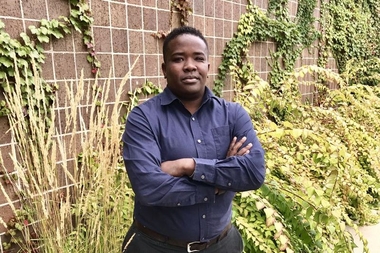 Lexie Gerson, basketball coach
Theresa Goh, swimmer
Josh Goyne, rodeo bull rider
Matthew Greenfield, gymnast
Rachael Grinham, pro squash player
Isaac Grivett, runner
Noel Guevara, Arizona Diamondbacks front office executive
Dominick Gutierrez, tennis player
Madison Hall, shooter
James Harbaugh Jr., son of Michigan football coach
Chris Hashemzadeh, high school football coach
Joe Hladik, swimmer
Austin Hodges, high school football player
Laurel Hubbard, weightlifter
Sam Hunt, softball player
Lauryn Hutchinson, soccer player 
Layne Ingram, basketball coach
Colin Jackson, Olympic track and field hurdler
Jacob Jean, cheerleader
Tyler Joachim, runner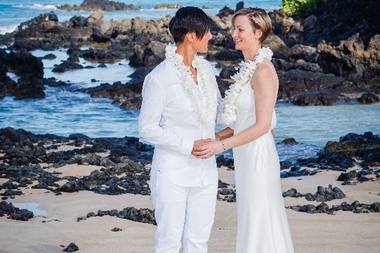 Liz Johnson, professional bowler
Mark Johnson, baseball coach
My-King Johnson, football player
Keith Johnston, college band director
Dustin Kidby, curler
Stephen Kilroy, runner
John Kim, swimmer
Harrison Knowlton, cross-country runner
Carley Knox, pro basketball executive
Uri Kokia, pro baseketball player
Erica Kromm, National Women's Hockey League player
Kyle Kurdziolek, football player
Dawson LaRance, track and field athlete
Johanna Larsson, tennis player
Siu-Fung Law, bodybuilder
Alexis Lewandowski, cross country and track runner
Kaig Lightner, soccer coach
Esther Lin, photographer, combat sports
Ben Lindaman, track and field athlete
Abi Liu, swimmer
KR Liu, basketball player
Jesse Loera, wrestler
Connor Lohman, swimmer
Kennedy Lohman, swimmer
Justice Lord, volleyball player
Tyson Lusk, college sports administrator
Pat Manuel, boxer
Luke Marshall, swimmer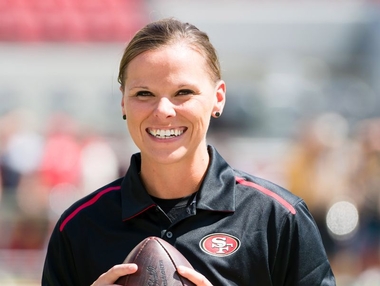 Stephany Mayor, soccer player
Darrion McAlister, college football player
Adam McCabe, soccer player
Shawn McLaughlin, volleyball coach
Lowell McNicholas, rowing coach
Michael Mitchell, track and field athlete
Tucker Meijer, cross-country runner
Paul Messana, track and field athlete
Tara Moore, tennis player
Tiffany Moore, softball player
Liam Moya, skier
Noah Munger, volleyball player
Katalina Murrie, kayaker
Anthony Musciano, diver
Christine Nairn, soccer player
Nick Nasser, rugby player
Cal Neikirk, track and field athlete
Matthew Nelson, soccer referee
Brad Neumann, track and field athlete
Jimmy Nuckolls, volleyball player
Ryan O'Callaghan, NFL player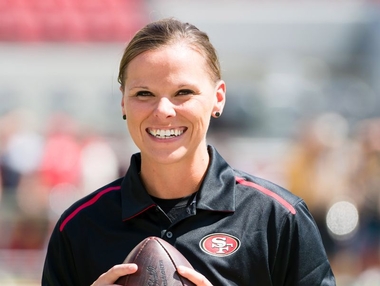 Felipe Oliveira, volleyball player
Sarka Pancochova, snowboarder
Mike Parrow, pro wrestler
Michael Pavano, personal trainer
Christinna Pedersen, badminton player
Conny Perrin, tennis player
Wyatt Pertuset, college football player
David Pfeifer, diver
Susie Poore, track and field athlete
Clarence Pryor, swimmer
Justin Rabon, track and field athlete
Joss Rae, tennis player
Nicholas Ramirez, cheerleader
Axel Reed, swimmer
Isaac Reed III, track and field athlete
Cheryl Reeve, basketball coach
Hayden Reidy, triathlete
Jared Reynolds, runner
Elias Rieland, soccer player
Related: 
Brazilian transgender volleyball player hopes for Olympics
NFL player wears special cleats raising awareness of bullying
Golden State Warriors to host LGBT+ Pride Night
MLB includes gender neutral pronoun in joking excuse note
Trevor Ritchie, curler
Dominic Taverna, football referee
Jim Robinson, son of NFL assistant coach
Brandon Rosolowski, football player, wrestler, diver
Kamilla Rytte, badminton player
Ryan Santana, baseball player
Hugo Scheckter, English soccer executive
Grahm Schneider, track and field athlete
Jake Schultz, swimmer 
Megan Schutt, cricket player
Alena Sharp, golfer
Bianca Sierra, soccer player
Hunter Sigmund, swimmer 
DJ Slifer, basketball coach
Taylor Smith, pro soccer player
Katie Sowers, NFL assistant coach
Britney Stinson, football and baseball player
Landon Streit, football player
Luke Sullivan, track and field athlete
Matt Taylor, cross country and track runner
Carly Telford, soccer player
David Thibodeau, swimmer and swimming coach
Kelsey Tyler, cross country and track runner
Michael Tyler, volleyball player
Brian Vahaly, pro tennis player
Nick Vallejo, surfer
Josh Velasquez, swimmer
Elyse Villani, cricketer
Angela Viveros, basketball coach 
Electra Viveros, basketball coach
Nick Vucovich, track and field athlete
Nattaphon Wangyot, track and field athlete
Danny Watts, auto racer
Jenna Weiner, ultimate Frisbee player
Chance Wheeler, volleyball player
Garrett White, cross-country runner
Robbie White, soccer player
Lucas White Moon, track and field athlete
Jarrin Williams, track and cross country coach
Andraya Yearwood, sprinter
Philippa York, cyclist
Luke Zoesch, hunter
List was compiled from OutSports. 
Copyright 2018 The Gayly – January 7, 2018 @ 10:00 a.m. CST.