Gus Kenworthy showers in TV ad
We learned last week that openly gay U.S. freestyle skier Gus Kenworthy would be a brand representative for Procter & Gamble Company. (See Gay Olympic skier chosen to represent national brand.)
Now P&G has revealed an ad for Head and Shoulders shampoo, which will air during coverage of the Olympics.
Kenworthy, who came out in 2015, is expected to compete in this year's Olympic Winter Games in South Korea.
Learn more about Gus Kenworthy at Gay Winter Olympic hopeful would skip a visit to the White House and Freestyle skier comes out, says Sochi wasn't right time.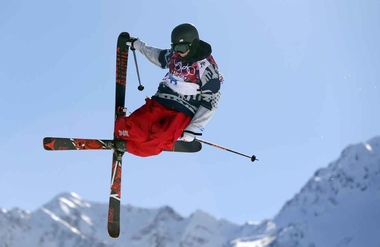 "The P&G commercial doesn't mention that he's gay, but the athlete makes repeated references to pride during the ad. He's depicted skiing and showering with the anti-dandruff shampoo during various scenes," according to the Cincinnati Business Courier.
You can view a 21 second version of the commercial at the top of this story.
Copyright The Gayly – January 21, 2018 @ 2:45 p.m. CST.