Eureka Springs: Diverse every day
by Robin Dorner
Editor in Chief
"The best part about the Spring Diversity Festival in Eureka Springs is it happens in the spring." Eureka's Spring Diversity Festival will be April 6-8.
In fact, Jay Wilks of Out in Eureka said he loves living in Eureka year-round. "I love the locals, the beauty, the events, the love. The diversity of everyone who comes to Eureka Springs only adds to the charm."
The recent change in branding from Diversity Weekend to Diversity Festival has been an easy transition for the Out in Eureka team.
"We have been easing into the change, but overall the change to Diversity Festival from Diversity Weekend is drawing more attention from those that have never been to a diversity event in Eureka. The locals are getting into it as well."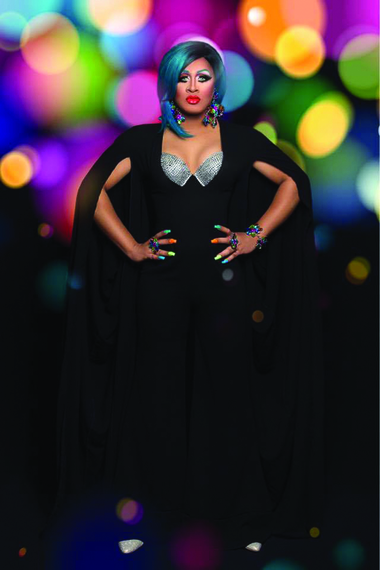 Wilks said the with name change brought the addition of new events. "We wanted it to sound more like a festival and not just a 'weekend.'"
The Out in Eureka team promises to knock your socks off this spring.
"We will have some great events in town; there's something for everyone. Comedian Doug "Mama" Shadell will perform in the park and another venue, and we'll have other special entertainers. Not only for Diversity in the Park but at many venues."
Shadell started doing comedy late in life, and he is "outrageous at times." His bio touts his southern twang and not-so-politically correct humor. He dishes out an unsuspecting mix of sweet charm infused with a familiar, funny aftertaste. Shadell has been dishing it out for 15 years.
Besides Diversity, there is so much to enjoy in Eureka Springs.
"The Eureka Springs Parks and Trails Department have added in walking and hiking trails throughout Eureka. The outdoor restaurant will open their patios now that spring has arrived.

"Spring diversity is the kick off to Eureka's tourist season. On Festival Saturday, drumming in the park, a high-energy event, will return. Guests can bring a drum, sticks or pots and pans and play along or just dance."
The P.D.A. (public display of affection) will be held at 12:15 p.m. on Saturday, April 7 followed by the first 'Eureka's Big Wedding' in Basin Spring Park at 12:30 p.m., following the P.D.A. "We will also be bringing back popular entertainers for this event."
There will be several events at the local bars and drag shows all weekend. Much fun to be had by all.
For more information about the event, special hotel rates and more, visit www.outineureka.com.
The Gayly. March 6, 2018. 9:47 a.m. CST.