I was always one of those guys who never got very excited about doing an Alaskan cruise. But, without exception, every person I spoke with who had done it raved about the adventure with an almost religious fervor. Now I know what they were talking about and I've become one of them.
My husband, Aubrey Nash, and I started our adventure in Vancouver, Canada. It has a walkable downtown with many great restaurants and shops, but the highlight of our stop there was a day trip to Vancouver Island and the city of Victoria.
On the island is world-famous Butchart Gardens - a World Heritage Site - that has an incredibly gorgeous collection of colorful gardens. There are flowers and plantings of all sorts and in every color of the spectrum. It is heaven for hobbyist gardeners and a must-do. If you find yourself anywhere between Seattle and Vancouver, take a ferry and see Butchart Gardens. I guarantee you'll never forget the beauty.
In Victoria, you will see the Victorian-era Empress Hotel facing the harbor. Another must-do is having High Tea at The Empress. It's expensive ($75 each), but a memorable experience as you sit in the old-world elegance of the hotel lobby, with a pianist entertaining as you are served tea, scones, six different mini-sandwiches and a half-dozen assorted petit fours. It's a fancy and fun experience.
From Vancouver, we boarded our ship to Alaska. We chose a one-way cruise, along the inner passage, up the coast. We were a little concerned about going early in the season; we were the first ship to take the trip up this year. Some had said it's better in June or July (mid-season) or in August (late season), but we had absolutely perfect weather and were told by locals at each stop that May was an ideal time to come. We couldn't agree more.
It's not a warm-weather cruise; there will be no lying by the pool. Dressing in layers is advised; jeans, shirt, sweater and light jacket. Some days you'll start wearing all of it and you'll pull off a layer or two as activity level increases or weather warms. The trade off to the occasionally chilly weather is amazing scenery. It truly is some of the most majestic nature I've ever been privileged to experience.
Our first stop was Ketchikan, where we drove into the interior to a lake for an all-you-can-eat crab feast with non-stop wine and beer. The setting was bucolic and the food delicious. Then it was onto a sea plane for a flight back to the ship. The view from above was breathtaking.
From there it was back on the ship for the overnight journey to Juneau, the capital of Alaska. It is home to a population of over 2,500 bald eagles. They are ubiquitous there and a majestic sight.
In Juneau, we had an excursion staggering in its awe-inducing splendor. We boarded a helicopter with one other couple and landed on two different glaciers. I can scarcely describe what we experienced as we saw these ancient rivers of ice. They appear blue due to centuries of pressure from snow above, reducing the oxygen content of the ice underneath.
On the Mendenhall glacier, I did a "glacier push-up." Blue water was melting off the glacier and running toward the distant sea. I drank from that rivulet near its source on the glacier. It was the cleanest air, the most spectacular scenery and the purest water I had ever tasted.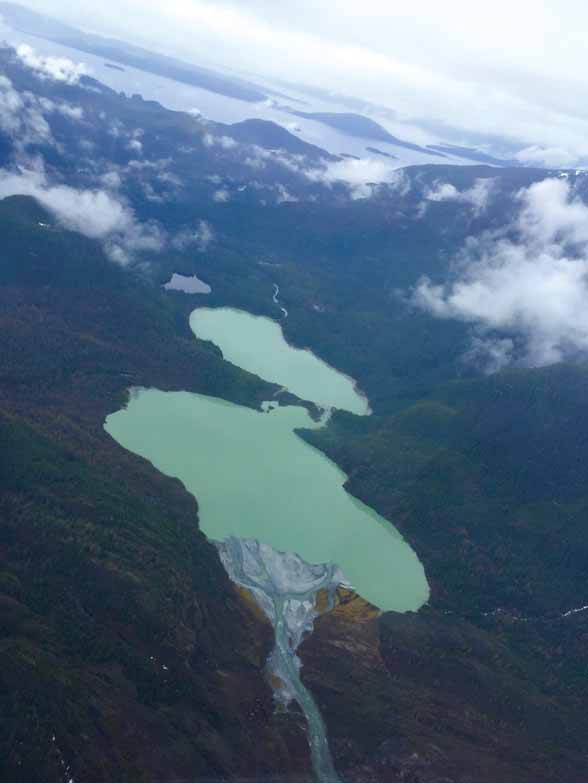 Next was the sleepy little town of Skagway, where we boarded a train to take us up the White Pass, just into Canada, high in the mountains. We upgraded to a private car with only 14 seats, food and bar service and a private guide. Again, the view was...well, I'm running out of superlatives. It truly was the most beautiful mountain scenery I had ever seen.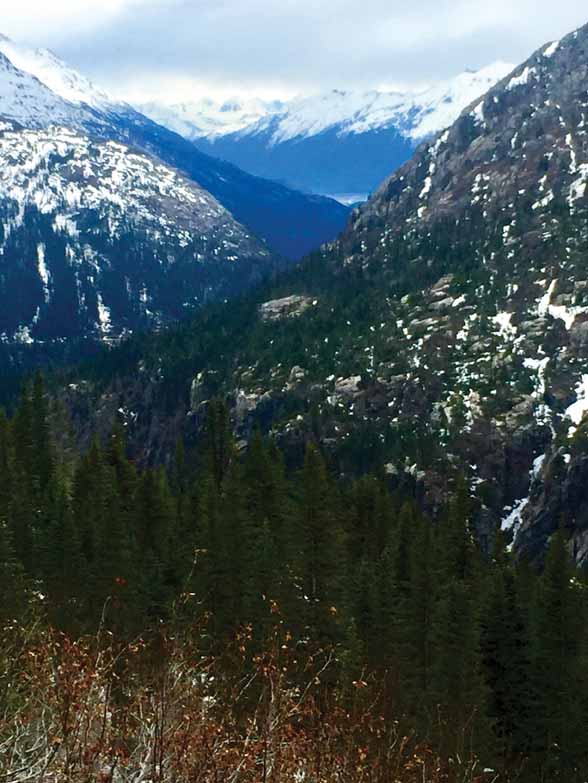 After a couple of sea days, it was off the ship in Whittier, the seaport for Anchorage. Before boarding a bus for the hour-long drive to Anchorage, we boarded a boat one last time for a 26 Glacier tour that was, again, unforgettably spectacular! We saw many glaciers, some 150 feet high, but one towering 300 feet above us. We watched as ancient glacier ice calved into the water around us. Then we watched as the crew fished out that same glacier ice and made us margaritas from it. Wow!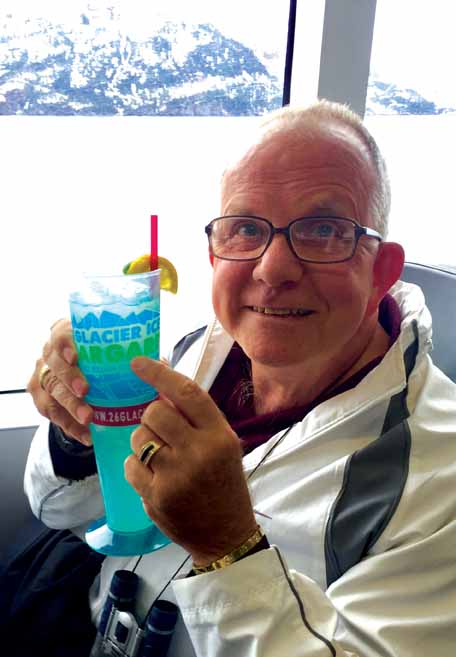 Like all experiences, this vacation drew to its close but left us with memories that will endure for many years past the adventure. I've been fortunate enough to have seen much of the planet and seen many great wonders, but Alaska is up there with the best. Go see it...I promise it will be one of your favorite vacations too.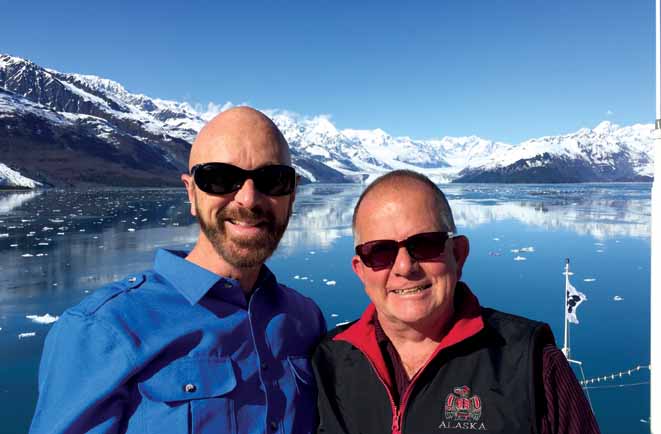 by Ray Freer
Entertainment Columnist
Copyright The Gayly - 7/27/2017 11:55 a.m. CST