Oklahoma Governor, Attorney General urge board to rescind last-minute medical pot rules
As the controversy over the emergency rules regulating Oklahoma State Question 788 raged, Tom Bates, the Interim Commissioner of Health wrote Attorney General Mike Hunter on July 16 requesting legal advice. SQ 788 is the medical marijuana legalization law passed on June 26 by a 57 percent majority of votes.
The Oklahoma State Board of Health at their last meeting amended rules that had been developed by Oklahoma Department of Health staff to include two rules, one which banned the sale of smokable marijuana, and another which required all marijuana dispensaries to have a licensed pharmacist on duty at least 40 hours a week.
Opponents of the rules said that they would make running a pot dispensary financially impossible.
Related: Medical cannabis supporters: Will of voters overturned
Also related: Norman, OK school board approves random drug testing of students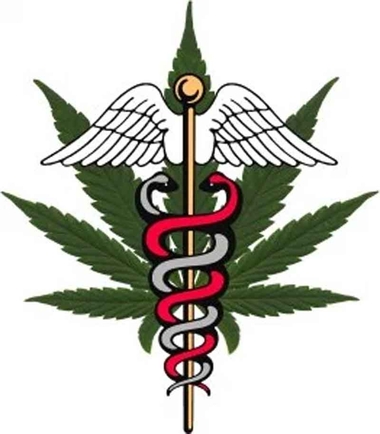 On Wednesday, two days later AG Hunter responded, saying, "I have … come to the conclusion that the Board acted outside of its statutory authority in promulgating several rules pursuant to SQ 788."
Hunter took aim at the prohibition on smokable marijuana, saying, "The Board improperly limits and prohibits the sale of edible, smokable, vapable, and other forms of marijuana…. The text of SQ 788 authorizes the cultivation, processing, sale, and use of 'marijuana' in general terms, with few limitations on its form."
He also said, "Second, the Board overstepped its authority by imposing licensing requirements that conflict with SQ 788. He said the law passed required the Board to approve all applications for a dispensary, grower, or processor license that satisfy seven, and only seven criteria…."
Those criteria are:
Be age 25 or older
Be a resident of Oklahoma
Show that members, managers, and board members are resident of Oklahoma
Have no more than 25 percent non-Oklahoma ownership (for entities)
Be registered to conduct business in Oklahoma
Disclose all ownership, and
Not have a felony within the last 2 year, not have a violent felony in the last 5 years, and not be currently incarcerated.
The AG, addressing additional requirements by the board including the requirement to have a licensed pharmacist, then said, "The Board has not been given any express or implied statutory authority to impose additional requirements on licensees. Thus, the Board rules improperly require every licensed dispensary to have 'a current licensed pharmacist' present 'on-site at least 40 hours per week.'"
Hunter also addressed other rules passed by the board, including restricting dispensaries to limited locations; requiring medical marijuana be grown, processed, and dispensed in enclosed structure; and limiting the amount of tetrahydrocannabinol (THC) in flower, leaf or concentrate for sale or distribution.
He then recommends that the Board reconvene to reconsider the rules promulgated on July 10, 2018, in a manner consistent with the advice in his letter.
Governor Mary Fallin, who had signed the amended rules passed by the Board, later on Wednesday added her recommendation that the Board should rescind its adoption of the two last-minute amendments addressed by AG Hunter, according to the Tulsa World.
Board President Tim Starkey "announced that he has already notified [Interim Director] Bates and his staff to 'make sure the appropriate modifications are made' as outlined by the attorney general prior to'" a special meeting, added the World article.
The Health Board's amendments drew additional controversy when it was revealed by Oklahoma City TV station KFOR that, "The head of the state pharmacy board allegedly offered a job and pay raise to the health department attorney involved in drafting medical marijuana rules, in exchange for requiring pharmacists to be in medical marijuana dispensaries."
Pharmacy Board Director Chelsea Church allegedly made that offer to now-former Health Department General Counsel Julie Ezell. Ezell is already in legal trouble for "allegedly emailing fake threats to herself from supposed medical marijuana proponents," according to KFOR. Ezell, who resigned her post, now faces several felony counts for those actions, and is free on $5,000 bail.
Copyright The Gayly – July 20, 2018 @ 1:25 p.m. CDT.