Paseo Arts District grief-stricken after losing longtime employee
Around 10:23 p.m. Tuesday, a home in the 700 block of N.W. 27th caught fire.
Firefighters quickly searched the home and located Nathan Porter lying on the kitchen floor.
Emergency crews initiated CPR, but unfortunately, he did not survive.
Friends and family have posted messages of grief on Facebook. 
Local Tramps Patio bartender, Evan Bottoms said "Nathan Porter was a great friend and the first guy to try and teach me bartending."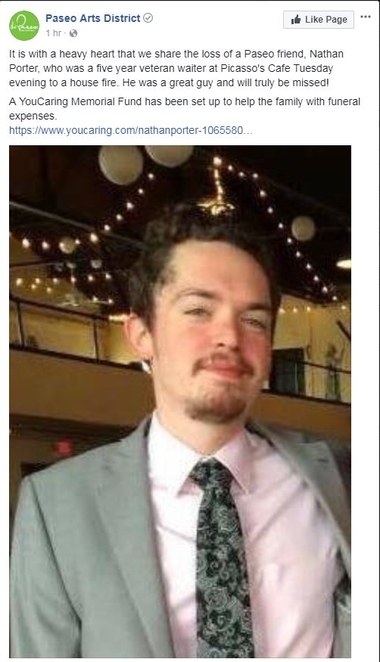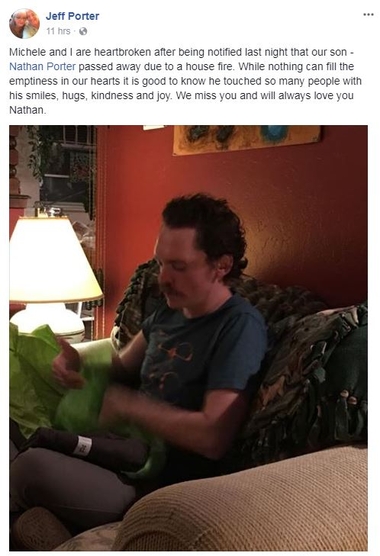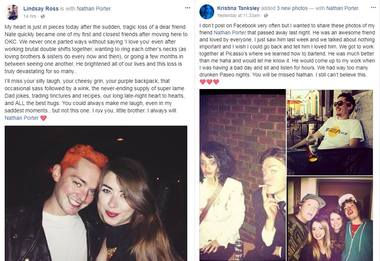 Firefighters say the fire appeared to originate in the kitchen.
At this point, officials say there is no indication of working smoke alarms in the home.
The cause of the fire is still under investigation.
A YouCaring Memorial Fund has been set up to help the family with funeral expenses.
The Gayly 1/11/2018 @ 12:00 p.m. CST