by Sara Ritsch
Staff Writer
Every city's Pride is a from-the-heart celebration of the LGBTQIA and allied communities. Each year, select cities gather their fabulous citizens for the party of the year – the most colorful one too, at that. And what better way to celebrate than with a communal pride that has moved generations?
The Pride events that The Gayly reports on in the South-Central region will be particularly commemorative in 2016, especially as we face this time of uncertainty with the coming election. So, whether you decide to celebrate in your hometown, or take a road trip to the festival that works best for you, you should be able to see what you're in for – and what will make your year.
Here we have compiled a list of the 2016 Pride events. We I hope you find the city where you and your friends or family will make the most memories. Watch for updated coverage and dates of the celebrations as more information becomes available.
ARKANSAS
Eureka Springs, Arkansas: According to www.GayEurekaSprings.com, "One Gay Pride weekend won't do. So, Spring, Summer and Fall [they] also celebrate a trifecta of Diversity Weekends." Few know that Eureka Springs, a small town of 2,100, has one of the highest gay populations per-capita in the nation.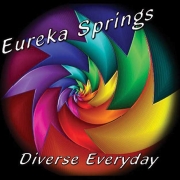 So, these weekends "attract thousands of gay and lesbian gaycationers." These weekends host live music, live DJ parties, glamorous drag shows, pool parties, concerts, costume contests and special events. They have also been known to include Fabulous Big Gay Yard Sales, same-sex weddings, honeymoons and huge parties at the gay nightlife favorites in their quaint little town.
2016's Diversity Weekends take place April 1-3; August 5-7; and November 4-6. And did I mention each weekend hosts its own MVR Men's Pool Party at Magnetic Valley Retreat? Learn more at www.GayEurekaSprings.com.
Fort Smith, Arkansas: This year's Pride is hosted by River Valley Equality Center and will be held on June 7-12. The events will include a kick off dinner and pride pageant, several family friendly activities and much more.
Although this is all the information we have at this time, plans are in the works. Be sure to check out www.pride.rvecark.org for all your River Valley needs.
Little Rock, Arkansas: Central Arkansas Pride's core mission is to raise awareness of issues affecting the LGBT community, to celebrate diversity, to produce a thriving gay community and to recognize the positive contributions of the LGBT community in Arkansas.
According to the Little Rock Pride Fest website, the communal aspect of the events is essential in order to combat the attacks on LGBT people in Arkansas, the viewpoint that "Pride events are an 'attack on Christians' and that "being who you are is considered 'relentlessly gay'." We'll show them relentlessly gay, all right.
Last year, their Pride events took place in October – this includes a free festival with bands playing, a long parade and hotel discounts to people from out of town. More information is at www.centralarkansaspride.com, but no dates have been set for 2016 at this time.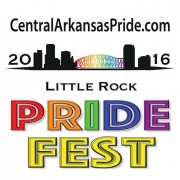 Northwest Arkansas: Fayetteville, Arkansas Pride is usually in June and has been known in the past to host Happy Hour events, baseball, bar hopping, an HIV Testing Day, an Out & About Brunch, and an annual Pride Parade plus Festival, which have added a splash of color to downtown Fayetteville for the last decade. With about 800 participants a year, you won't want to miss it. For details and a list of events, go to www.nwaequality.org/nwapride.
Unfortunately, this is the only information available at the time of press.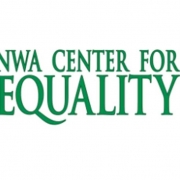 KANSAS
Hutchinson, Kansas: 2016 will see Hutchinson's first Gay Pride. It was postponed last year, but a date hasn't been set. Check out their Facebook page, Hutchinson PRIDE, for any updates!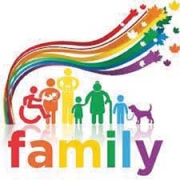 Topeka, Kansas: Topeka Pride Fest 2016 will be September 12 to 17. The celebration is organized by Topeka Pride. In the past, Topeka's Pride celebrations have pulled in over 5,000 attendants. This year it will feature Pride awards, a street fair, a drag show and an after party.
2016's Pride Parade and street fair will be on September 17. Topeka Pride 2016 offers fun for everyone – they just ask that you be you. Look up Topeka Pride on Facebook for more information.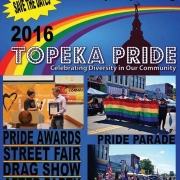 Wichita, Kansas: Wichita PrideFest will be held in September this year. In the past, it has been a 10-day stretch of events. This has included a bowling night, Pride picnic, skate party, Wigstock, Party Bus bar crawl and a giant Block Party at the main festival grounds. The Pride Parade itself and the Pride Festival usually make up the biggest day of the jubilee.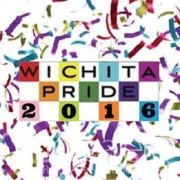 There are rumors of this year's PrideFest lasting two days, with live music, a drag show, a Mr. and Mrs. Pride pageant, a chili cook-off and belly dancers. For more information, visit www.wichitapride.org.
Kansas City, Kansas and Missouri: The Kansas City Diversity Coalition's (KCDC) slogan for KCPrideFest 2016 is "Reflections of Equality." Submitted by Stef Watson, her description of the theme is, "Like a rainbow reflects light in water droplets, the LGBTQIA community reflects human equality." KCPrideFest will take place at Berkley Riverfront Park on June 3, 4 and 5. Both DJ Tony Moran and country singer Ty Herndon will perform.
The KCDC has been extremely busy planning this year's exciting festival with more details and announcements coming soon not only about the festival, but upcoming fundraisers. The best way to stay connected is by going to their website at www.gaypridekc.org, becoming a friend on Facebook with Kansas City Pride or RSVP'ing to their Facebook event titled Kansas City PrideFest 2016.
MISSOURI
Joplin, Missouri: Joplin Pride serves as a "gathering place for the local drag community and its allies," hosting PrideFest to celebrate diversity in the LGBT community. They feature such events as drag, educational speeches and retail from local vendors in a family-friendly environment. Watch for dates and more information at www.joplinpride.com.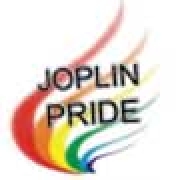 Springfield, Missouri: The Greater Ozarks PrideFest 2016 will be on June 18 in downtown Springfield at Park Central Square and will have a week of events leading up to Pride itself. It is proudly the largest LGBT event in Southwest Missouri, attracting over 2,500 people annually and having existed for almost 20 years. Their Pride celebrations last year featured recording artist Dev as a special guest, Drag Queen Bingo, support meetings at the GLO Center, the Greater Ozarks PrideFest Pageant and a comedy night.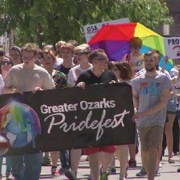 According to their organizers, "Pride is important in all communities, but especially for a community such as Springfield. When our own community sometimes seems less than half accepting of our diverse LGBT community, Pride is an important time of the year for people to be themselves and remember how much love and support they have."
To stay updated on their features and events, you can RSVP on Facebook to their event page, Greater Ozarks PrideFest.
OKLAHOMA
Enid, Oklahoma: Enid Pride is hosted by the Enid LGBT Coalition and the event itself is geared to be welcoming for all in attendance. Every September, the festival at Government Springs Park attracts about 1,000 visitors and follows a C, C, C plan: Contributing to, Communicating with, and Connecting with all members of the Enid LGBT community. This year, though, Enid Pride is letting Facebook pick the theme using a Survey Monkey on their Facebook page, so be sure to check out the options!
Enid Pride calls itself different from the others, according to EnidLGBT chairperson Cindy Stevison. They choose to reach out to the festival underdogs, such as teens and children who want to participate. There is no parade nor alcohol (save for the after party) – it's pretty G-rated, so no g-strings.
But, they annually feature live speakers and up to four bands (from Cajun blues to punk rock!) and the after party at the Marriott attracts up to 100 participants for those who want to drink.
For more information and to vote on the theme, you can visit the Enid Pride group on Facebook, email enidpride@yahoo.com or visit www.enidlgbtcoalition.org.
Oklahoma City, Oklahoma: The 2016 Oklahoma Gay Pride Festival and Parade will be in Oklahoma City, June 24 through 26. Its events will be centered on the city's LGBT "strip" at NW 39th and Pennsylvania Ave. These feature a Block Party including beer sales, food trucks and more, plus an Open-Air Concert on Friday night, which last year featured the Village People and En Vogue as their headliners.
The Oklahoma Gay Pride Parade will take place on Sunday, June 26. This dazzling and inclusive festivity has drawn more than 32,000 attendees in the past, and we look forward to no less this year. To learn more visit www.okcpride.org.
Tahlequah, Oklahoma: Tahlequah's Gay Pride 2016 celebration is hosted by TahlEquality, a chapter organization with Oklahomans for Equality out of Tulsa. They host a Gay Pride Picnic in the Park every year on Gay Pride Day. This year it is at noon on Saturday, June 11 in Norris Park on North End Tahlequah.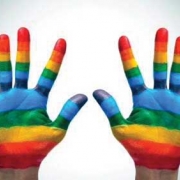 They'll have bouncy castles, a petting zoo, a dog show and a salsa competition; as well as games, live music, a DJ and a family friendly drag show. PFLAG of Tahlequah is hosting a movie in the Dream Theater next door to the park, too.
In addition to these awesome features, Tahlequah will have drum circles, food trucks and at 4 p.m. a balloon release of about 500+ rainbow balloons. Their Key Note Speaker will be the Executive Director of Oklahomans for Equality, Toby Jenkins.
Come nighttime, the adult drag show and real entertainment begins…but you'll have to see it to find out! For more information, visit TahlEquality Pride on Facebook.
Tulsa, Oklahoma: Hosted by Oklahomans for Equality (OkEq), the Tulsa Pride 2016 Festival and Parade will take place on Saturday, June 4. The Parade starts at 6 p.m. at the Dennis R. Neill Equality Center. Tulsa Pride Picnic in the Park will be held on Sunday June 5 in beautiful Centennial Park at Noon. Their Pride is the longest running in Oklahoma, making 2016 its 33rd anniversary. More information can be found at www.okeq.com/Tulsa-pride.html or at the Facebook page Tulsa Pride.
TEXAS
Amarillo, Texas: Panhandle Pride, Inc., will be hosting Amarillo's Pride festivities in 2016 during the fourth weekend in June. They are the only organization working to promote a thriving LGBTQ community in the area, by "enhancing individual self-worth and cultural pride, with the vision that all persons are equally accepted and respected," according to their website.
For years, their Pride Fests have had over 1,500 attendees and events for all ages. This year, they expect to have an expanded film festival and to hold their signature event, the Panhandle Pride Picnic, on Sunday, June 26. Additional details will be posted on the Panhandle Pride page on Facebook in the coming weeks and on their website, www.panhandlepride.org.
The Gayly- 4/12/2016 @ 10:22 AM CDT