Quaint Fayetteville home offers sanctuary to all
by Kara Kliewer 
Staff Writer  
In the green, hilly town of Fayetteville, Arkansas, quite a unique gathering spot can be found. This spot is called Elder Tree. 
Established four years ago by feminist, non-profit Spinsterhaven, "the purpose of the house was to enable Spinsterhaven and other country women to have a place in the city if they needed to be in town for medical reasons or wanted to have events for their groups, etcetera," said Anna Linville, Elder Tree manager.  
The house has three bedrooms, two bathrooms and plenty of space for artists, gardeners and creatives in general.  
While Elder Tree focuses on women and lesbian communities, it has grown to be so much more. Over the years, it has come to be an inclusive retreat for people of varying genders/orientations.  
"We have had concerts, health fairs, Goddess Festival workshops, relationship workshops and many other types of events that are always open to the whole community," added Linville. "As long as the guests are respectful to the property and come from a place of peace."  
Outside of offering event accommodations, Elder Tree also works hard to maintain what it means to cultivate and care for community.  
"Younger LGBT communities have moved away from the 'gay only community', and that is good in some ways," noted Linville. "However, we think the history of the gay movement is extremely important to the ongoing struggle we face daily. The younger generation needs to have contact with the pioneers that paved the way for them." 
"We have gone to an intergenerational agenda and many younger people are finding their way to Elder Tree for fun, education and much needed support and mentoring." 
To bring the community together, Elder Tree offers a few regular events. Every fourth Friday, they have a community dance open to all ages, genders and types of music. Additionally, they regularly host pot luck suppers, game nights and bingo nights. To attend, Elder Tree simply asks to consider contributing a donation to help with upkeep.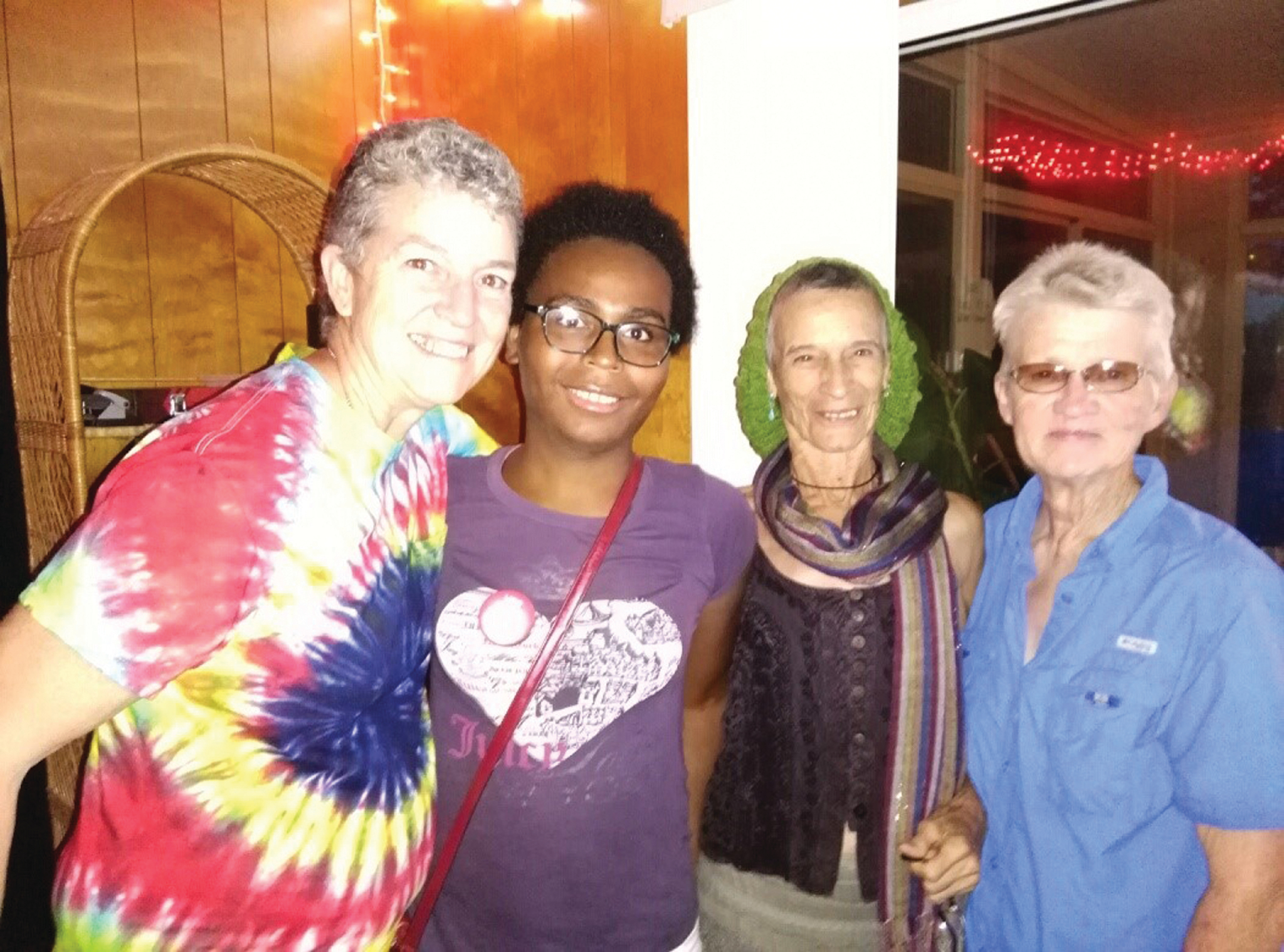 For travelers in the area, the house also has two bedrooms for overnight service. Those wishing to enjoy the house with friends and other community members will find a kitchen open for use, access to Gulley park, a backyard with a fire pit and picnic tables and a lending library. Also, the house is also a national resource center and offers verbal resource information.  
All there is left to ask about the home is how it got its name.  
"An Elder is a Moon Tree that can make something beautiful out of anything," said Linville. "It is viewed favorably as a benevolent and protective tree. A life becomes charmed because the Elder Tree, also known as 'Elder Queen' and 'Good Mother', protects trees, animals and all of us from harm."  
The home is aptly named after this tree as it is seeking to offer just what the tree offers. A place for all people to come together and find refuge in each other's company in a world that isn't always welcoming. It's located at 2610 N Old Wire Rd. in Fayetteville, Arkansas.
Copyright  The Gayly - 10/1/2017 10:10 a.m. CST