"Rent" brings message of love to Fayetteville
by Rob Howard
Associate Editor
Twenty years after Rent came to the stage, the musical continues to speak loudly and defiantly to audiences across generations and all over the world. The tour will visit Northwest Arkansas this March.
Rent tells a heartbreaking, yet an ultimately uplifting story of young, impoverished New York artists trying to make their way in the world. They long to connect and are trying to survive the looming specter of AIDS.
Aaron Alcaraz, who plays Angel, one of the major characters in the show, told The Gayly, "The characters deal with a bunch of things. But they never really pity themselves or get stuck in their circumstances.
"They keep finding ways to live in the moment. The main message is love, regardless of gender or sexual identity."
Rent has eight main characters including Angel. The actors are black, white and brown; the characters are straight, gay, bisexual and transgender.
Mark narrates the show. Roger, his roommate, is HIV+. He mourns April, who committed suicide. Mimi is new his love interest.
Maureen and Joanne are a same-sex couple. Benny is a former roommate of Mark, Collins, Roger and Maureen; he is now their landlord, considered a sell-out by his former roommates.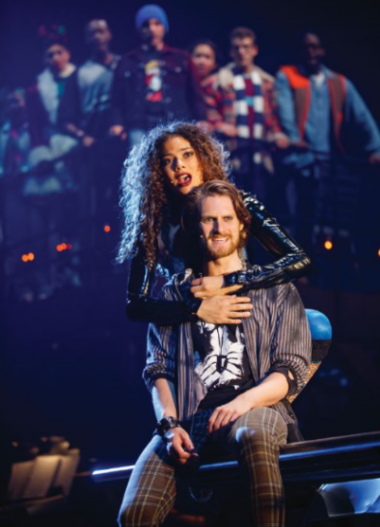 Rent follows a year in their lives as they struggle to follow their dreams without selling out.
Angel, a street performer who also likes to dress up in drag, is central to the story, according to Alcaraz. "His love story with Collins is the bright spot. In the midst of all that's going on, Angel spreads life and cheer.
"I think that's why Angel is such a beloved character to everyone," he continued. "Angel shows love to everyone no matter what. It's beautiful and something that I aspire to be like in my regular life. He knows that he does not have much time left, so he wants to live life to the fullest.
 "A lot of people wonder, how is it still relevant?" concluded Alcaraz.
"It's such a universal message; a show with a diverse cast, speaking of love and acceptance, living every day to its fullest, is still important and something that everyone needs to appreciate."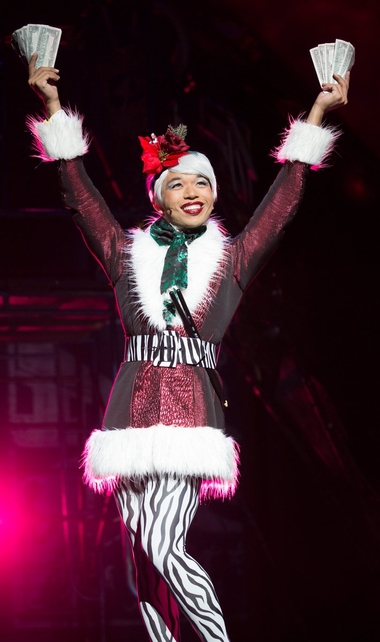 His favorite moment is when the cast opens the second act with Seasons of Love, probably the most well-known song in the show.
"We just line up on the stage. If you listen to the lyrics, we are challenging the audience to leave the show with a message of love."
Rent comes to Fayetteville's Walton Arts Center March 2-4 for five shows. Purchase tickets online at 
www.waltonartscenter.org or by calling (479) 443-5600.
The Gayly. February 19, 2018. 9:51 a.m. CST.