Say "YES" to Latinx youth
by Robin Dorner
Editor in Chief
"I had no example of an LGBT adult growing up," said Luis Barajas. "Now I get to be that mentor the kids in our group look up to."
Barajas, working with Be The Change (BTC) and their Youth Equality Services (YES) groups, has branched out to south Oklahoma City. Previously, their meetings for LGBT+ youth were held in the downtown area. Since August 2, they have had Barajas hosting a meeting in south Oklahoma City.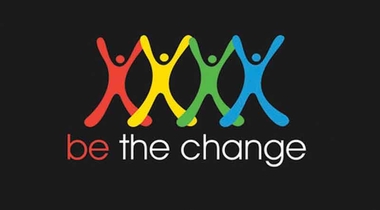 "It's full circle," exclaimed Barajas. "I have been part of these groups since I was 14. I'm now 20 and after growing up in these support groups, I'm now a mentor."
Barajas began about a year ago with BTC as an intern. Even then, he wanted to grow an organization specific to the Latinx community and hold the meetings closer to where they live.
"I wanted to start a group on the [OKC] south side because I realized there were none and that's where most of the Latino community lives. It's a Latino focused group but all are invited. We found that being on the northside there were mostly Caucasian people and we needed something specific to Latinos.
"BTC has currently placed themselves in locations where they are in the areas of most need. If places like these are not where people can get them, our community cannot be reached, so we needed a place on the southside for us to meet so more brown people could attend."
Barajas said the group often asks more Latino questions than LGBT+ questions.
"Some don't feel Latino enough because they are gay or even because they don't speak Spanish. And sometimes, they just want to talk or can use the word 'queer' out loud. Of course, there are some relationship questions.
"A lot of the time the discussion is the other kids giving advice." Barajas explained that one of the youth was afraid he was going to hell for being gay and another youth, as a mentor, let him know he wouldn't. "They are there for each other," Barajas explained.
"Being raised in a different culture, you learn differently about sexuality. We need those spaces to talk."
The group is called YES South. Both English and Spanish are spoken in the group and there is always someone there to translate for attendees who are not bilingual.
They are sponsored by the Oklahoma City Community College Student Oklahoma Educators Association. "Marcus Zindello has been a great to help us," added Barajas.
"They give us the space and would give us funds for events we may want to do. It's nice to have it at the college because of all the great resources there. It's also a neutral space and safe because they have security there."
Barajas said their main goal for YES South is "to become the LGBTQ space for youth and young adults on the southside." He also wants to keep outreach focused on people of color and help the southside know there are "these people" who need resources.
"The thing that I get the most from the meetings is family; the sense of community. I can see myself in those youth. It feels good to be needed by them. These kids are just great."
Meetings are held Wednesday's from 6:30-9 p.m. Their main location is OCCC but meetings are sometimes held elsewhere. For more information, visit the YES South FB page or call Barajas at (405) 370-4885.
Copyright The Gayly – November 6, 2017 @ 7:10 a.m. CST.