Star Trek Discovery finale receives praise from LGBT+ fans
The midseason finale of the first half of Star Trek: Discovery was filled with a lot of action, some intriguing character beats, a couple of "huh?!" moments and of course, a cliffhanger.
"The first half of Discovery Season 1 ends on a solid note, even if Into the Forest I Go doesn't quite rise to the level of some previous episodes. Still, it's an exciting episode with lots of action and some nice character touches, plus an intriguing set-up for the back half of the season. The actual cliffhanger in the final moments of the episode are a bit lackluster, but certainly we can imagine that Discovery is going to continue to thrill from here," writes a Discovery fan. 
Cliffhanger aside, the intimate kiss between between Lt. Stamets and his boyfriend, Dr. Culber. caught Twitter's attention.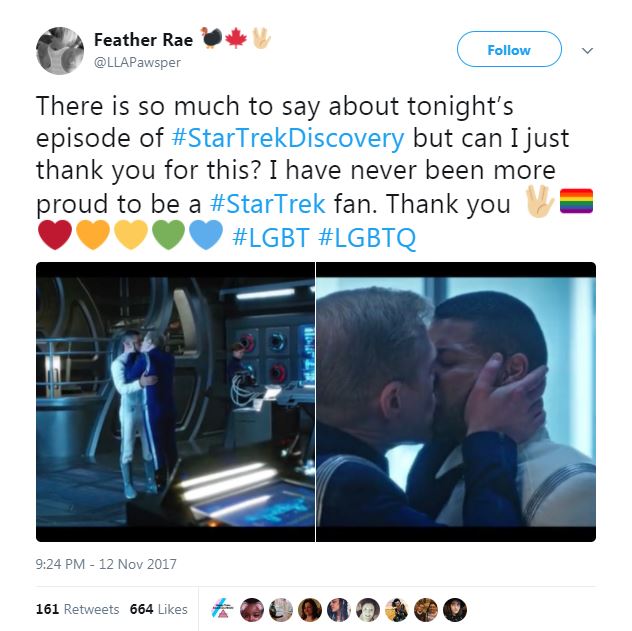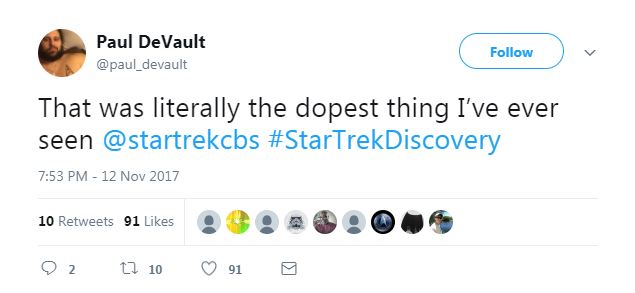 The kiss was posted to the official Star Trek: Discovery twitter account with the caption "Love unites us." 
Copyright The Gayly – November 13, 2017 @ 10:50 a.m.