Still Looking: The Photography Collection of Carol Beesley Hennagin
by Robin Dorner
Editor in Chief
For more than 35 years, Carol Beesley Hennagin has collected works by many of the best-known photographers of the 20th Century. Her collection, Still Looking: The Photography Collection of Carol Beesley Hennagin is currently on display at the Fred Jones Jr Museum of Art in Norman, Okla.
In 1988, Beesley Hennagin began donating portions of her collection to the Fred Jones Jr Museum of Art in honor of her late husband, Michael Hennagin. Still Looking offers a large collection of works by gay artist, Herb Lotz.
"Herb's work in the current exhibition at the Fred Jones Jr Museum of Art was either given to me or purchased by me over about 35 years," said Beesley Hennagin. I donated these images to the museum in order to share them with other lovers of photography.
"I have known Herb since 1973, and we have remained friends. He has been added to my photography collection for most of those years."
Lotz work is a different perspective on life. 
"The two photographs are from a series Men Kissing that I did in the early 1990s," said Lotz in an interview with The Gayly. "They were a response to a time that felt of increasing censorship in the gay community, and as a result of the message of danger and fear that followed the AIDS epidemic.  
"I thought it necessary to show the love and intimacy between men that did exist. I asked friends in committed relationships if they would pose kissing and about fifteen couples volunteered."
Lotz said he was very pleased with the results and that some of the images have been published, and widely exhibited.
"Particularly 'Richard and Charles'," he added.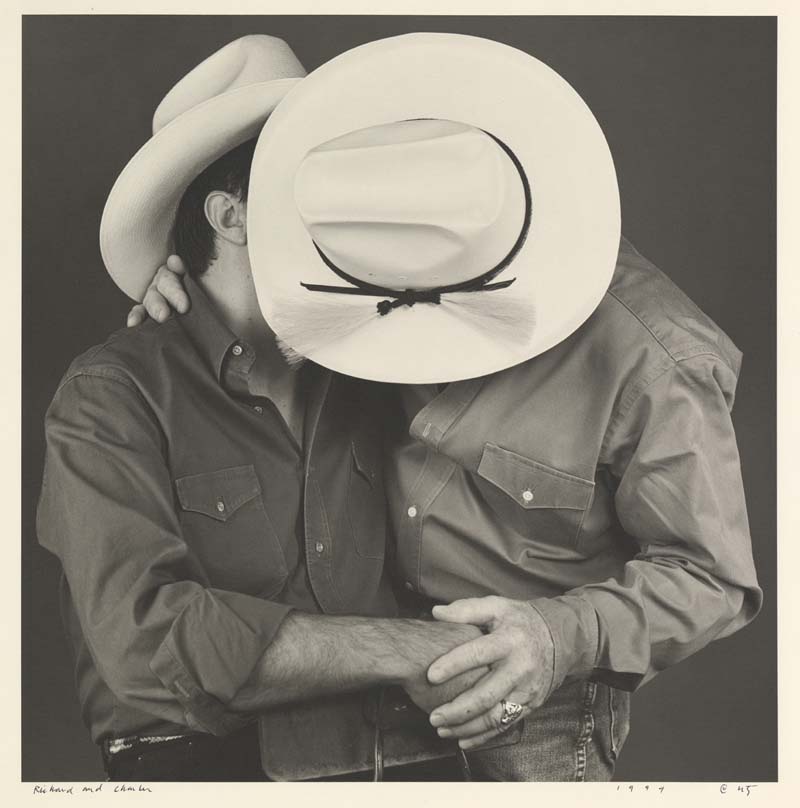 His exhibit Sleeping During the Day shares photographs and letters from the Vietnam war.
"All of my work is now jointly copyrighted by myself and the New Mexico History Museum," Lotz said in closing. "I feel very honored to be in their collection.
Still Looking offers a survey of Beesley Hennagin's collecting practices and includes photographs by established artists such as Edward Weston and Frederick Sommer, as well as lesser-known figures. The exhibit also features promised gifts of Myron Wood's photographs of Georgia O'Keeffe. 
Still Looking: The Photography Collection of Carol Beesley Hennagin will be on display through December 30 at the Fred Jones Museum of Art located at 555 Elm Ave, Norman, OK on the University of Oklahoma Campus. This collection is displayed in the Ellen and Richard L. Sandor Photography Gallery.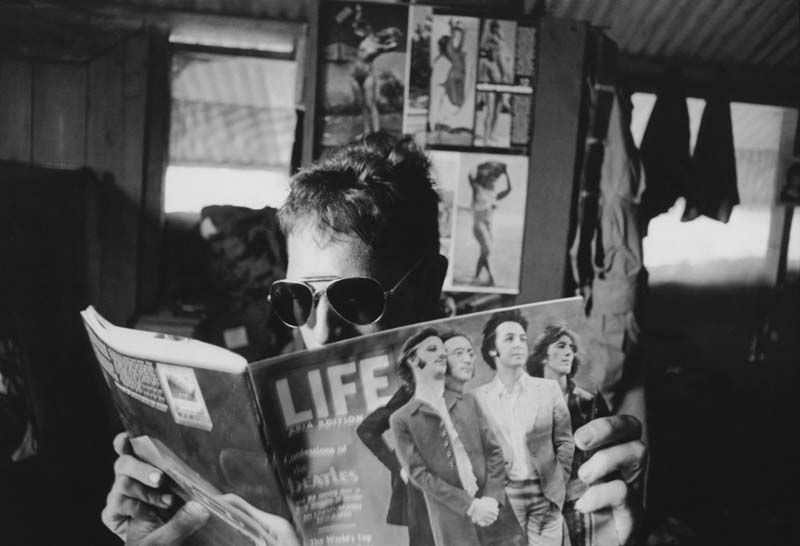 Copyright The Gayly. 10/18/2018 @ 12:39 p.m. CST.