TIME shuts Trump down on Twitter over "Person of the Year" comment
President Donald Trump tweeted Friday that he turned down a potential offer to be TIME Magazine's coveted "Person of the Year" after, Trump says, the magazine told him he would "probably" be given the honors. 
"Time Magazine called to say that I was PROBABLY going to be named "Man (Person) of the Year" like last year, but I would have to agree to an interview and a major photo shoot," Trump tweeted from his Mar-a-Lago club in Palm Beach, Florida, where is spending his Thanksgiving holiday.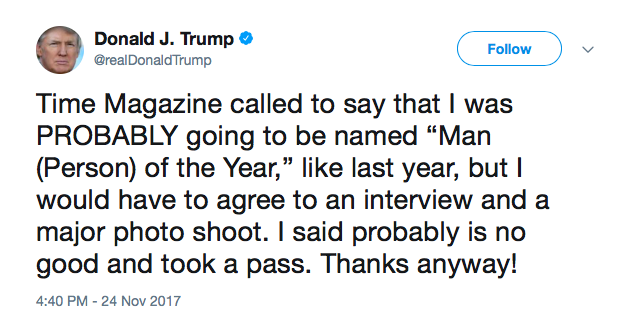 "I said probably is no good and took a pass. Thanks anyway!" Trump wrote. 
The magazine issued a statement disputing the President's account.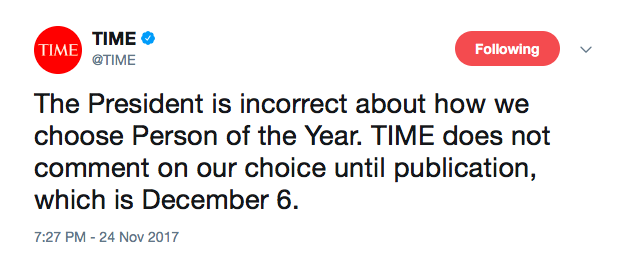 "The President is incorrect about how we choose Person of the Year. TIME does not comment on our choice until publication, which is December 6."
Trump has long been obsessed with being on the cover of TIME and other news magazines, even making fake covers to hang in some of his properties.
Last summer, TIME asked for the covers to be removed after reports surfaced that at least five of Trump's golf clubs featured the fakes bearing his photo.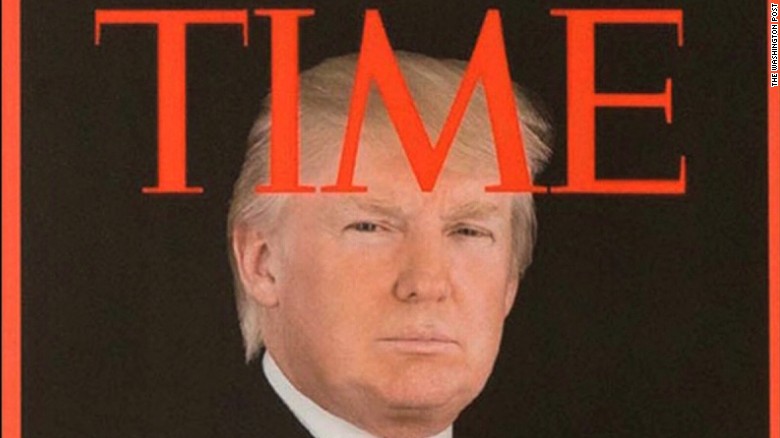 TIME will announce the 2017 Person of the Year on December 6.
You can vote on who you think should be Person of the Year here, but keep this in mind…
"TIME's editors ultimately have jurisdiction over who is deemed Person of the Year — but the reader plays an important role. TIME's annual Person of the Year poll provides the editors a window into who you think most shaped 2017. This is your chance to cast your vote for who you think had the biggest influence over the news."
Copyright The Gayly – November 24, 2017 @ 8:25 p.m. CST.