Tulsa Equality Gala supports "Family Ties"
by Rob Howard
Associate Editor
The theme for this year's Equality Gala, the annual fundraiser for Tulsa's Oklahomans for Equality (OkEq), is "Family Ties." Co-chairs Paul Allen and Debbie McDaniel, aided by Honorary Co-chairs Alison Anthony and Mark Wilson, are hard at work to make the event the best ever.
"We use the Equality Gala as an opportunity," said Allen. "It's a great chance to raise over 50 percent of our budget each year; our biggest fundraiser. But it's also a time to join together for the LGBTQ community."
McDaniel said, "We are really trying to focus on the idea of family. We felt there was a shock to the LGBTQ community with recent political events."
Aligning with the theme, Allen and McDaniel have secured openly lesbian actress Meredith Baxter, known for her role in the NBC sitcom Family Ties from 1982 to 1989. Baxter's best friend, comedienne Suzanne Westenhoefer will emcee the event.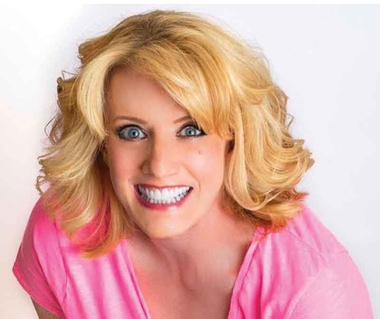 The event will be held April 29 at Tulsa's Cox Business Center. It draws nearly 1,000 attendees each year, including many strong allies of the LGBTQ community.
"We have approximately 200 GSA students that attend our events," said Allen. "They are ones that are active in their local GSA who work with the Dennis R. Neill Equality Center. Students from about 20 different area high schools are expected to attend."
"The event is always a great evening," say organizers. It includes a happy hour, dinner, some entertainment, a silent and a live auction. Allen said they are still getting live auction items but so far they have a week of accommodations in Palm Springs, an evening with Suzanne Westenhoefer, various dinners and are working on a New York City package.
OkEq also takes the opportunity to recognize community members and allies for their work in support of the LGBTQ community. This year, there are two Community Hero nominees. John Hawk Co-cke' for his 25 years working with indigenous people and First Nation, Native American's who identify as LGBTQ and Two-Spirit. Also, Alice Bates, founder of Friend for a Friend, which provides assistance for pets of people living with HIV/AIDS. Bates started the organization 25 years ago, when her son was diagnosed with AIDS. Bates is now 92 and still going strong.
Other award recipients include Robin Vanmeter for founding an LGBTQ resource group at her company, Direct Energy and Rev. Twila Gibbens for her 20 years of advocacy for full inclusion of LGBTQ people in the United Methodist Church.
Also, Pickles Lee, who is president of the Owasso GSA, co-founder of TYSNG (Transgender Youth Support and Networking Group) and a member of the Trans National Youth Council; Morgan Allen, who leads the William Jewell College GSA in Liberty, Missouri; Cherokee Nation marriage defendants Dawn McKinley and Kathy Reynolds; and Dr. Deborah Gist, the Superintendent of Tulsa Public Schools, for creating an LGBTQ inclusive culture at Tulsa PS and safeguarding trans policies.
Last year, the event raised $350,000, netting $250,000. Presenting sponsors this year are the George Kaiser Foundation, Charles and Lynn Schusterman, and Dennis Neill and John Southard. Presenting sponsors purchase two tables for $20,000. There are several other sponsor levels from $300 to $10,000; individual seats are $150 and all may be purchased online at www.okeq.org.
Copyright 2017 The Gayly – April 5, 2017 @ 12:40 p.m.