Vice show "Gaycation" receives second Emmy nomination
If you've never seen Vice's documentary show, Gaycation, spending a night in and catching up is a great way to learn about LGBT+ communities around the world.
The show follows actress Ellen Page and her friend Ian Daniel as they trek the globe uncovering what it's like to be an LGBT+ person in different cultures.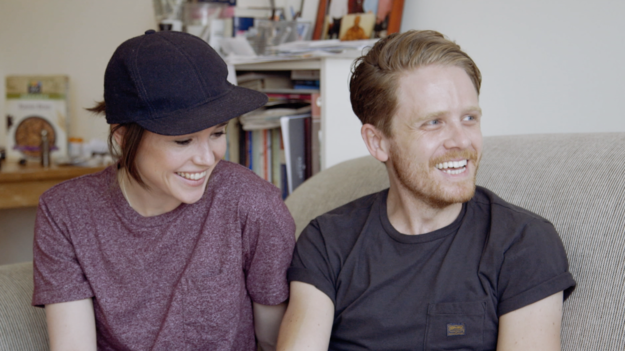 Their destinations have included locations like Japan, Orlando (after the Pulse shooting), the Ukraine and even the U.S.'s deep south.
At each destination, the two encounter a variety of different responses to LGBT+ people. Sometimes they find welcoming communities and other times they don't.
Nevertheless, the show has brought greater LGBT+ visibility to the public. Particularly regarding the struggles LGBT+ people face.
One can only imagine that, due to this unique subject matter and personal reporting, that the show deserves the nomination.
"Firstly, to even have the platform and then to get this form of recognition needless to say just like helps allow people to know about the show more and potentially watch," said Page via Youtube.
"One of the reasons we make it is to just, in any way possible, offer more visibility for the LGBT community," added Page. "Particularly those who are the most marginalized."
Copyright The Gayly - 9/12/2017 5:53 p.m. CST