Video shows children's reactions to LGBT+ positive cartoon
The animated short film "In a Heartbeat" follows a boy addressing his sexuality after falling in love with a male classmate in elementary school.
While the video has generally garnered praise for its animation and message, one Youtube channel wanted to see what kids actually thought.
After some watching, the kids quickly caught on.
"It's not that they're best dudes, it's more than that," nine-year-old Katrina said.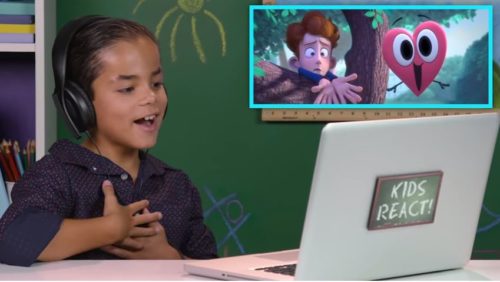 At the finale of the video, the children gave their opinions.
"It's really nice to see more cartoons like that, and I want them to make more, because then [kids] can know that it's okay to be gay or lesbian, said Lucas a nine-year-old. "Because that is fine, because it's the same thing as boyfriend or girlfriend, but it's just two [people] of the same gender liking each other."
Copyright The Gayly - 8/28/2017 4:28 p.m. CST