Willkommen! Bienvenue! Welcome to "Cabaret"
The divinely, dangerously decadent musical Cabaret comes to Fayetteville January 19-21 for the show's debut appearance in Northwest Arkansas.
Welcome to the infamous Kit Kat Klub where Emcee, Sally Bowles, and a raucous ensemble take the stage nightly to tantalize the crowd – and to leave their troubles outside.
The story opens with a scene in the second rate, little, dingy cabaret in Germany's Weimar Republic before the Nazis took over. But as life in pre-WWII Germany grows more and more uncertain, will the decadent allure of Berlin nightlife be enough to get them through their dangerous times?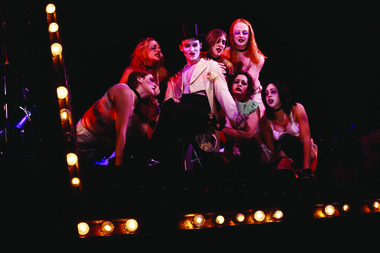 The action is moved along by the crazy Emcee. There are two love stories in the plot, Cliff, an American, and Sally Bowles, a performer in the Klub; and Fraulein Schneider and Herr Schultz, in the boarding house where Cliff lives.
In one gripping scene a friend of Cliff's, Ernst, shows up at Schneider and Schultz' engagement party. Ernst turns out to be a Nazi and tells Schneider that she should not marry Schultz because he is Jewish. The scene ends with the menacing Tomorrow Belongs to Me.
Cabaret has some of the most memorable songs in theatre history, including Cabaret, Willkommen and Maybe This Time.
This production, based on the second Broadway revival of Cabaret by Roundabout Theatre Company which opened in 1998, received the Tony Award for Best Musical Revival the same year.
The show was directed by Sam Mendes (Charlie and the Chocolate Factory, Skyfall, American Beauty) and choreographed by Rob Marshall (Damn Yankees, Kiss of the Spider Woman, Victor/Victoria). B. T. McNicholl directs the touring company.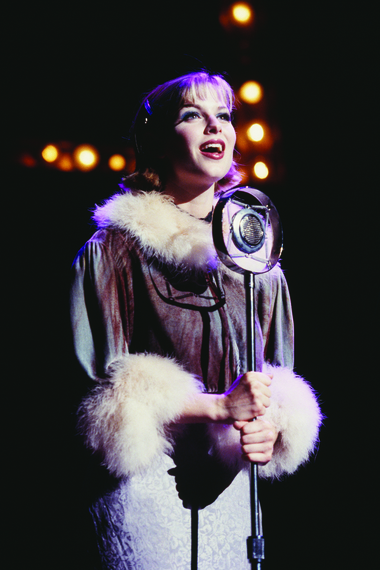 The cast includes Erik Schneider, who is on his first professional tour, as Emcee. Bailey McCall Thomas as Sally Bowles, and Carl Pariso as Cliff Bradshaw, and Audrey Federici as Fraulein Schneider and Fred Frabotta as Herr Schultz form the two couples who are in love.
Richard LaFleur plays Ernst Ludwig, the friend of Cliff's who turns out to be a Nazi.
Cabaret was written by Joe Masteroff, with music and lyrics by John Kander and Fred Ebb.
Cabaret comes to Fayetteville's Walton Arts Center January 19-21 for five performances. Tickets start at $36 and can be purchased in-person at the Walton Arts Center Box Office, by calling (479) 443-5600 or by visiting www.waltonartscenter.org.
The Gayly 1/9/2018 @ 10:00 a.m.