The Winds House in OKC meets grant requirements with remodel
by Robin Dorner
Editor in Chief
An organization created in 1987 to "help friends find housing for their friends" just completed a major milestone. They have met the requirements for their Community Development Block Grant awarded in 2016 to remodel their homes for people living with HIV/AIDS.
The AIDS Support Program, Inc. (ASP) was awarded a grant for 425 thousand dollars to remodel their two houses, the Winds House and the Winds Family House. The remodeling was to include inside renovation, electric, HVAC and plumbing. 
"The majority of our clients come from out of jail or off the streets," said Colin Raley, board president of the ASP. "We must serve high-risk clients as part of our operations. About half our clients come to us not receiving medical care. Access to care is a requirement." 
The program provides transitional and supportive housing for families and individuals with HIV/AIDS. The two houses, the Winds House and the Winds Family House, have a total of eleven units that help people who have barriers to other means of housing.
"We hope our clients will progress into their own homes," Raley added. "We work with HOPWA (Housing Opportunities for People Living With AIDS) on referrals. We are their [clients] connection to all the services they need."
Board member Phillip Koszarek said, "Our highest bills right now are for utilities. The only thing we were unable to replace with the renovations were the windows. Currently, our electric bill is about $1,200 a month, and we are looking forward to that lowering with current renovations and looking forward to installing new windows."
Raley said newer, more secure windows could save between 10 to 33 percent on their electric bill.
The Winds House recently had a single mom with four kids come to live in the home.
"She now has her citizenship and other documents. All this is the prevention of their medical condition worsening," Raley said.
Raley said the renovations took about a year for each home to complete and the costs were similar; $205,000 on one home and $420 on the other. Funding for the project is through a Community Development Block Grant for remodeling awarded by The City of Oklahoma City.
The homes were built in 1924 and 1927.
"We find that people think it's fantastic," Raley exclaimed. "It's great to see board members from the past come to the home and see the changes is really rewarding."
The Winds House ASP would like to give a special "thank you" to AIDS Walk of Oklahoma City, Inc., the Cresap Family Foundation, The Homeless Alliance, Oklahoma AIDS Care Fund and Six Twelve magazine for their support in completing this project.
For more information or to donate The Winds House ASP, visit www.whokc.org.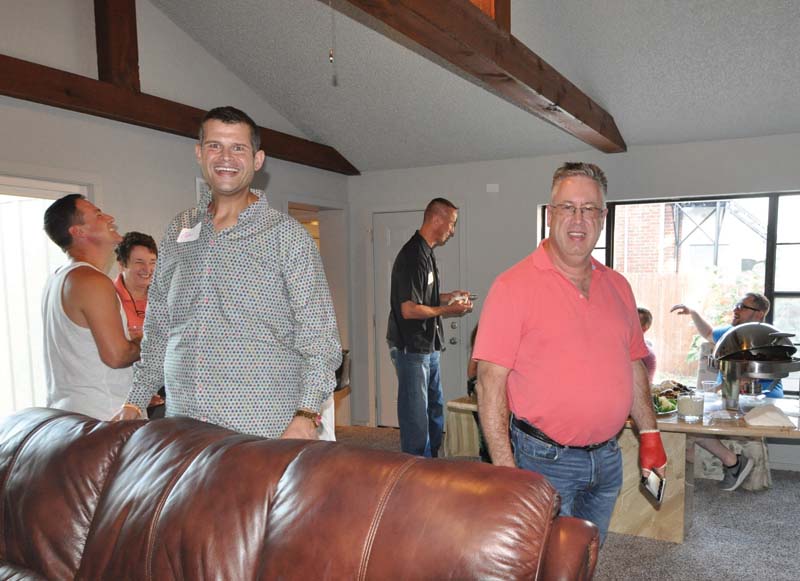 Copyright The Gayly. 8/15/2018 @ 12:44 p.m.